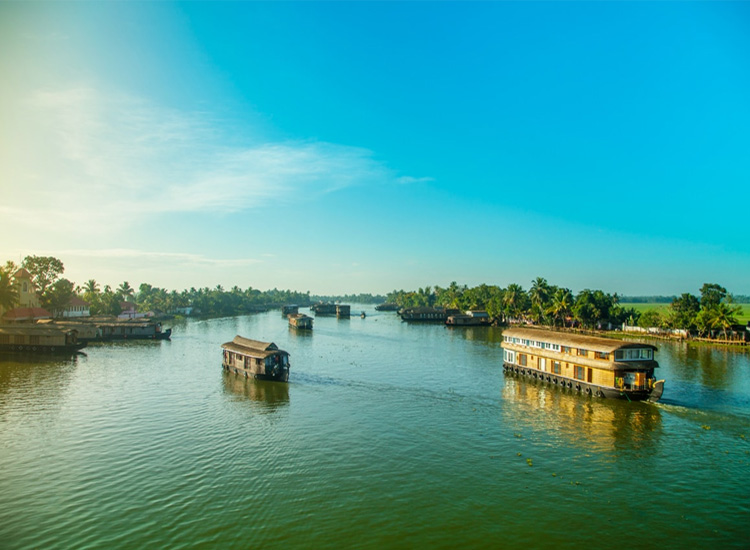 Fondly known as the 'God's Own Country', Kerala is one of the most famous tourist places in India. The town is surrounded by Arabian Sea to the west and spanned across an area of 39000 square kilometers. The state of Kerala has many tourist attractions such as forts, palaces, beautiful temples, churches and not to miss the lovely beaches. Moreover, a visit to some of the best sightseeing places in Kerala is a surreal experience for every traveler. Some far-famed tourist places in Kerala are listed below.
Cochin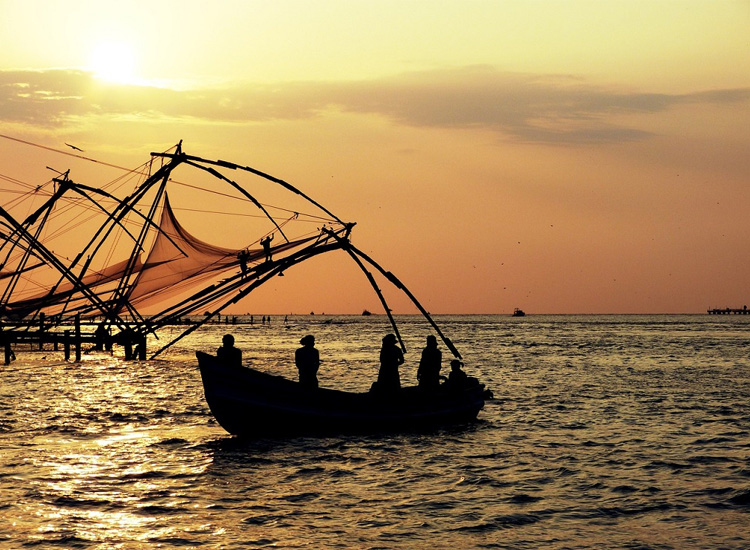 One of the busiest port cities in Kerala, Kochi is fondly dubbed as 'Queen of the Arabian Sea'. The port city is famous for its harbors, churches and ports. Tourists can enjoy its beautiful beaches and choose to indulge in its beautiful beaches. The port city is surrounded by sea and backwaters and plays host to several historical buildings, heritage temples, churches and beautiful beaches among others. Some popular attractions in Cochin include Hill Palace Museum, Chinese Fishing Nets, St. Francis Church, David Hall and Dutch Palace.
[Book Kerala Holiday Packages]
Alleppey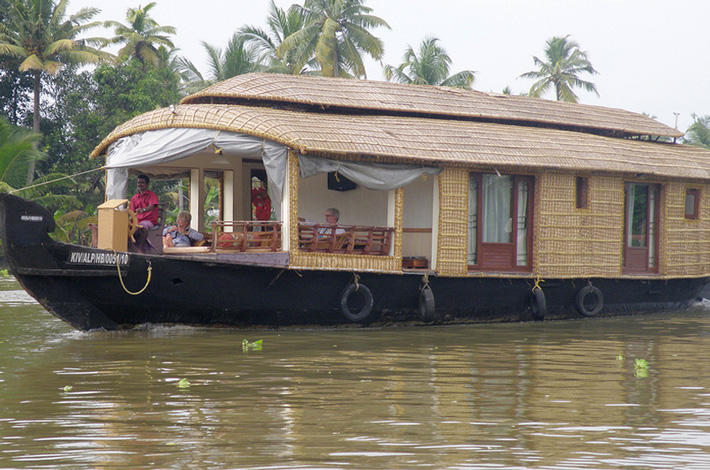 Also known as Alappuzha, Alleppey is a well-known backwater town in Kerala and forms a part of most Kerala backwater tour packages. The town is quite famous for its backwaters and surrounding greenery. Cruising along the backwaters is an enduring experience that can be best enjoyed in Alleppey. Other important places to visit in Alleppey include Mannarasala Temple, Krishnapuram Palace, Chettikulangara Devi Temple, Ambalapuzzha Sri Krishna Temple, Champakulam Valia Palli and Laccadive Sea. Alleppey is home to the famous Anglican Church in Kerala known as the Alappuzha CSI Christ Church.
Read Also: Tours to Kerala: The Land of Exotic Backwaters
Thekkady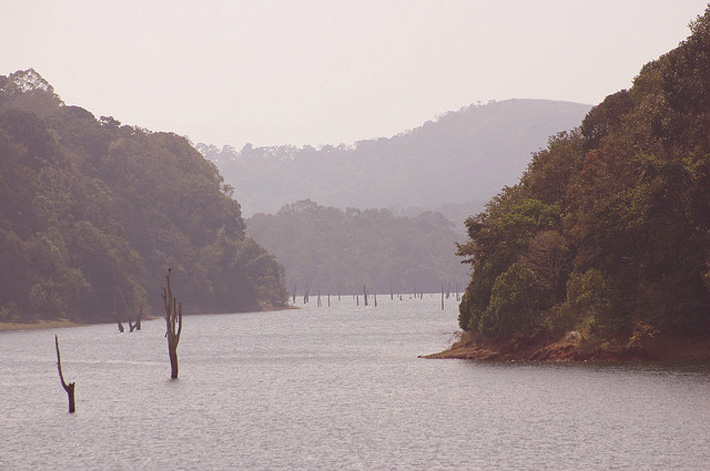 It is a dense forest region that promotes wildlife tourism in Kerala. The region houses the famous Periyar Tiger Reserve where one can explore an endangered variety of flora and fauna species. The region is home to unending chain of hills and spice scented plantations. Here one can indulge into boat cruising at the national park. Some famous places of interest include Mangala Devi Temple, Chellar Kovil, Murikkady and Anakkara. It is a great place for holidaymakers.
[Book Wildlife Holiday Packages]
Munnar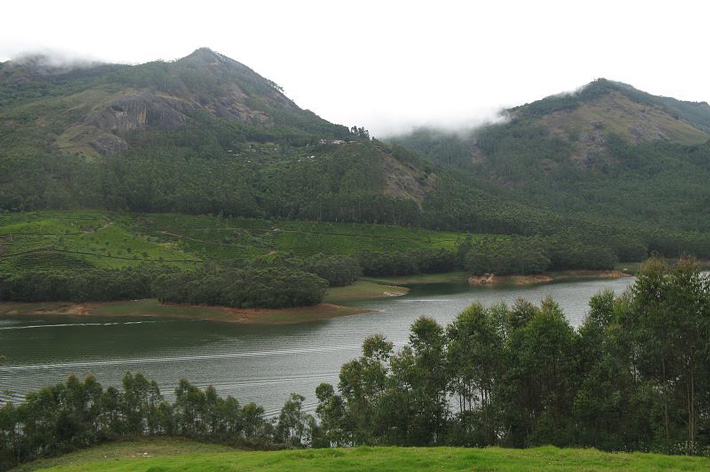 A popular hill station in the Western Ghats of Kerala, Munnar is one of the most popular tourist places of the state. The green hill station offers nature at its best. The breathtaking locales, sizzling hill stations and the greenery all around will make you realize that Munnar is a dream destination for all. Some popular attractions in Munnar include Mattupetty Dam, Eravikulam National Park, Echo Point and Tea Estate among others.
Read Also: Luxury Beach Resort or Houseboat- Take your pick for Holiday in Kerala
Kovalam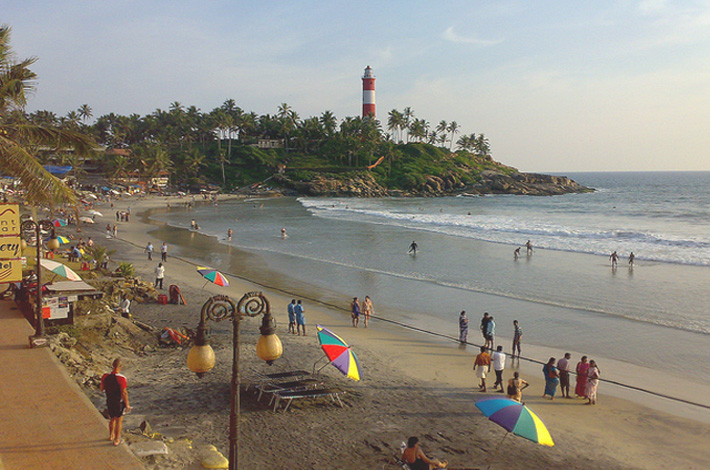 A globally famous beach town, Kovalam is a breathtakingly beautiful beach located in Kerala-The God's Own Country. The beach boasts of two palm fringed coves- the Lighthouse Beach and Hawah Beach. The gentle waves, miles of golden sands and swaying palm trees makes Kovalam a perfect holiday destination. The town is dotted with many Ayurveda centers where tourists can pamper their mind and body with soothing massages.
Kottayam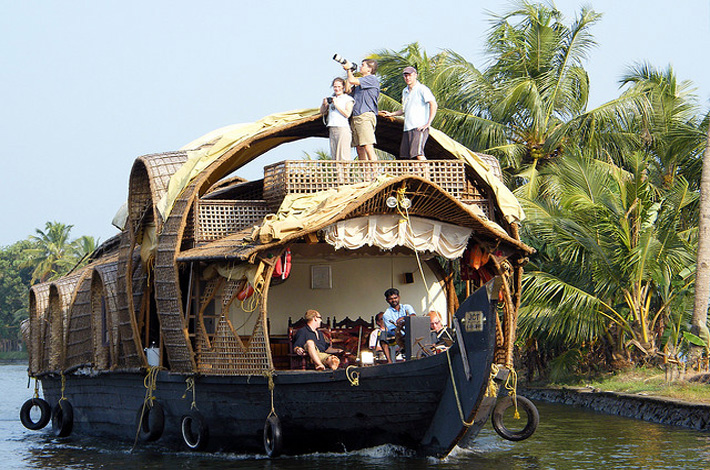 Bordered by the lofty Western Ghats on the east and Vembanad Lake & paddy fields on the west, Kottayam is also known by the name of "Akshara Nagari". The long stretches of palm trees, enthralling waterways, lovely tea plantations, massive green fields and unrelenting ranges of gigantic mountains. The town attracts thousands of nature-lovers from far-off places. The rare species of plants & flowers and scores of birds and wild animals make this place a heaven for eco-tourists.
We would also suggest you to read about Top 5 Spots of Kerala Backwaters
Thiruvananthapuram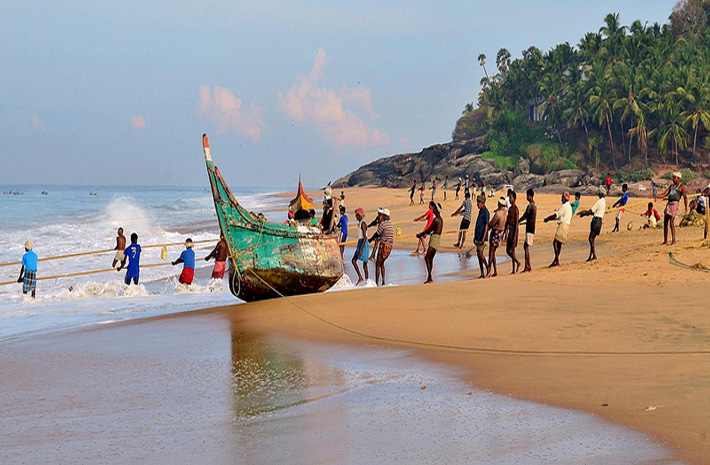 The capital city of Kerala, Thiruvananthapuram is a far-famed tourist place that is admired for its enchanting aura and unrivalled charm. From natural beauty to spectacular beaches and wildlife environs to prominent religious attractions, Thiruvananthapuram has it all for holidaymakers. Some popular attractions in Thiruvananthapuram include Shri Padmanabhaswamy Temple, Poovar Island, Chowara Beach, Agastya Mala, Puthenmalika Palace, Napier Art Museum & Gallery and The Zoological Park. Thiruvananthapuram is definitely a place worth visiting for the wholesome experience it offers.
There are several tourist places that enrich the state of Kerala. This is the reason why Kerala is considered as the tourist hub. Apart from regular sightseeing tours, Kerala has been offering several Ayurveda tour packages. Visiting Kerala is a must for holidaymakers who love to relax in the lap of nature.
Read Also: Most Captivating Waterfalls in India Worth Checking Out!