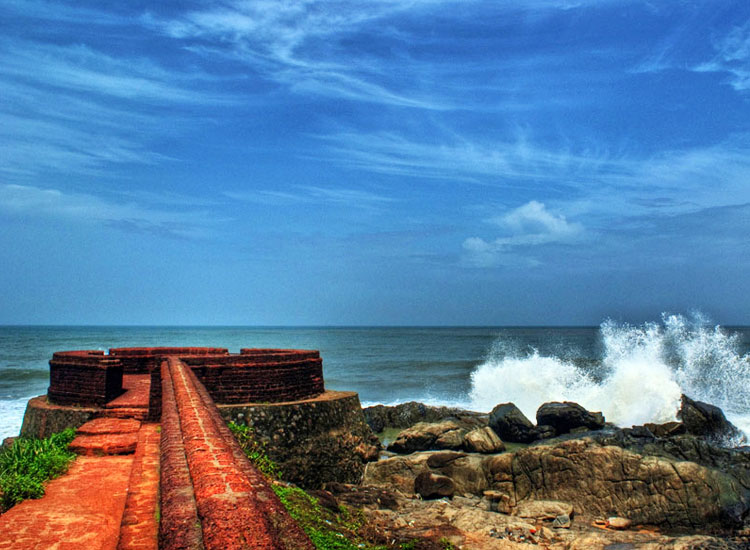 What many of us forget during our trip to Kerala is that it has an illustrious history, and much of that can be witnessed in the form of historical monuments. Kerala is famous for its backwaters, beaches and Ayurveda, among many other things.
However, visiting the various historical monuments during your trip to Kerala can be quite an enriching experience and informative too. Doing so makes you aware not only of its history, which dates back to ancient times, but also makes for some exciting sightseeing. Next time you visit this lovely state, be sure to visit the historical monuments of Kerala which are mentioned in this blog.
Jewish Synagogue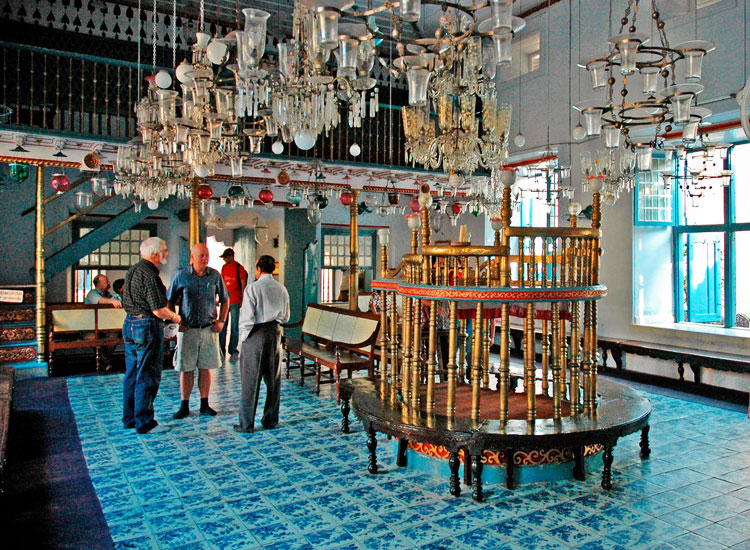 Jewish Synagogue lies just a short walk away from Mattancherry bus stand and is one of the most prominent tourist destinations of Kerala. Built in 1568 by the Malabar Yehudans or Cochin Jewish community, it lies in close proximity to the Mattancherry Palace Temple and is built on the land gifted by King Rama Varma, the former ruler of Kochi. One of the prominent features of this structure is its white façade along with its clock tower. This was built by Ezekiel Rahabi, a prosperous Jewish businessman in 1760.
There are numerous attractions inside the synagogue, such as the chandeliers and blue willow-patterned Chinese floor tiles. These are of Belgian origin. Other attractions are the Scrolls of the Law along with the several gold crowns which were received as gifts. Apart from this, there are also copper plates of privileges which were given to Joseph Rabban, who is also known as the earliest Cochin Jew, which date back to the 10th century.
[ Plan a holiday to Kerala with this customized package ]
Dutch Palace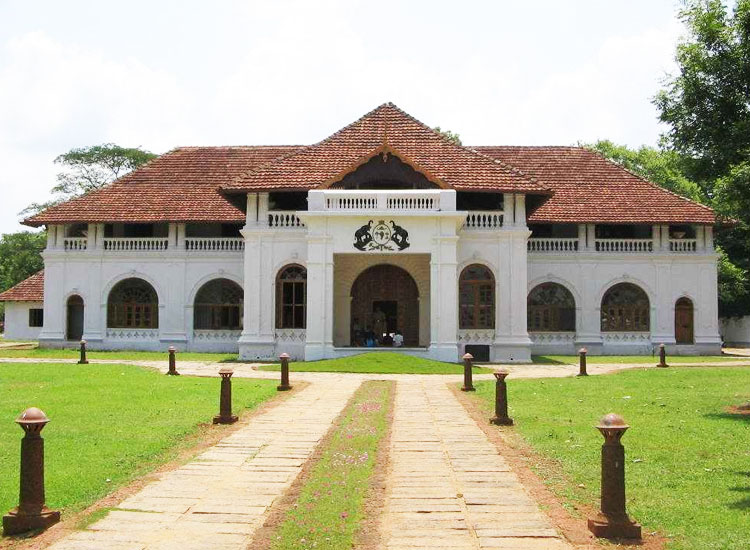 Dutch Palace is one of the most popular historical architectures in Kerala and visiting it is a delight for history lovers. It is one of the best examples of Kerala style of architecture and was given as a gift by the Portuguese to King Veera Kerala Varma. Dutch Palace was originally known as Mattancherry Palace but came to be known as Dutch Palace because of the extensive repairs it underwent at the hands of the Dutch.
Inside the Dutch Palace, you will find the central deity, 'Pazhayannur Bhagavathi' (the Goddess of Pazhayannur), placed in the central courtyard. There is also a brilliant collection of murals which depict the great Indian epics, Ramayana and Mahabharata. Some other exhibits which arouse the interest of the visitors are life-sized portraits of all the kings of Cochin since 1864, daggers, sheathed swords and axes along with ceremonial spears adorned with features.
Fort Kochi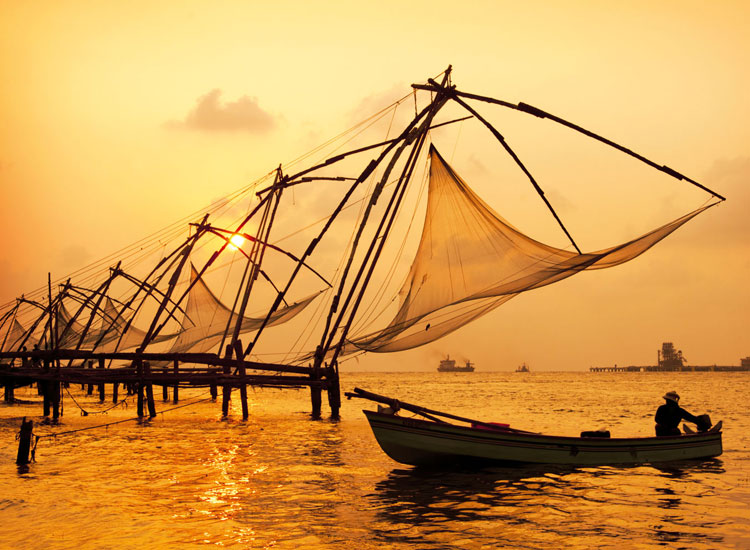 Visiting Fort Kochi, you feel like you have entered a different time period. The cultural influence of all those who have occupied it over the ages is visible here. It offers a lot of opportunities for exploration and sightseeing. One of these is the Dutch Cemetery, which contains the graves of former colonialists. Another such attraction is Thakur House. It is a bungalow built in typical colonial-era style. At one point of time, it served as the residence of the officers of National Bank of India during the British rule. It was formerly known as Hill Bungalow.
Exploring Fort Kochi also brings you across David Hall, named after David Koder who was its famous occupant. St. Francis Church, the oldest church in India and the burial site of Vasco-da-Gama, is also located inside this fort. You can also enjoy a leisurely walk inside the fort at the Vasco-da-Gama square. Other attractions which you should check out during your visit are Vasco House and Bishop House.
Francis Church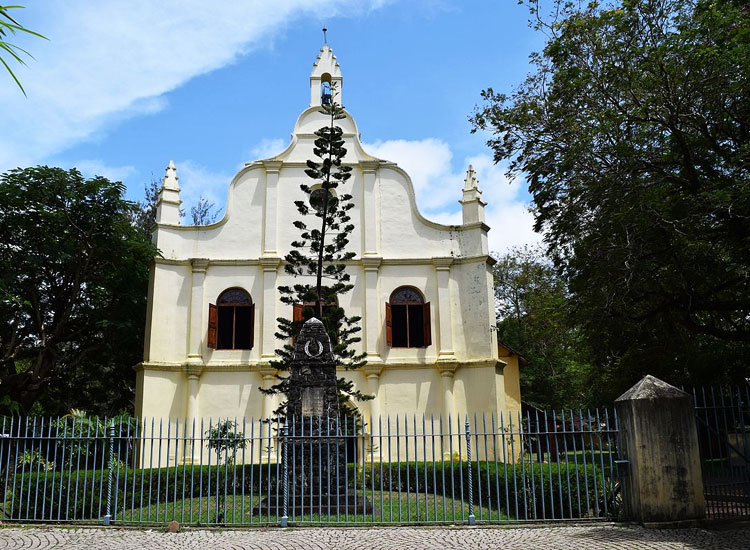 You should visit St. Francis Church if you are exploring the famous historical monuments in Kerala. It's quite interesting to know that Vasco-da-Gama was buried at this very place. Although his remains were taken back 14 years back, however, that spot remains clearly marked even to this day. The Dutch and Portuguese influences are rather strong on this brilliant structure.
Although it was the Portuguese Franciscan Friars who built the church in 1503, it bears the imprints of the Portuguese, Dutch and British. Visitors are especially fascinated by the gabled timber framed roof. Inside the interiors are two stepped pinnacles. The entire place exudes an old-world charm and that is what makes it so adorable.
Thalassery Fort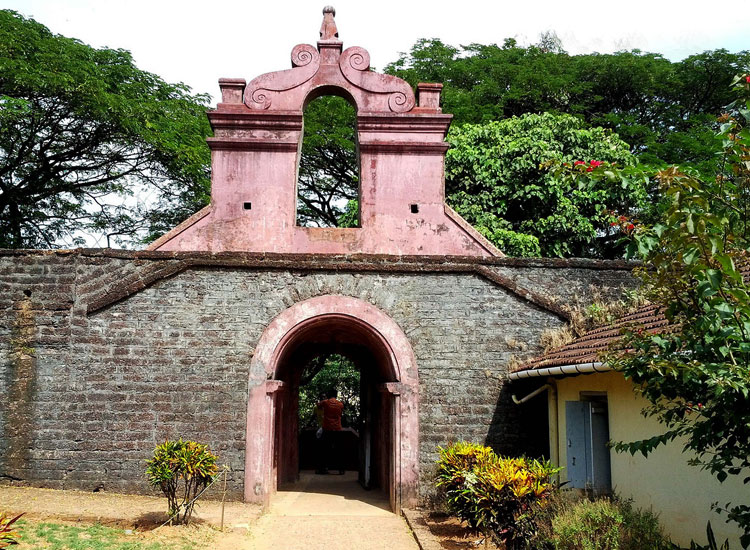 The Thalassery Fort is situated in Thalaserry, located about 22km south of Kannur. The fort was originally built to serve as a "godown" (storage area) for cardamom and pepper. However, it later became a strategic center for the military activities of the British. The fort has witnessed several battles and massive bloodshed, and has been constructed in such a strategic location so as to withstand assaults and invasions.
One of the unique features of the fort is the materials used in its construction. It is believed that the fort was built using a mixture of quicklime, egg-whites and sugar candy. Other features exclusive to this fort are intricately carved doors, secret tunnels leading to the sea and a short lighthouse. You can also enjoy the beautiful views offered by the nearby Holy Rosary church.
Bekal Fort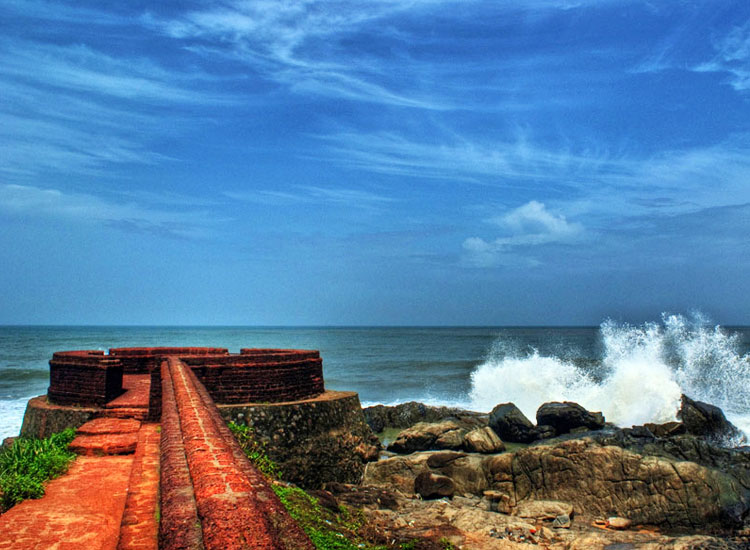 Bekal Fort certainly stands out among the rest when it comes to the best forts in Kerala. Situated in Kasargod, this fort is bordered by a marvelous beach. Its shape is unique too, as the fort resembles a giant keyhole. From its tall observation towers, once can enjoy fabulous views of the Arabian Sea, which, a few years ago, was occupied by gigantic canons.
In close proximity to the Bekal Fort is an old mosque which is believed to have been built by the Sultan of Mysore, Tipu Sultan.  Over the years, the fort changed hands through various rulers and dynasties, including the British East India Company. Bekal Fort, due to its gorgeous surroundings and magnificent sightseeing opportunities, is also a highly preferred shooting locale for film makers.
Padmanabhapuram Palace
Padmanabhapuram Palace is one of the Kerala historical places which lies around 64km from Thiruvananthapuram. It once served as the seat of the erstwhile rulers of Travancore, but today is a prominent tourist attraction. All those who visit this historical place is fascinated with its well-maintained murals, exquisite floral carvings and black granite floor. The interiors are characterized by their intricate rose carvings and sculpted décor. There are also many murals dating back to the 17th and 18th centuries.
The Padmanabhapuram Palace is also home to several magnificent sights like the Durbar Hall. Its shiny black floor is made of a combination of egg whites, river sand and charcoal, and is thus a rare architectural feat. There are also several underground passages in the palace like the medicinal bed in the king's bedroom, mural paintings, a temple dedicated to Goddess Saraswati and pictures of Lord Krishna.
Palakkad Fort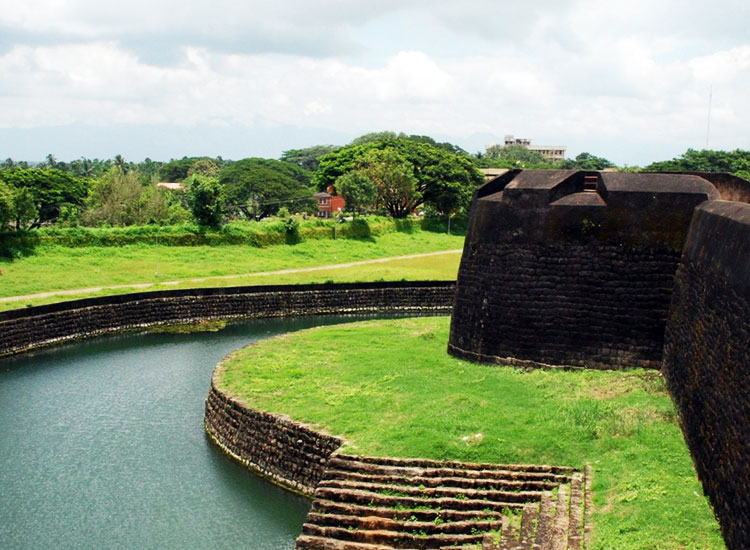 Tipu's Fort, also known as Palakkad Fort, is one of the major tourist attractions of Kerala, and a protected monument under the Archaeological Survey of India.  It was an important military base in the past and was rebuilt by Hyder Ali in the 18th century. The fort was under the rule of Mysore rulers until the British took control of it.
Palakkad Fort is one of the best preserved forts in South India and its thick laterite walls impresses the visitors greatly. This spot has also become popular amongst the people who go for morning walks and jogs.
Thripunithura Hill Palace Museum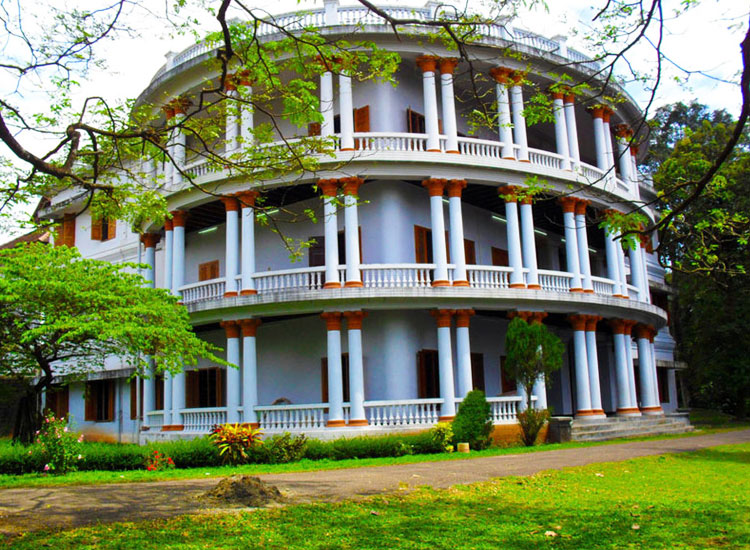 Thripunithura Hill Palace Museum, also known as the Hill Palace Museum, was once the official residence of the rulers of Kochi. Built in the year 1865, it is also Kerala's first heritage museum. The palace complex consists around 49 buildings and has been built in the traditional Kerala style of architecture, besides being enveloped by around 52 acres of terraced land.
Inside the museum, you can see various oil paintings, murals, sculptures and manuscripts belonging to the Kochi royal family. Other attractions inside the fort are antique ceramics from the Far East, Kudakkallu (tombstone), Thoppikkallu (hood stone), wooden memorials and laterite memorials belonging to ancient civilizations like the Indus Valley and Harappa. There is even a gallery which houses contemporary art.
Edakkal Caves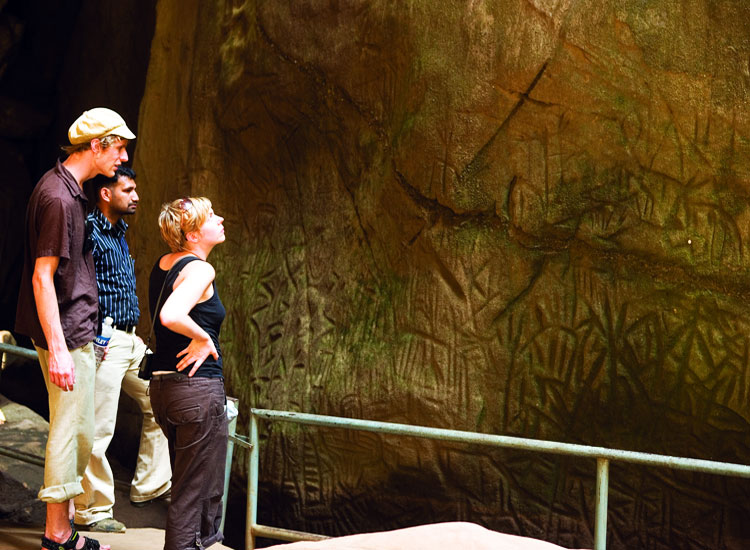 To reach the Edakkal Caves, one of the most famous cultural heritage sites in Kerala, you must undertake a 4,000ft trek. The cave's formation is associated with fascinating mythological tales. According to the popular belief, Lord Ram shot an arrow at the mountain that left a deep gap there.
However, exploring the caves is a historian's delight, and a traveler's too. The prehistoric line drawings and etchings inside the walls reveal that people dwelled here during various periods in history. The three sets of petroglyphs inside the caves are believed to be around 7,000 years old, while the carvings are believed to belong to the Stone Age.  In addition, there is a telescope near the caves which offers wonderful views of the countryside.
Rock-Cut Temples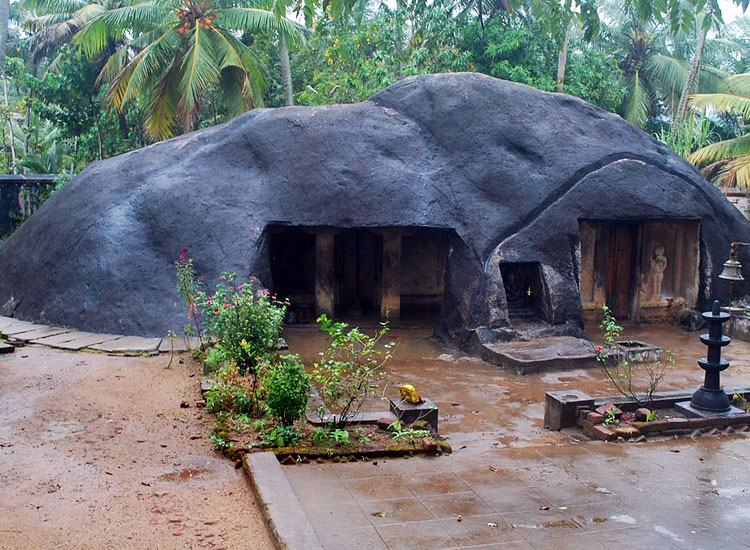 Many may not know that the rock cut temples of Kerala are quite fascinating to visit for a traveler. Built in the Pandya and Pallava styles of architecture, they were carved of a single enormous rock and contain sculptures and images of deities. Some historians believe that many of these temples were originally Buddhist and Jain temples which were subsequently converted into Hindu temples. The caves also hold daily puja rituals along with annual festivals, both of which draw a large number of visitors.
Exploring the caves is as fascinating as reading their history. Some of the famous rock cut temples of Kerala are Kallil Bhagavathy Temple, Kottukal Thrikovil Cave Temple, Trikkur Mahadeva Temple, Vizhinjam Rock-Cut Temple and Madavoorpara Rock Cut Temple. To reach the Kallil Bhagavathy Temple, you need to climb a flight of around 120 steps. The main deity of this temple is Kallil Bhagvathy, a ferocious form of Goddess Durga. Visiting these temples combines spirituality and sightseeing, and should be a part of your Kerala tour.
Related Post:
Tours to Kerala: The Land of Exotic Backwaters
Luxury Beach Resort or Houseboat- Take your pick for Holiday in Kerala