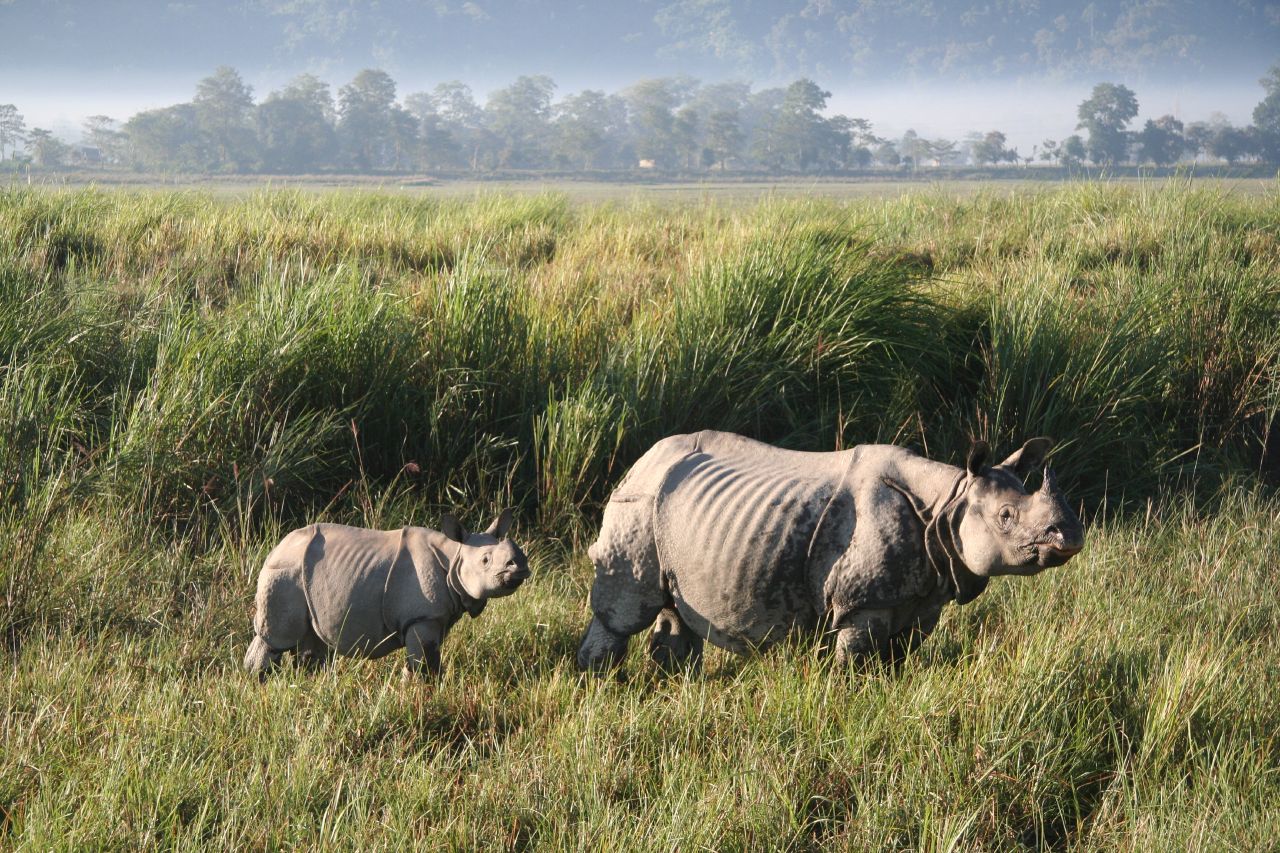 Kaziranga National Park, in Assam, has been included in UNESCO's World Heritage Site list. The vast National park, stretching up to 430 sq km, comprises of grasslands and swamp and thus it makes for an ideal location for one-horned rhinoceros to grow up. The extensive wildlife population in the national park, along with variety of birds, that migrate every year to stay in these beautiful surroundings from far away land, is responsible for Kaziranga National Park one of the most loved tourist destinations for wildlife enthusiasts. For enhancing your travel to the legendary National Park in Assam, go through this travel guide.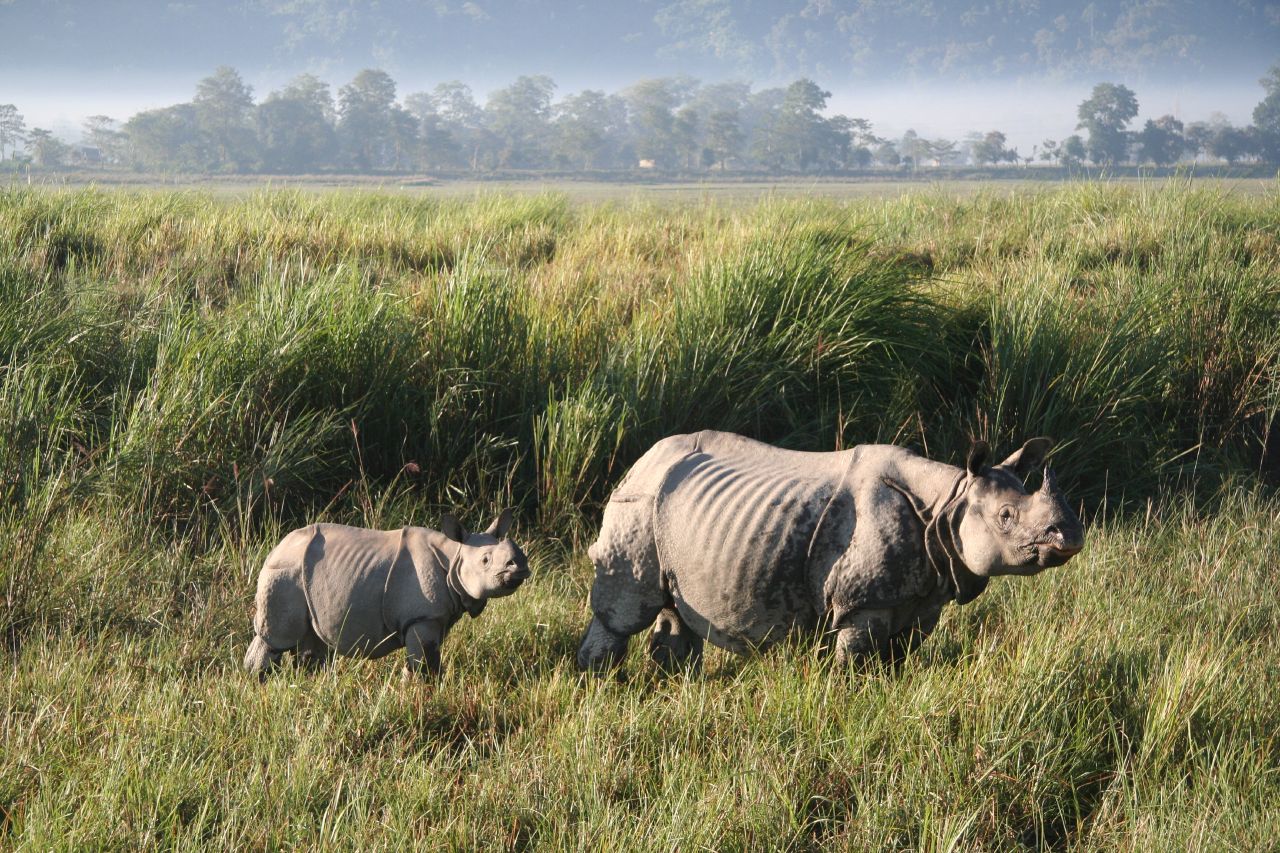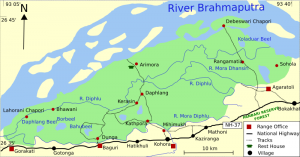 Address: National Highway 37, Bokakhat, Golaghat, Assam 785609, AS 785609
How to Reach: Airpoirt: Guwahati International Airport (241 km); Railway station: Guwahati Railway station: (224 km)
Best time to visit: The Park opens from 1st November to 31st April. Best period to visit is during the months of February and March as during December and January, the park is overcrowded with tourists.
Entry Fees:
Entrance: INR 50 for Indians and INR 250 for foreigners
Jeep safari: INR 1000 for Central range and INR 2000 for Burhapahar
Elephant safari: INR 280 for Indians and INR 750 for foreigners
Vehicle entry: INR 200
Armed guard: INR 50
Camera: INR 50 for Indians and INR 500 for foreigners
Video cameras: INR 500 for Indians and INR 1000 for foreigners
Opening Hours:
Elephant safaris: 5.30 a.m.-7.30 a.m. and 3 p.m.-4 p.m.
Jeep safaris: 7.30 a.m-11 a.m. and 2 p.m.-4.30 p.m.
History of Kaziranga National Park
In 1904, Viceroy of India's wife, Mary Victoria Leiter Curzon could not see a single rhinoceros in the area which was known as a habitat for the animal. Since, then, steps were taken to protect the species and by 1908, Kaziranga Reserve Forest was created.
The park was named as The Kaziranga Game Sanctuary in the year 1916. Hunting was completed banned in the National Park by the year 1938, but visitors were allowed to visit.
The name was change to Kaziranga Wildlife Sanctuary in 1950 by P. D. Stracey, to remove the connotation of hunting from the name. Assam Bill was passed in the year 1954 imposing huge penalties on rhinoceros' hunters. 'The Assam National Park Act of 1968' gave the status of National park to Kaziranga National Park. The National Park in Assam received the honor of being one of the esteemed UNESCO World Heritage Site in the year 1985 because of its tremendous natural surroundings.
Read about Top 10 Wildlife Sanctuaries and National Park in India.
Kaziranga National Park has stood proud and firm under numerous bad phases that the tide of time has thrown towards it including, poachers, hunters, rebels from United Liberation Front of Assam and floods.
Kaziranga National Park celebrated her 100th birth anniversary in the year 2005 with much pomp and show. Living descendants of Lord Curzon and Baroness and were also invited to witness the celebrations. The Park also came in the news again in the year 2007 for relocating two rhinoceros and elephants to Manas National Park.
Accommodations in Kaziranga Park
Guests can chose to stay in any of the comfortable wildlife resorts and lodges nearby Kaziranga National Park. The comfy and beautiful wildlife resorts, because of their close proximity to the park are very popular among the tourists. Most of these resorts also arrange for excursions to the National Park and tourists get a chance to avail the popular elephant safaris and jeep safaris in the Park as arranged by these resorts. The food served in these resorts is a little expensive, but it is so delicious that it more than makes up for the little extra expense. Liquors are also served in the form of wines and cocktails. The rooms are very beautiful in the wildlife resorts and guests can view the beautiful surroundings from the comforts of their rooms.
Browse through our wildlife holiday packages to book your India wildlife tour.
Fauna
Mammals: Great Indian One-Horned Rhinoceros, Wild Asiatic Water Buffalo, Eastern Swamp Deerelephants, gaur, sambar, Indian Muntjac, wild boar, hog deer, Indian Tigers, Leopards, Jungle Cat, Fishing Cat, leopard Cats, Hispid Hare, Indian Gray Mongoose, Small Indian Mongooses, Large Indian Civet, Small Indian Civets, Bengal Fox, Golden Jackal, Sloth Bear, Chinese Pangolin, Indian Pangolins, Hog Badger, Chinese Ferret Badgers, Particolored flying squirrels, Assamese Macaque, Capped, Golden Langur, the Hoolock Gibbon
| | | |
| --- | --- | --- |
| Golden Langur | Hog Deer | Water Buffalo |
Birds: White-fronted Goose, Ferruginous Duck, Baer's Pochard duck and Lesser Adjutant, Greater Adjutant, Black-necked Stork, Asian Openbill stork, Blyth's Kingfisher, White-bellied Heron, Dalmatian Pelican, Spot-billed Pelican, Nordmann's Greenshank, Black-bellied Tern, Eastern Imperial, Greater Spotted, White-tailed, Pallas's Fish Eagle, Grey-headed Fish Eagle, the Lesser Kestrel, drug Diclofenac, Indian Vulture, Slender-billed Vulture, Indian White-rumped Vulture, Swamp Francolin, Bengal Florican, Pale-capped Pigeon, the Great Indian Hornbill and Wreathed Hornbill, Old World babblers such as Jerdon's and Marsh Babblers, weaver birds such as the common Baya Weaver, threatened Finn's Weavers, Hodgson's Bushchat, Old World warblers, Bristled Grassbird, Black-breasted Parrotbill, Rufous-vented Prinia
| | | |
| --- | --- | --- |
| Long tailed shrike | Bengal Florican | Kingfisher |
Reptiles: Reticulated Python, Rock Python the King Cobra, Indian Cobra, Monocled Cobra, Russell's viper, Common Krait, Monitor lizard, Bengal monitor, the Water Monitor, Assam Roofed Turtle and the Brown Tortoise
Flora : Aphanamixis polystachya, Talauma hodgsonii, Dillenia indica, Garcinia tinctoria, Ficus rumphii, Cinnamomum bejolghota, Baguri, Bimali, Haldibari, Albizia procera, Duabanga grandiflora, Lagerstroemia speciosa, Crateva unilocularis, Sterculia urens, Grewia serrulata, Mallotus philippensis, Bridelia retusa, Aphania rubra, Leea indica, Leea umbraculifera, water hyacinth, Mimosa invisa
Travel Tip: Elephant Safari is best experienced in Central Range.