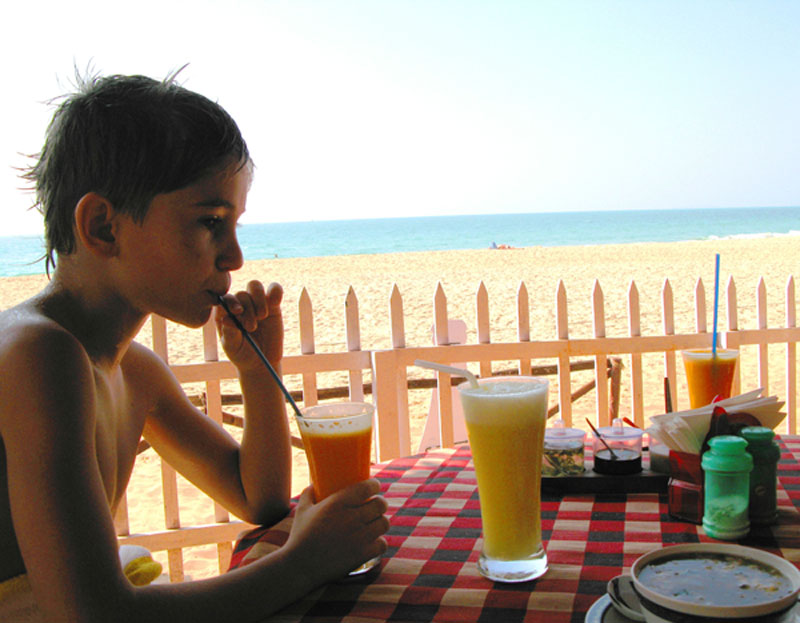 A DATE WITH GOA – A VISIT TO PARADISE
It has a serene beauty to mesmerize, a vibrancy to relish with joy, Goa has all the elements to be a fun and exotic place of your dreams. It is a place situated in the map of India but got independence much after India. Famous for its beaches, churches, seafood and nightlife, Goa has been a hot-shot destination for national and international tourists. The sheer number of domestic and international tourists make Goa India's richest state – having GDP more than two and half times that of the whole country.
Things to do in Goa
Allure of Beaches
Just standing in the middle of Goa Beach is no less than standing in the middle of a paradise. They are epitome of beauty in Goa. These beaches are cradled by sea and large forested hills having glittering sand, palm coconut trees and a variety of sea food. Some of the most popular beaches to visit in the city are Baga, Anjuna, Calangute, Majorda, Colva, Bogmalo, Vagator, Dona Paula, Miramar and Sinquerim.
Magnetism of Old Goa
Churches and monuments in Goa are a simple indication of Portugal invasion during 16th and 17th century in Goa. They can simply be characterized as the symbol of spirituality, purity and extensive peace. They provide a unique blend of Renaissance and Barouque styles depicting the extraordinary and outstanding examples of Christian architecture.
Cuisines in Goa
Food in Goa is another major attraction there and if you are in Goa, then you must have sea-food which is a specialty there. Rice and fish are among the major items in their food list and they have variety of items made up of Fish. Among beverages Feni is the most popular alcoholic drink and by adding up a flavor of cashew fruit, you can have cashew feni. Popular Dishes of Goa are as follows- Khatkhate, Sannas, Hitt are varieties among idlis and Polle,amboli and Kailoleo are among dosas respectively. Bebicana is the famous sweet dish mainly prepared during Christmas eve in the Goa.
Nightlife in Goa
If days are cool at sunny beaches, then nights are hot and happening there. One of the most famous trend which is almost absent from other parts of India are the rave parties which are parties with fast-paced electronic music and light shows.
Hotels in Goa
Goa assures a variety of hotels taking care of the pockets of tourists coming there such as those travelling on a budget, 2 Star Goa Hotels and Resorts for those looking at value for money, 3 Star Goa Hotels & Resorts for the travelers looking at moderate accommodation in Goa 4 Star Hotels in Goa for travelers looking at deluxe hotels in Goa and 5 Star Resorts & Hotels in Goa for travelers looking at luxury hotels in Goa. After Goa became a part of India in 1975, a lot of ancient Portuguese mansions were converted into guest house such as Palacete Rodrigues, Pousada Tauma, these places are good to stay and easily affordable. While there are a lot of luxury hotels such as Park Grand Hyatt, Goa Marriot Resort as well.
Conclusion
If u are planning a holiday trip for Goa which you desired to become memorable all along your life, then Christmas and new year eve is the best time to visit this paradise, and take care of the fact that hotels in Goa are booked in advance for such occasions so if u want to make your trip a memorable one then this is the best place to visit and for that a travel expert would be of utmost benefit for you mark my words.