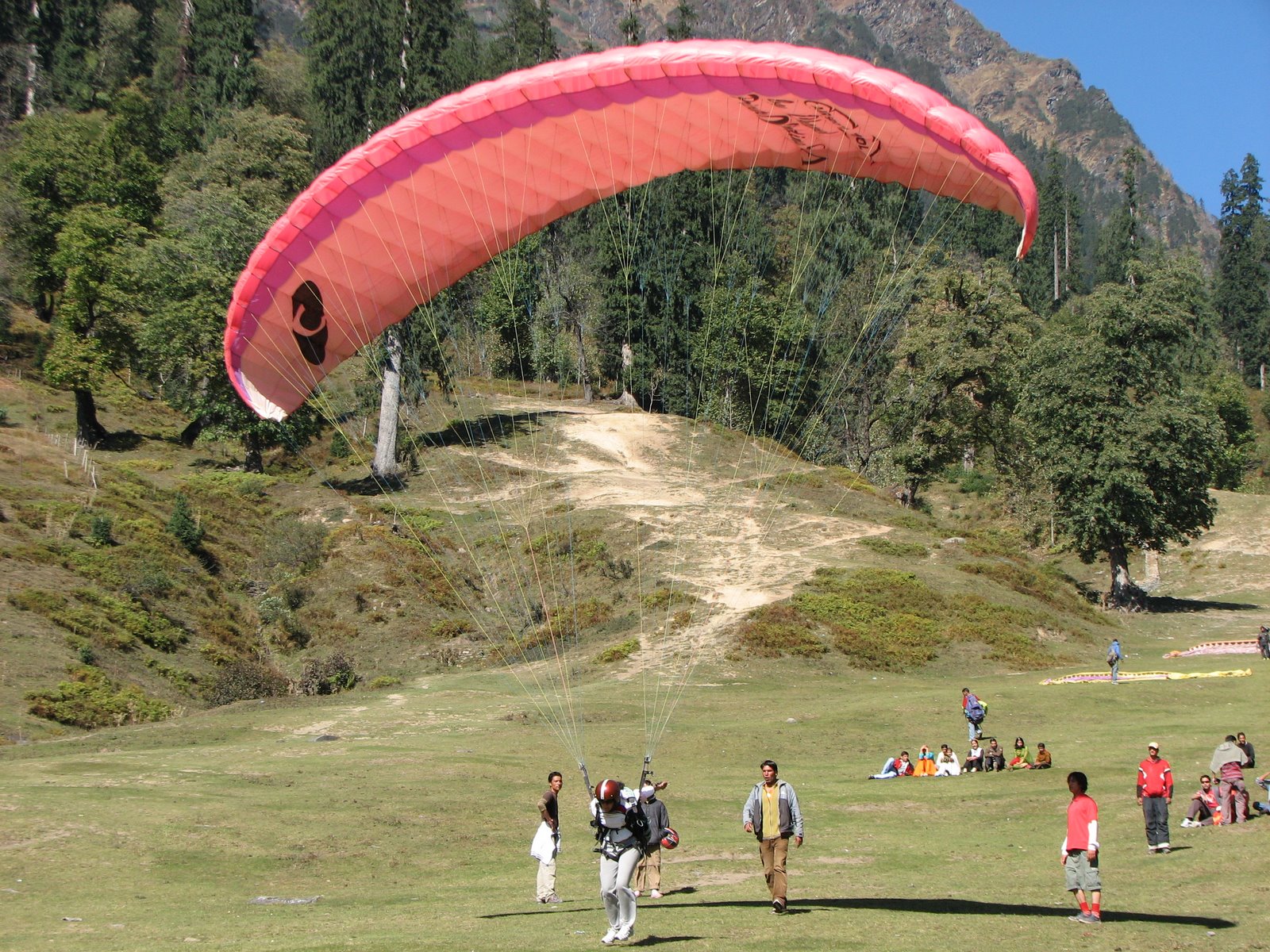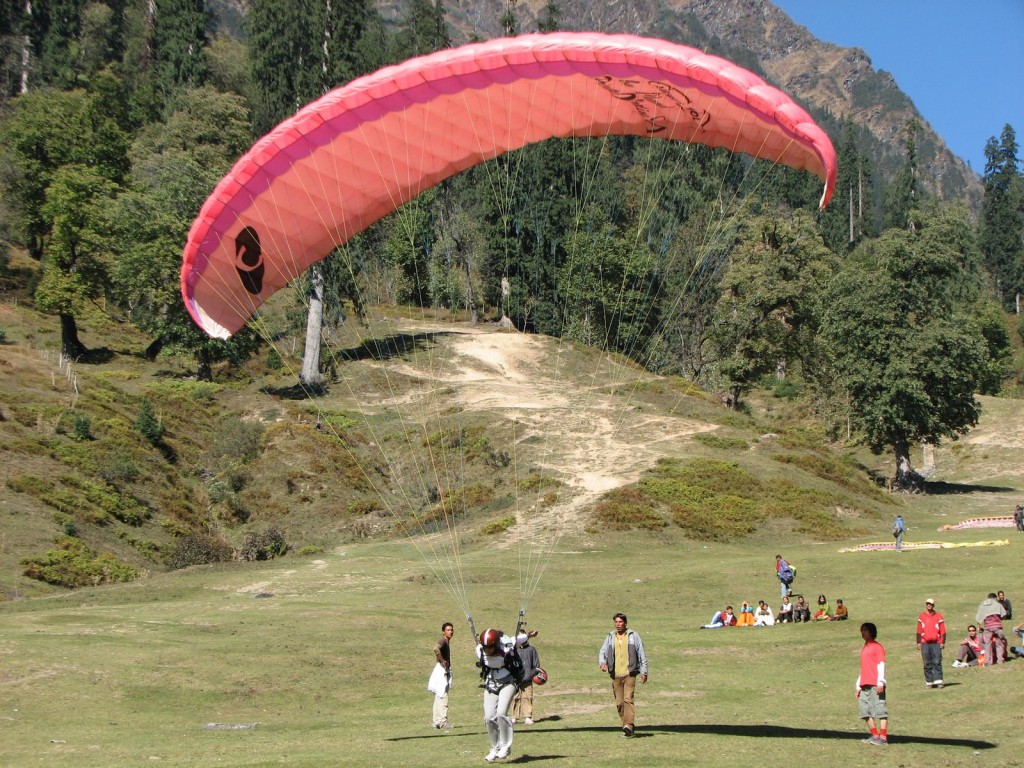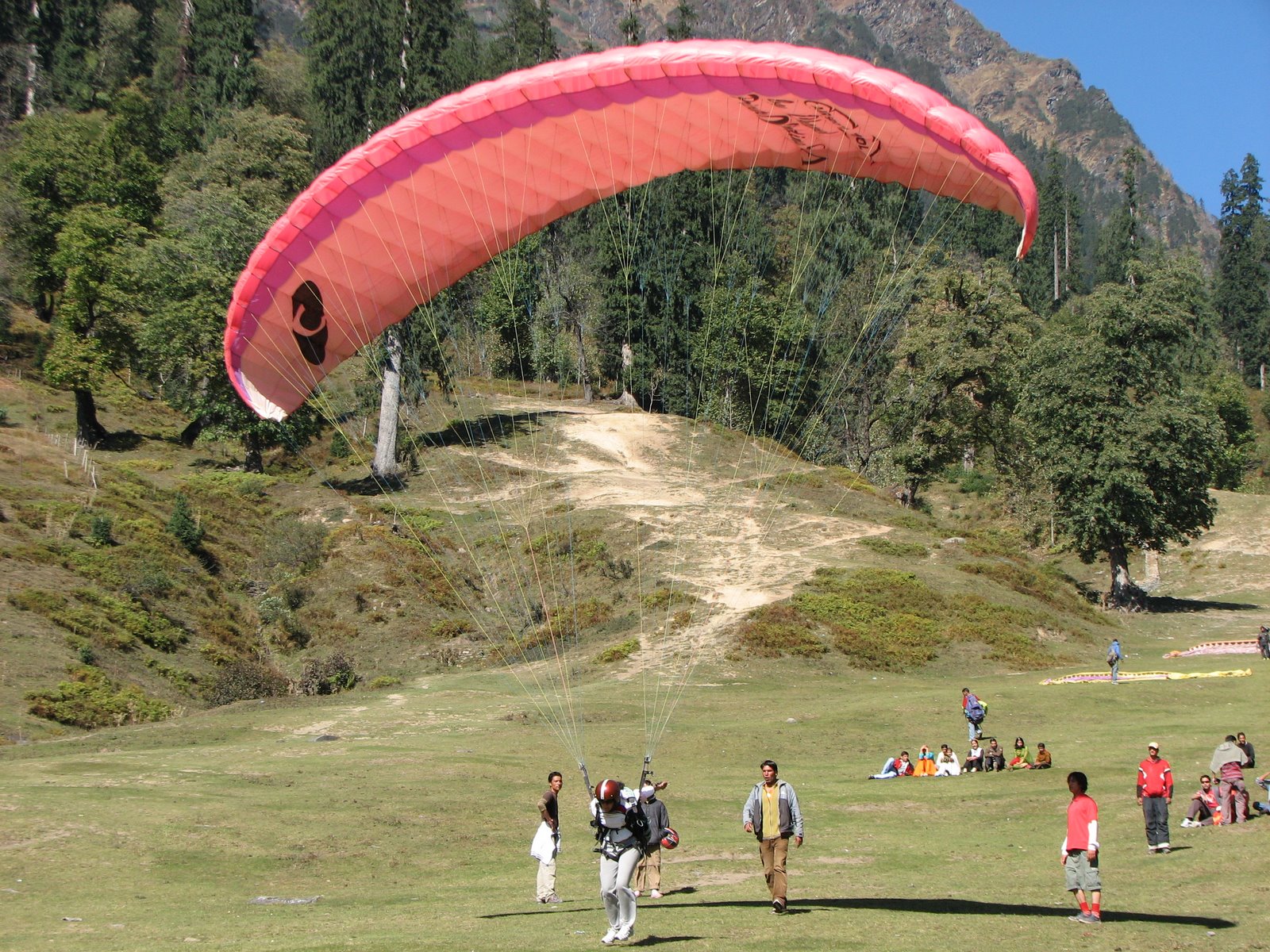 Whether it is the sempiternal world of the ocean or the limitless stretch of the sky, the human beings are always get fascinated by the forms of nature that challenges their mental stand. Paragliding is one such adventure sports that bring the shivers down to your spine. Paragliding in Manali is counted among the best adventure sports in India which can be best enjoyed during the summer days. When the sun god is in full rage, it is a good idea to plan a summer holiday vacation in Indian hill station.
Manali is bestowed with the blessings of Mother Nature; the Deodar forests alongside the road leading to Manali warmly welcome the travelers in a green carpet. A tour to this beautiful hill station in India is certainly a walk on the clouds where everything is as romantic as the world of Adam and Eve. Riding the thermals and sailing the blue sky demands mental and physical strength of the glider. Areas like Solang Bijli Mahadev, Marhi and Fatru in the Kullu valley are the places to enjoy paragliding activities throughout the year.
There are basically two types of paragliding- short flights and high flying. In the former one, the inexperienced gliders are taken to a height of around 100 to 150 feet and they join the pilot in a double seated paraglide. Considering the safety and security of the gliders, this sort of gliding is suggested to them. The high flying can be enjoyed by the experienced gliders. While the short flights last only for 60 to 90 seconds, the high flights last approximately for 20 to 30 minutes.
The benevolent weather of this hill region is ideal for enjoying an exciting paragliding in Manali. A person who is more than 15 years of age and who weights between 45 to 85 kilograms can do paragliding with trained guides. To sail above the ground while enjoying the ethereal beauty of Manali certainly is a great experience for all the adventure enthusiasts across the globe. This summer, experience something adventurous in the green landscape of India in an exclusive holiday with paragliding in Manali.