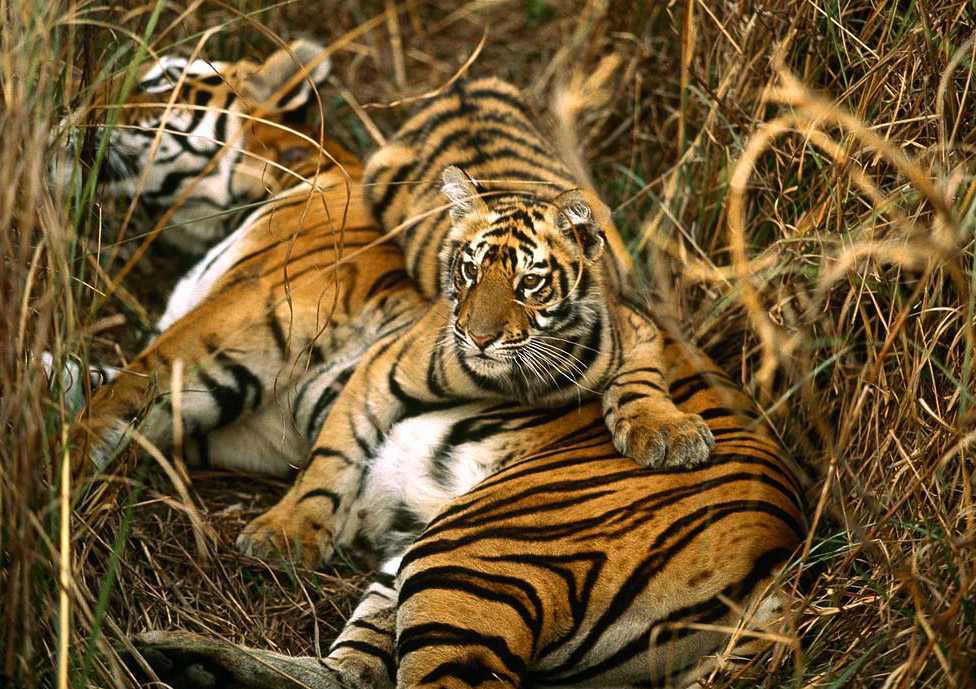 Sunderbans, located in south Kolkata, is a UNESCO World Heritage site sprawled over 54 islands. Some part of the Sunderbans is also covered under the stretch of Bangladesh. The delta of Sunderbans, formed by the joining of three rivers namely the Ganga, Meghna and Brahmaputra, is regarded as the largest delta in the world. The total area of the wildlife sanctuary is 2,585 sq km out of which the core area of 1,330 sq km was declared as the World Heritage Site and National Park. The wildlife sanctuary was also covered under the Project Tiger in 1973.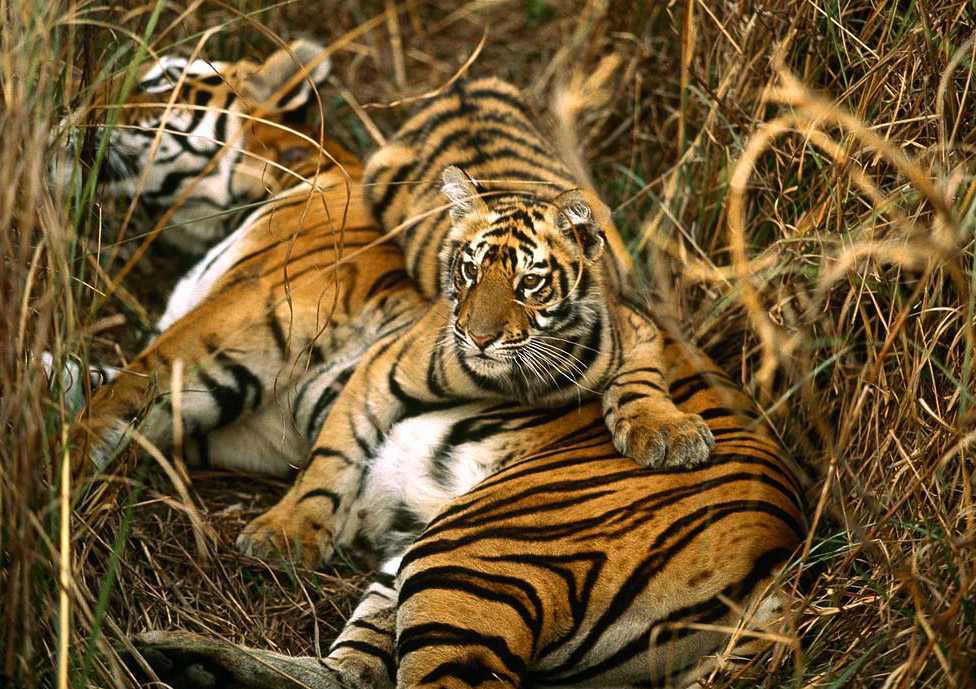 Fact Sheet: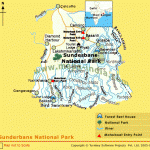 Location: South 24 Parganas, West Bengal, India
Highlights:

Bengal Tiger

Tiger Reserve Area:

2,585 sq km

Best Time To Spot Tigers: November and February
Altitude:

7.5 m above sea level

Best Season:

December to February

Closed:

During Monsoon Months (Mid-June to Mid-September)

National Park Area:

1,330.12 sq km
How to Reach Sunderbans National Park
The nearest airport to the national park is Kolkata (131 km). Port Canning is the nearest railhead to Sunderbans National Park. Kolkata is well-connected with major cities and areas via road. Thus, there are private taxis and regular bus services available to reach the Sunderbans National Park.
The national park of the Sunderbans is also a popular tiger reserve and a biosphere reserve in India. The delta, enclosed by Mangrove Forest, makes the part of India's Ganga Delta and Bangladesh. Sunderbans is also popular as the largest reserves for the royal Bengal Tiger. Along with this, the national park also provides shelter to various native and migratory birds, reptiles, invertebrate species, etc.
Special Attractions in National Park
Along with exploring the rich flora and fauna of the Sunderbans, the visitors can also enjoy the near vicinity via boat safari. Bhagatpur Crocodile Project is an interesting place to visit, located close to the national park. Apart from the crocodile breeding center, there also are activities such as fishing and angling organized to meet some excitement to the voyage. Along with a visit to the national park, the visitors can also visit architectural splendors of Kolkata.
Climate
The average minimum temperature here scales to 20 °C and maximum temperature is about 48 °C. The area, being close to the Bay of Bengal, also experiences heavy rainfall with high humidity of almost 80%. Months between mid-June and mid-September are the monsoon months and during this time, the park is generally closed due to heavy rainfall. From October to mid-March the region experiences winds from the north and northeast. South west westerlies are experienced during Mid-March to September. Storms, which later convert to cyclones, are expected during the months of May and October.
Wildlife Classification in Sunderbans National Park
The Sunderbans National park is majorly famous for a considerable population of royal Bengal tigers. The latest survey recorded about 400 tigers in the park. Between November and February, visitors can spot the royal predators 'tigers' on the river banks sunbathing. The best sight is to spot the royal Bengal Tigers swimming in the saline waters. The wildlife of the Sunerbans National Parks includes:
Mammals- Royal Bengal Tiger, Leopard Cats, Wild Boar, Fox,  Flying Fox, Chital, Fishing Cats, Macaques, Indian Grey Mongoose, Jungle Cat, Pangolin, etc.
Aqua Fauna- Butter Fish, Silver Carp, Common Carp, Rawn, Shrimps, Skipping Frogs, Tree Frogs, Sawfish, Electric Rays, Star Fish, King Crabs, P Gangetic Dolphins, and Common Toads.
Reptiles- Crocodiles, Monitor Lizards, Hawksbill, Pythons, Rat Snakes, Dog Faced Water Snakes, Common Kraits, Chameleons, Olive Ridley, Green Turtles, King Cobras, Russell's Vipers, and Chequered Killbacks.
| | | |
| --- | --- | --- |
| Leopard | Crocodile | Mongoose |
Birding in Sunderbans National Park
The Sunderbans National Park is also a paradise for nature lovers and ornithologists. The park provides shelter to various native and migratory birds. Some of the birds that could be spotted in the park are: Openbill Storks, Coots, Marsh Harriers, Common Mynahs, Herring Gulls, Cormorants, Black-Tailed Godwits, Golden Plovers, Black-Capped Kingfishers, Pheasant-Tailed Jacanas, Swamp Partridges, Jungle Crows, Caspian Terns, Green Pigeons, Grey-Headed Fish Eagles, Peregrine Falcons, Little Stints, Northern Pintails, Black-Headed Ibis, Pariah Kites, Red Junglefowls, Jungle Babblers, Gray Herons, Rose Ringed Parakeets, White-Bellied Sea Eagles, Woodpeckers, Eastern Knots, White-Eyed Pochards, Water Hens, Brahminy Kite, Spotted Doves, Cotton Teals, Wood Sandpipers, Common Snipes, Paradise-Flycatchers, Common Kingfishers, Seagulls, Whimbrels, Curlews, Whistling Teals, etc.
| | | |
| --- | --- | --- |
| Black-Capped Kingfishers | Heron | Woodpecker |
Flora in Sunderbans National Park
The areas of Sunderbans are popular for special kind of Mangrove tree. There are almost 64 plant species available in the region. Some of the species recorded in the survey are Genwa (Excoecaria Agallocha), Khalsi (Aegiceras Corniculatum), Kankra (Bruguiera Gymnorrhiza), Dhundal (Cannonball Mangrove/Xylocarpus Granatum), Garjan (Rhizophora Spp.), Passur (Xylocarpus Mekongensis), Goran (Ceriops Decandra), and Sundari (Heritiera Fomes). There also are considered ratio of Timber, Garon, Sundari, Firewood, etc., are also found.
Wildlife Safari in Sunderbans National Park
Wildlife safari by boats is something that attracts wildlife enthusiasts from all parts of the globe. As sailing across various lanes formed by flowing rivers, the sight of spotting wildlife is an amazing view for the wildlife enthusiasts. The safari here offers a perfect mix of thrill and adventure.
Entry Fee

The visiting hours of the park are from 7:00 am to 5:00 pm. There is a very nominal entry fee of INR 15 and INR 150 required for Indian and Foreigner respectively. If the visitors need to carry still camera, they need to pay an additional value of INR 300. Visitors are allowed to carry video camera inside the park for free. Do not miss the boat safari in Sunderbans, thus, a nominal charge of INR 100 per day is charged. Moreover, a guide can be a great support to explore the best of the national park. Therefore, guide service is available at a very affordable charge of INR 200.
Accommodation in Sunderbans National Park
There are various wildlife resorts, lodges, and rest houses located in and around the national park. Some of the very popular are Sunderbans Tiger Camp, Sunderbans Jungle camp, and Prakrity village resort. Moreover, to meet the accommodation requirement of the guests there also are lodging facilities provided by the cruise launches MV Sarbajaya and MV Chitralekha. The visitors are also facilitated with good food along with a comfortable stay. There also are accommodation facilities available at Bakkhali and Piyali to meet the personal preferences of the guests.
[Take a look at India wildlife package.]