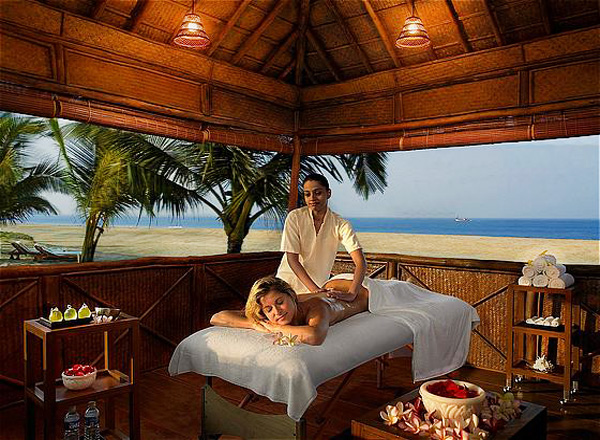 The emerald state of India, Goa, marks its identity with its beautiful aureate beaches. The natural setting is adorned with swaying palm groves along the shoreline and influence of Portuguese in lifestyle and culture. Additionally, the state is also praised for housing resorts and hotels that have Ayurvedic and Spa Centers as a major highlight.
These Spa Beach Resorts in Goa that are offer special accommodation packages that feature Spa and Ayurveda sessions provided by experts. The guests can be sure of a relaxing and rejuvenating experience. There are numerous hotels and resorts and in Goa that boast for their Ayurvedic center and Spa facility.
Here is a small list of resorts and hotels in Goa that are acclaimed as one of the finest Spa Resorts in Goa:
The Leela Goa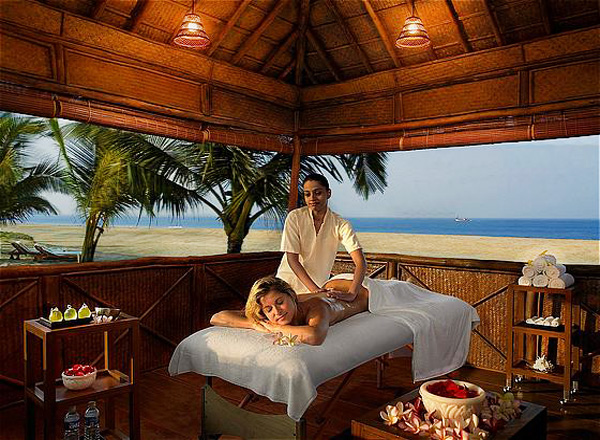 The Leela Resort & Spa Goa is one of the best 5 Star Resort Goa that is praised for providing excellent accommodation complemented with modern amenities. The hotel features, 'The Spa', luxury spa that offers an extensive range of facial spa and Eastern & Western body spa treatments. Additionally, the Spa package also includes well-being and daily yoga sessions. Further, to ascertain high level of satisfaction, there also are facilities such as a fully equipped gym, saunas and steam rooms.
Taj Exotica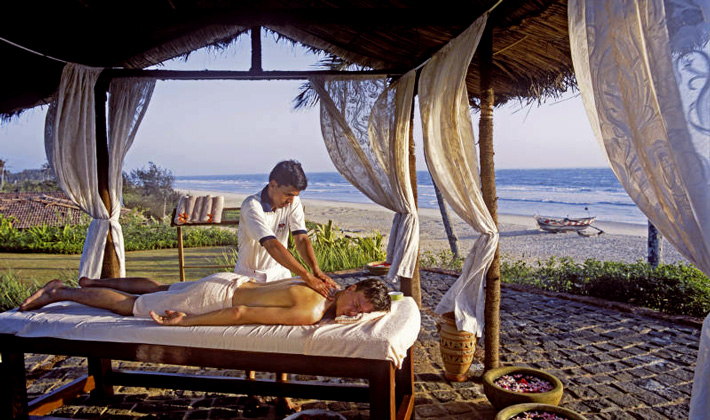 The Taj Exotica Resort & Spa Goa is the popular choice for tourists visiting Goa from far flung regions. Along with plush rooms and contemporary facilities, the hotel also boasts for 'Jiva': Taj's award-winning, completely Indian & all-natural Spas. In the spa, guests can choose from a huge array of millennia – old Indian healing, beauty secrets and wellness programs. Additionally, there also are other highlights such as a fully equipped gymnasium, Jacuzzi, steam room, separate massage rooms for men and women and separate relaxation rooms. Aromatherapy is also offered at the Spa.
To know more about Taj Exotica Resort & Spa Click Here
Park Hyatt Goa Resort & Spa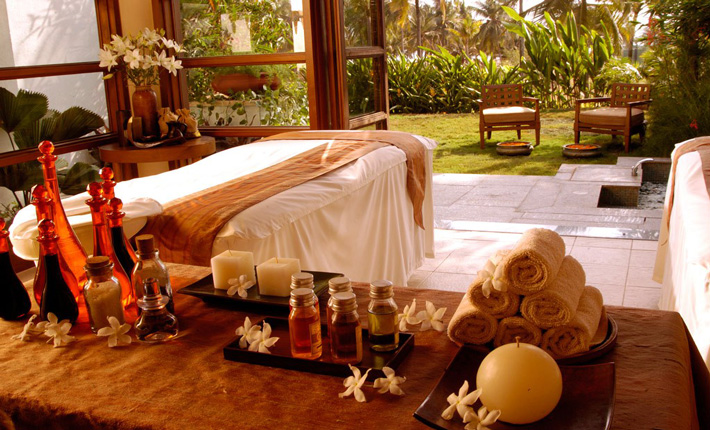 Along with a comfortable stay, the Park Hyatt Goa Resort and Spa is also praised for offering excellent Spa service. "Sereno Spa" helps tourists to enjoy the best of the treatments, fitness and yoga activities, and massage therapies. The guests relax, refresh and revitalize with a huge array of therapies and treatments. The Spa helps in enjoying transformational experience, energy healing and integrating timeless therapeutic methods with modern aromatherapy spa principles.
We would also suggest you to read about Spa at Park Hyatt Resort Goa
Ramada Caravela Beach Resort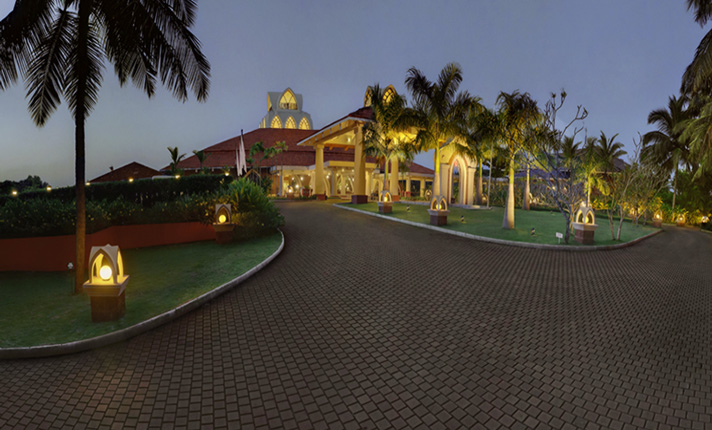 The Ramada Caravela Beach Resort is the hotel to opt for accommodation in Goa if looking for excellent Spa and Ayurveda sessions. The resort is acclaimed for the separate Ayurveda section, where the guests can awaken their senses along with renewed spirit. There is a sublime range of ayurvedic treatments and massage therapy to choose from. There are experts and professionals available top offer world class treatments. The state-of-the-art health club and ayurveda center is also backed with facilities such as luxurious massages to steam, sauna, and Jacuzzi.
Book your Yoga and Ayurveda tour with IndianHoliday.co.uk
Majorda Beach Resort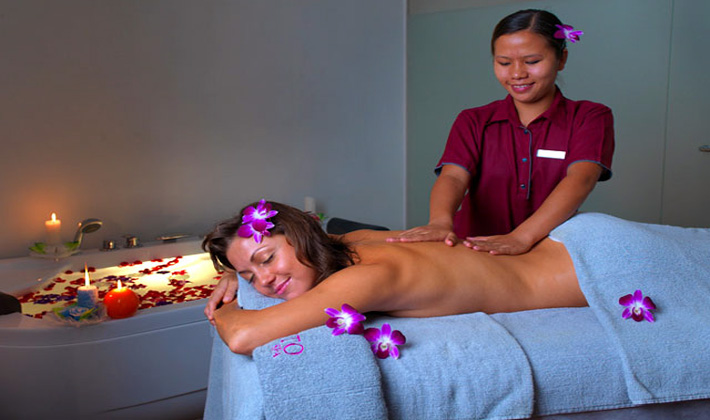 The Majorda Beach Resort Goa is one of the prominent names in the list of top Luxury Beach Resorts in Goa. The hotel has luxurious rooms equipped with modern facilities and services that help in ascertaining excellent accommodation experience. Moreover, there also is "Kalari" Spa where guests can enjoy the therapeutic massage in ancient Keralite tradition. In this procedure, natural oils and ayurvedic herbal pastes are used. Other highlighting features of the resort are refreshing hydrotherapeutic Jacuzzi, sauna and steam.
You can also check out top 10 Best Luxury Hotels in Goa