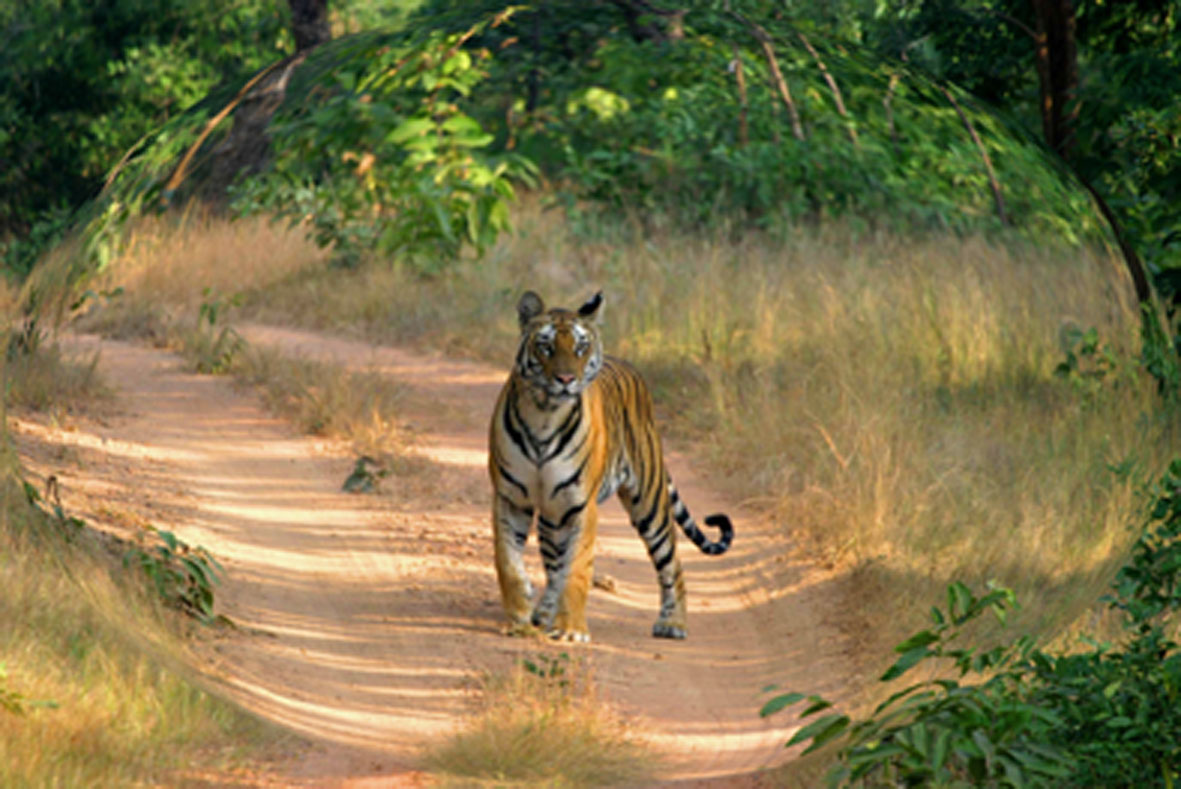 Rightly known as Royal Rajasthan, it is one of the most well-known destinations of India that hosts a crazy number of tourists every year. Its palatial monuments and other structures tell tales of the bravery and romanticism of the erstwhile royalty. For your Rajasthan tours, here is a list of top 10 must-visit tourist attractions that you should not miss exploring:
1. Ranthambore National Park, Sawai Madhopur – Formerhunting grounds of the Maharaja of Jaipur, Ranthambore National Park sprawls in an area of 392 square kms and is one of the largest wildlife reserves of the country. Around 14 kms from Sawai Madhopur, it is not only a major attraction for wildlife lovers but also for photography enthusiasts. A popular tiger reserve, it also has a 10th century Ranthambore Fort that offers an amazing view of the whole jungle.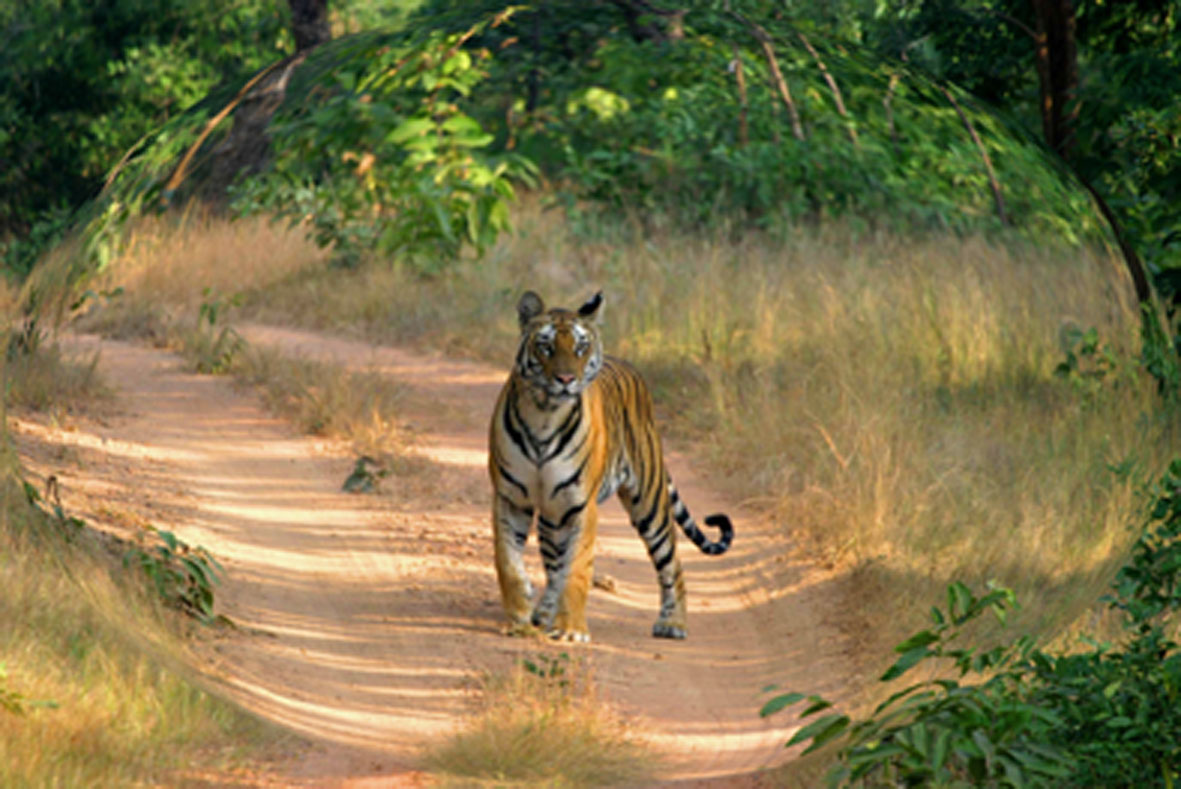 2. Jaisalmer Fort, Jaisalmer- One of the world's largest forts, Jaisalmer fort stands proudly in the vast expanse of the Thar Desert. Locally known as Sonar Quila, this yellow sandstone structure was commissioned by Rao Jaisal, a Bhati Rajput ruler, in 1156 AD.  Located high on Trikuta hills, this fort has been a witness to several battles. 250 feet tall, one of the oldest existing forts of Rajasthan, it is a major crowd puller.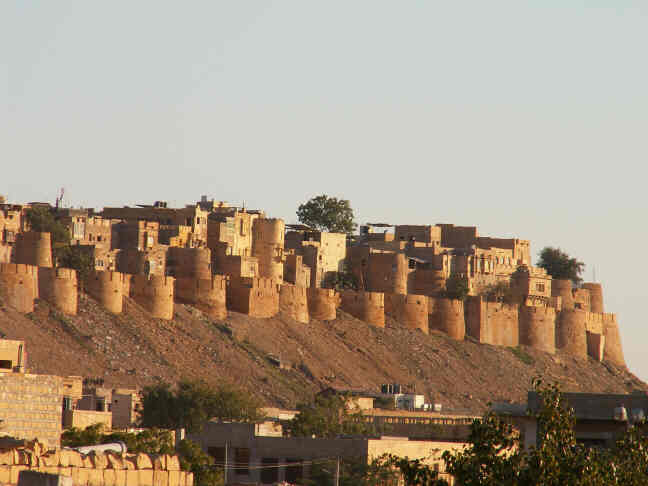 3. City Palace, Udaipur – Located on the eastern banks of Lake Pichola, the mesmerizing City Palace, a palace complex was erected in 1559 by Maharana Udai Singh as the capital of the Sisodia Rajput clan. This palace complex has structures that are a mix of Rajasthani, Mughal and British architectural influences. In the year 1969, it was opened to the public as the City Palace Museum.  Once on the top, you can have an amazing view of the Lake City.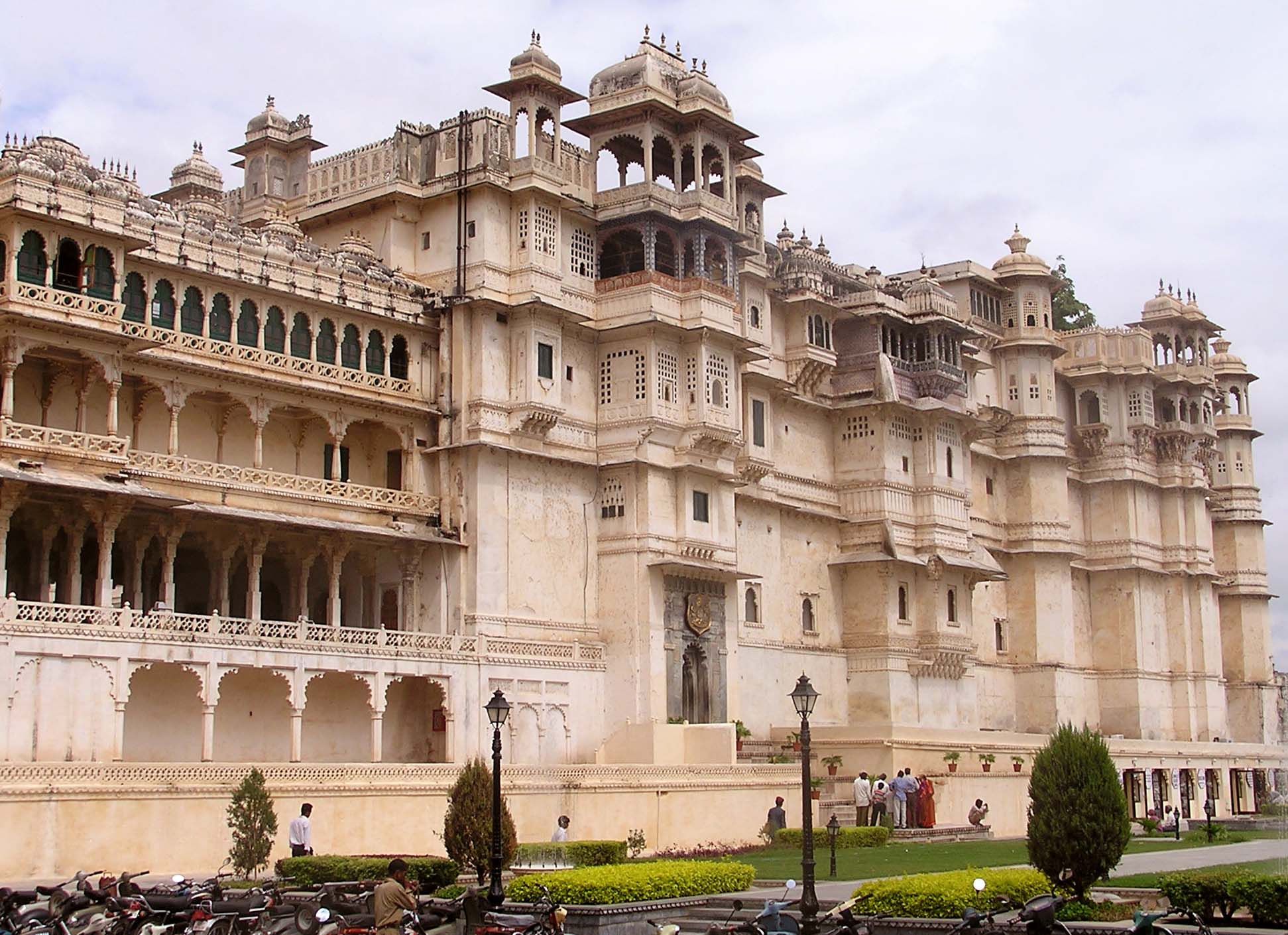 4. Shekhawati Havelis, Mandawa– Popular as an 'open art gallery', an erstwhile princely state of Mandawa is home to extremely well-known painted Shekhawati Havelis. This place is dotted with beautiful mansions, out of which some of the most popular ones are Binsidhar Newatia Haveli, Goenka Double Haveli, Gulab Rai Ladia Haveli, Hanuman Prasad Goenka Haveli, Jhunjhunwala Haveli and Murmuria Haveli. These decorated havelis have pictures of flowers, warriors, religious motifs, Rajasthani woman and much more.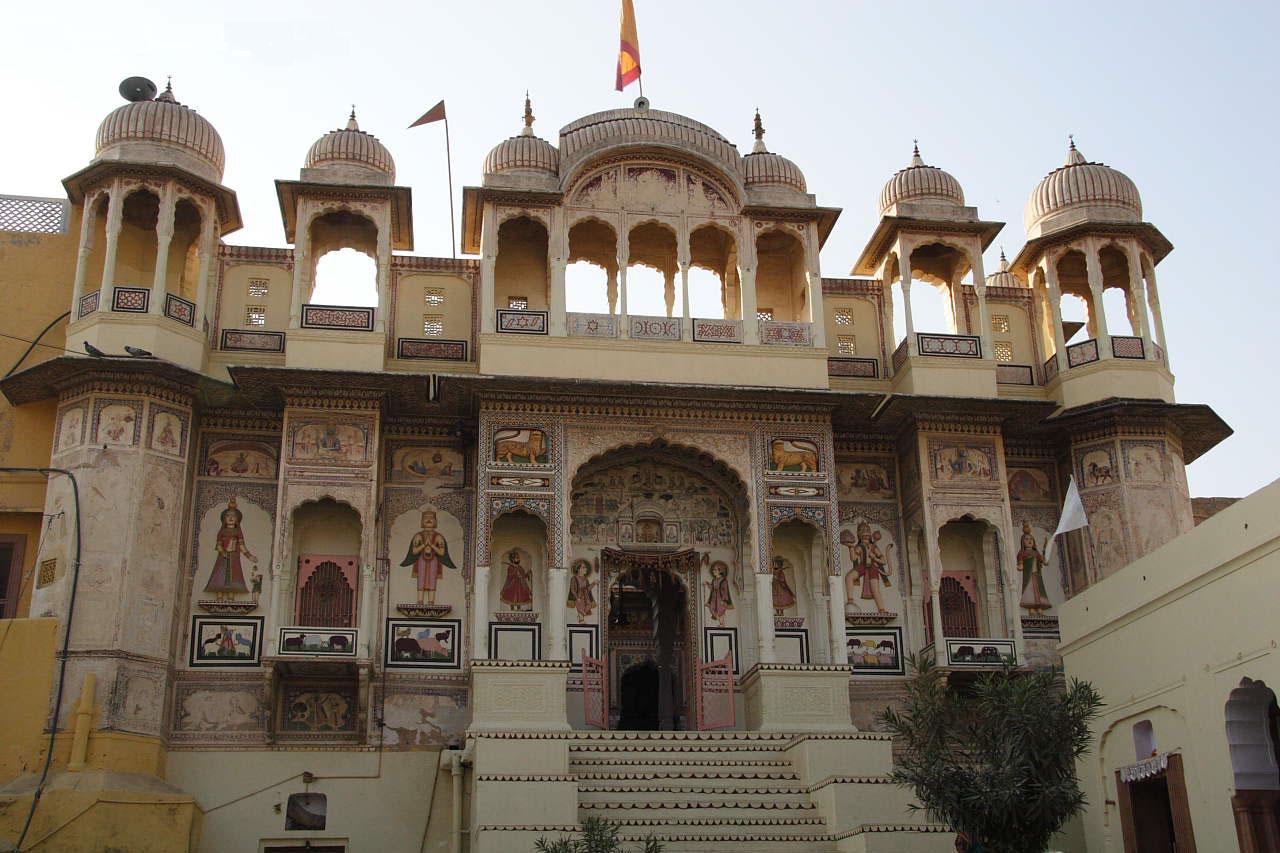 5. Mehrangarh Fort, Jodhpur- One of the largest forts in India, Mehrangarh Fort, is located on a hilltop, around 400 meters above from the city level. This burnished red sandstone structure, has been called 'the work of giants' by celebrated writer Rudyard Kipling. Mehrangarh fort museum is one of the most well-stocked museums of the state. With a total of 4 gates, the complex of the fort houses several structures that are famous for their intricate carvings.
[Also read about things to do in Rajasthan.]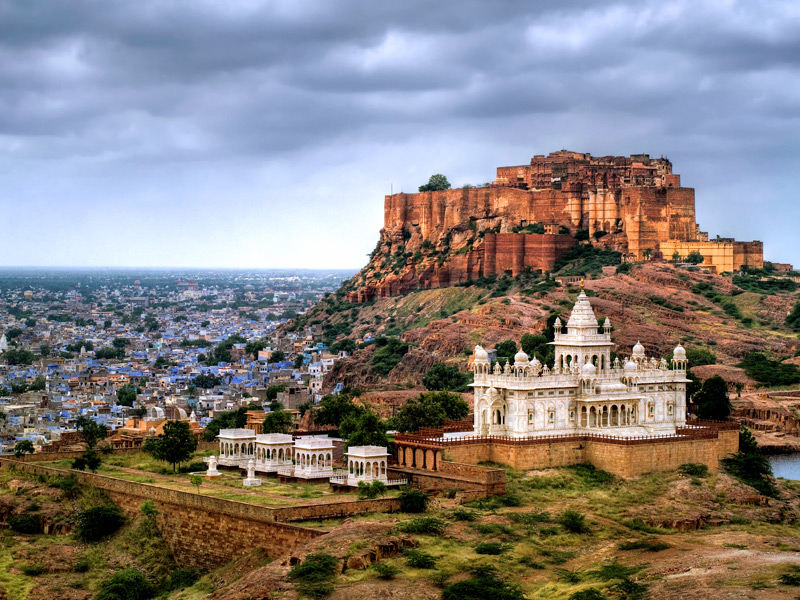 6. Ranakpur Jain Temples – Erected during the reign of Rana Kumbh in the 15th century, Ranakpur Jain temples are listed as one of 5 pilgrim destinations for the followers of Jainism. If the history is to be believed then the temple site was gifted by him to Dhanna Shah, the founder of these temples. Today, thousands of tourists and pilgrims visit this temple complex that has 4 separate entrances. The Chaumukh temple is one of the most famous temples here.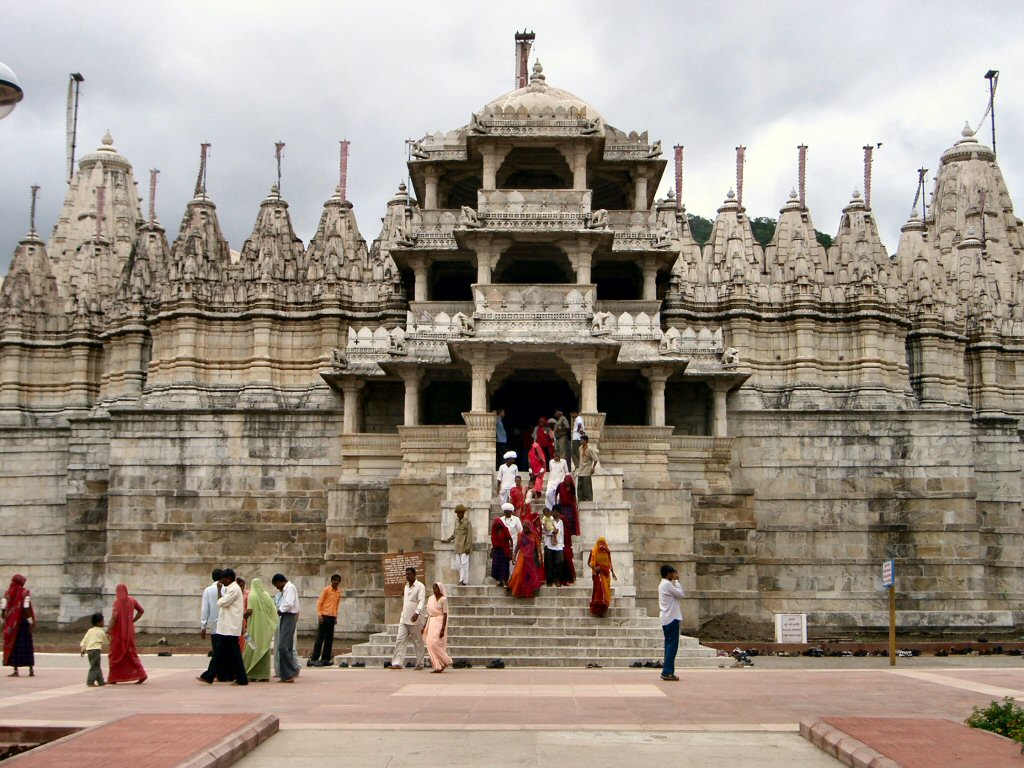 7. Dilwara Jain Temples, Mount Abu – A sacred site for the followers of Jainism, these temples were erected between the 11th and the 13th century by the Chalukya rulers. Known for their spectacular use of marble, these temples are 5 in number. Located in Rajasthan's only hill town, each temple has its unique architectural identity.  The ornamental detailing on carved doors, ceilings, panels and pillars are a treat to the eyes.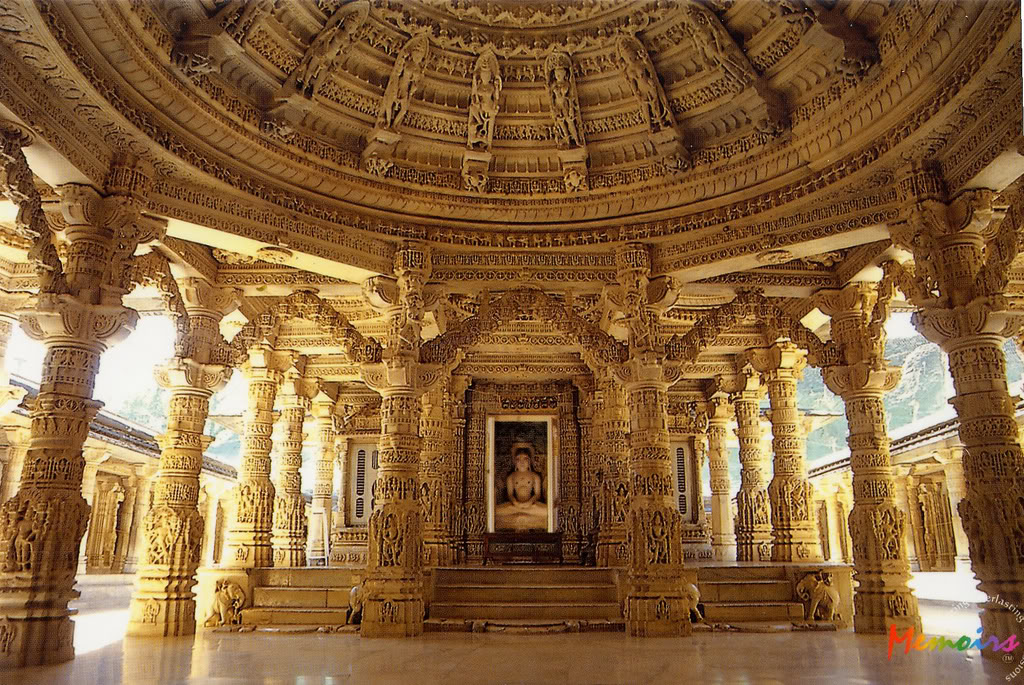 8. Jantar Mantar, Jaipur- Jantar Mantar, an astronomical observatory, is a UNESCO World Heritage Site. The best preserved historical observatory of the country, it was built in the early 18th century and consists of around twenty main fixed instruments to view astronomical movements from naked eye.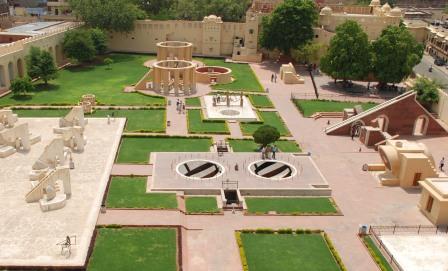 9. Sam Sand Dunes, Jaisalmer – Around 42 kms from the main city, Sam Sand Dunes is an extremely important contributor to Rajasthan's tourism. Enjoy camel or jeep safari in the vast Thar Desert. Enjoy the sunrise, the sunset during your stay in luxury night camps while you enjoy cultural performances and local delicacies along with a bonfire.
[Have a look at our customized Rajasthan holiday packages.]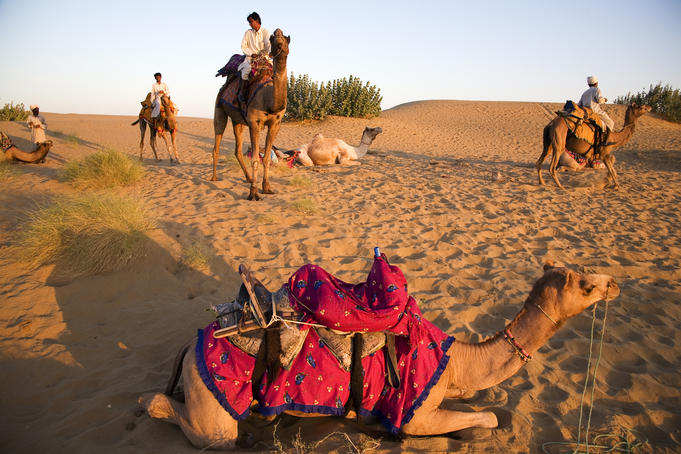 10. Hawa Mahal, Jaipur- Hawa Mahal, also known as The Palace of Winds, was commissioned by Maharaja Sawai Pratap Singh in 1799. The spectacular honeycomb-like beehive structure of this 5-story building was designed by Lal Chand Ustad, to make it look like the crown of Lord Krishna.