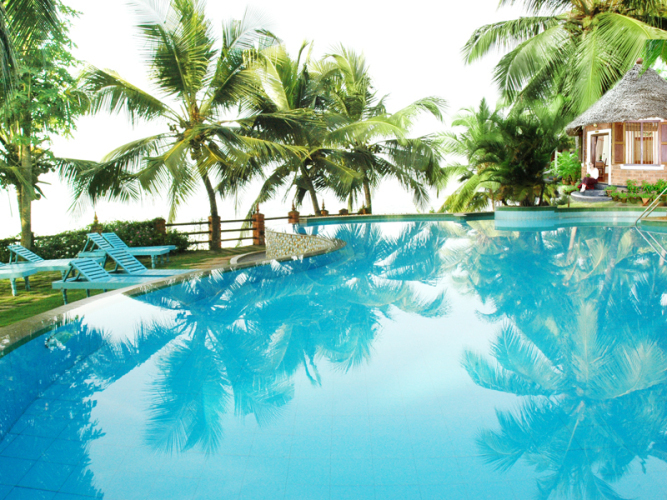 The phenomenal growth of spa industry in recent years has paved a way for many spa destinations in India.  Some of the best refreshing and relaxing spa resorts can be found in almost every part of the country. These enticing spa resorts offer a number of therapies such as medication, reflexology, aromatherapy and hydrotherapy that helps in the rejuvenation of mind, body and soul. Here is the list of top 10 most sought after spa resorts in India to watch out for –
Manaltheeram Ayurveda Beach Village, Kovalam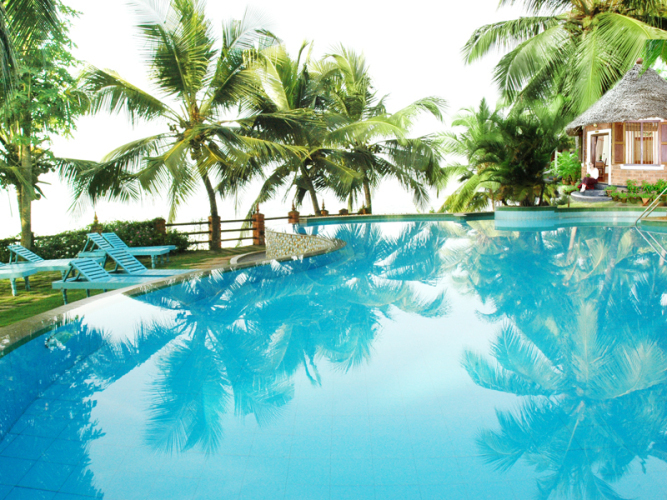 Manaltheeram Ayurveda Beach Village is an outstanding spa resort that offers unparallel natural beauty and a heavenly experience to all its guests. Situated at Thiruvananthapuram, this beach resort let your explore the holistic world of meditation and Ayurveda for regaining emotional, physical, spiritual and mental equilibrium. Countless therapies are offered that have proved very effective in treating severe conditions like paralysis, rheumatism, arthritis and more. There are 37 independent cottages that are designed traditionally and are fully equipped with modern amenities. The in-house restaurant serves delectable dishes from every cuisine and also serves 300 Ayurvedic dishes.
Also check out some of the most beautiful places to visit in Kerala.
Park Hyatt Goa Resort and Spa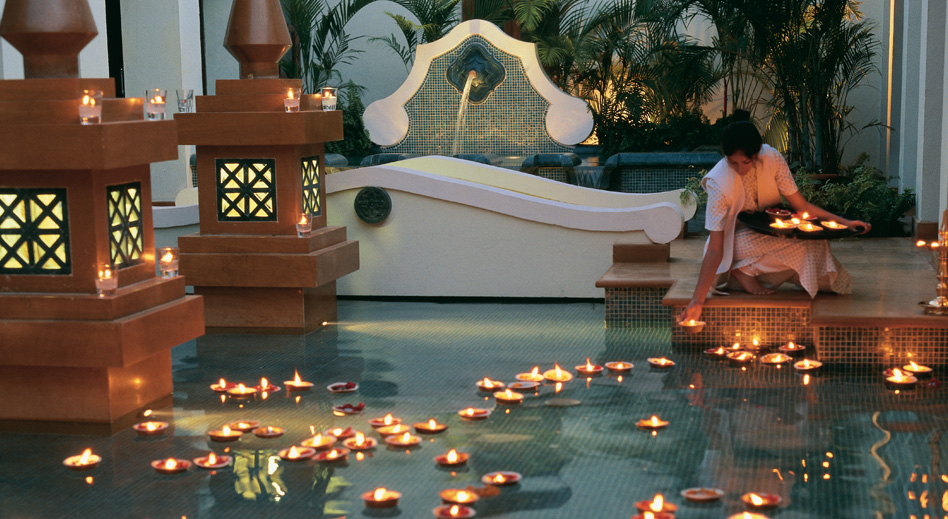 Park Hyatt Resort and Spa is an exceptional resort that is nestled along the gorgeous Arossim Beach. All the pousada-style suites and guestrooms are beautifully designed and offer a spa-inspired bathing experience. The resort is exclusively renowned for its Sereno Spa that houses one of the largest swimming pools in India. The guests can indulge in number of activities in their spare time such as Parasailing, jogging, Yoga Classes, volley ball and more. Casa Sarita and Palms is a signature Goan restaurant that serves countless sumptuous dishes on the beach.
The Leela Kempinski, Kovalam
The Leela Kempinski is renowned for its palatial accommodations, exquisite dining and seamless service. All the 22 rooms are extraordinarily designed and are categorized into superior rooms, club rooms, suites and pavilion rooms. The Leela is exclusively known for its famous Divya Spa that occupies 8000 square feet on the cliff top. Ayurveda treatments are the specialty of this spa and are performed by 20 therapists and 3 doctors. All the Ayurvedic massages provide a personal and unique experience having a wide range of treatments to choose from. The greenhouse of the spa provides for fresh medicinal plants that makes the whole experience all the more rejuvenating. A number of dining options are available that ranges from beachside dining options to indoor dining alternatives. Each and every restaurant serves delicious dishes to its guests.
Taj Exotica, Goa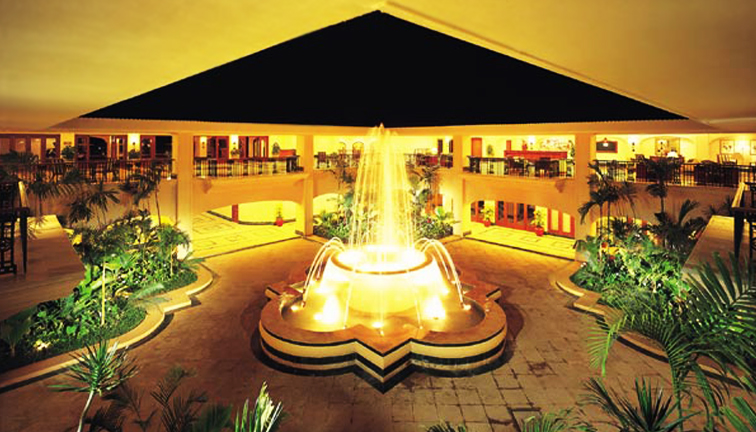 Taj Exotica is one of the most popular five star hotels of Goa and is spread over a huge area of 56 acres of lush green gardens. Taj Exotica is famous for its sun-drenched atrium, flower lined patios and wide shady corridors. This exclusive hotel is categorized into main hotel building having spacious two and four bedroom villas along with luxury and deluxe rooms. Jiva Spa is the most striking feature of this resort that offers a wide range of rejuvenation therapies such as time-honored Indian treatments, aromatherapy massages, body wraps and scrubs. There is no end to dining alternatives offered by Taj Exotica that also includes local Goan culinary delights.
Also check out exclusive Goa holiday packages.
Somatheeram Ayurvedic Beach Resort, Kovalam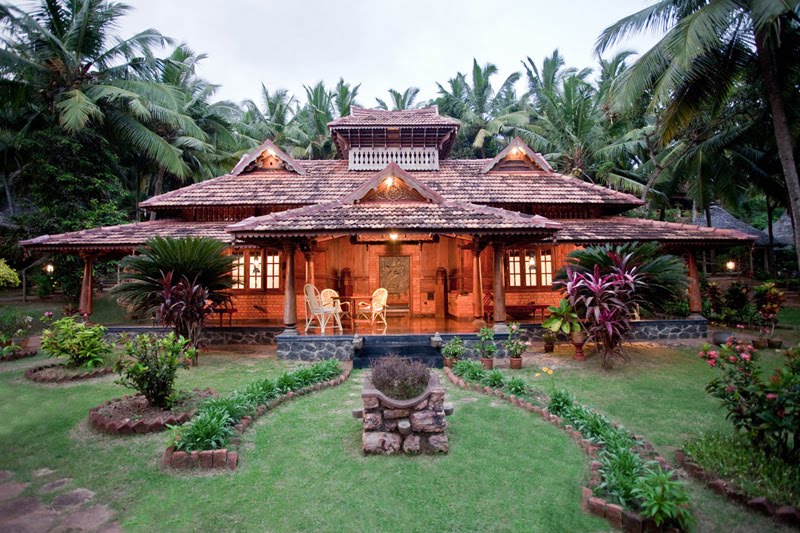 Somatheeram Ayurvedic Beach Resort is without any doubt the best Ayurveda resort in the world. The resort offers innumerable benefits of a 100 year old healing therapy that rejuvenates and relaxes the mind. The resort is spread over 15 acres of lush green landscape and houses a medicine manufacturing unit, 24 massage rooms, experienced professionals and 5 treatment rooms. The accommodation is provided in an eco-friendly environment in 50 independent cottages having vast stretches of greenery. The in-house restaurant of the resort serves time-honored recipes of Kerala in a typical traditional way along with a variety of dishes.
The Oberoi Amarvilas, Agra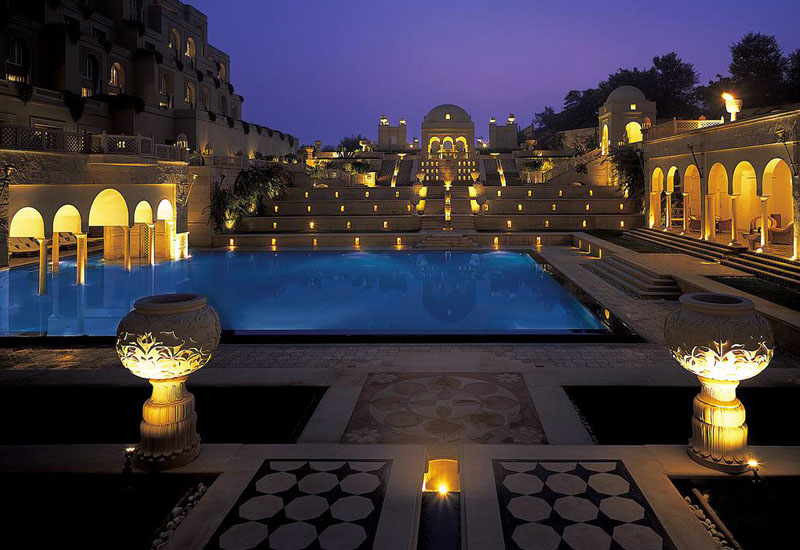 The Oberoi Amarvilas is the leading resort in the world and is just meters away from the epitome of love- Taj Mahal. Majority of rooms and suites of this resort offers a stunning view of the Taj Mahal that makes it ideal stay for many tourists. Mughal architecture, pavilions, terraced gardens, fountains and pools are the major highlights of the Oberoi Amarvilas.  Countless therapies are offered that are specifically designed for refreshing and replenishing the soul. All the therapies are inspired by ancient Indian tradition and are performed in well-appointed spa suites.
Majorda Beach Resort, Goa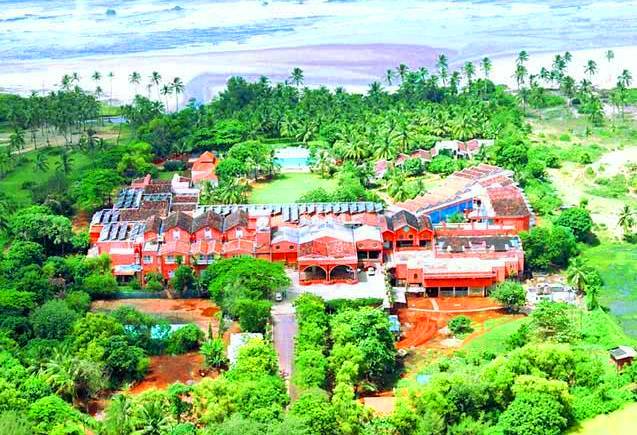 Majorda Beach Resort is famous for its state-of-the-art amenities and quality services. This resort is the first ever ISO certified resort in India and is spread over 22 acres of land having lush greenery and white sands. The special Kalari therapeutic massage is performed with the help of natural oils and herbal pastes. The resort also offers sauna, hydrotherapeutic Jacuzzi and steam facilities.  The 120 impressive rooms are just enough to captivate your senses. A plethora of dining options are available that serves vegetarian as well as non-vegetarian dishes.
Taj Green Cove Resort and Spa, Kovalam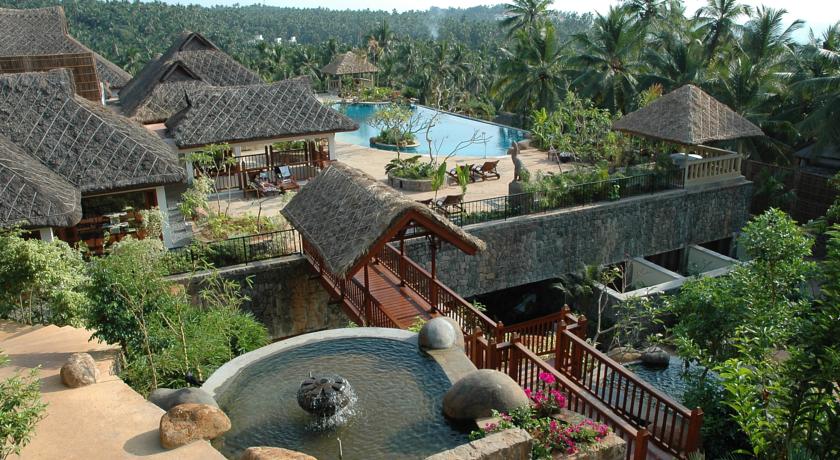 Taj Green Cove Resort and Spa is spread over 15 acres of land and is known for its impeccable services that makes this resort amongst the most visited resort in Kovalam.  The 59 well-appointed rooms are set in natural environs having carpeted grass and coconut groves. The Coffee Shop and Curries serves some of the best dining options that includes Italian, Indian and Mexican delights.
Sagara Beach resort, Kovalam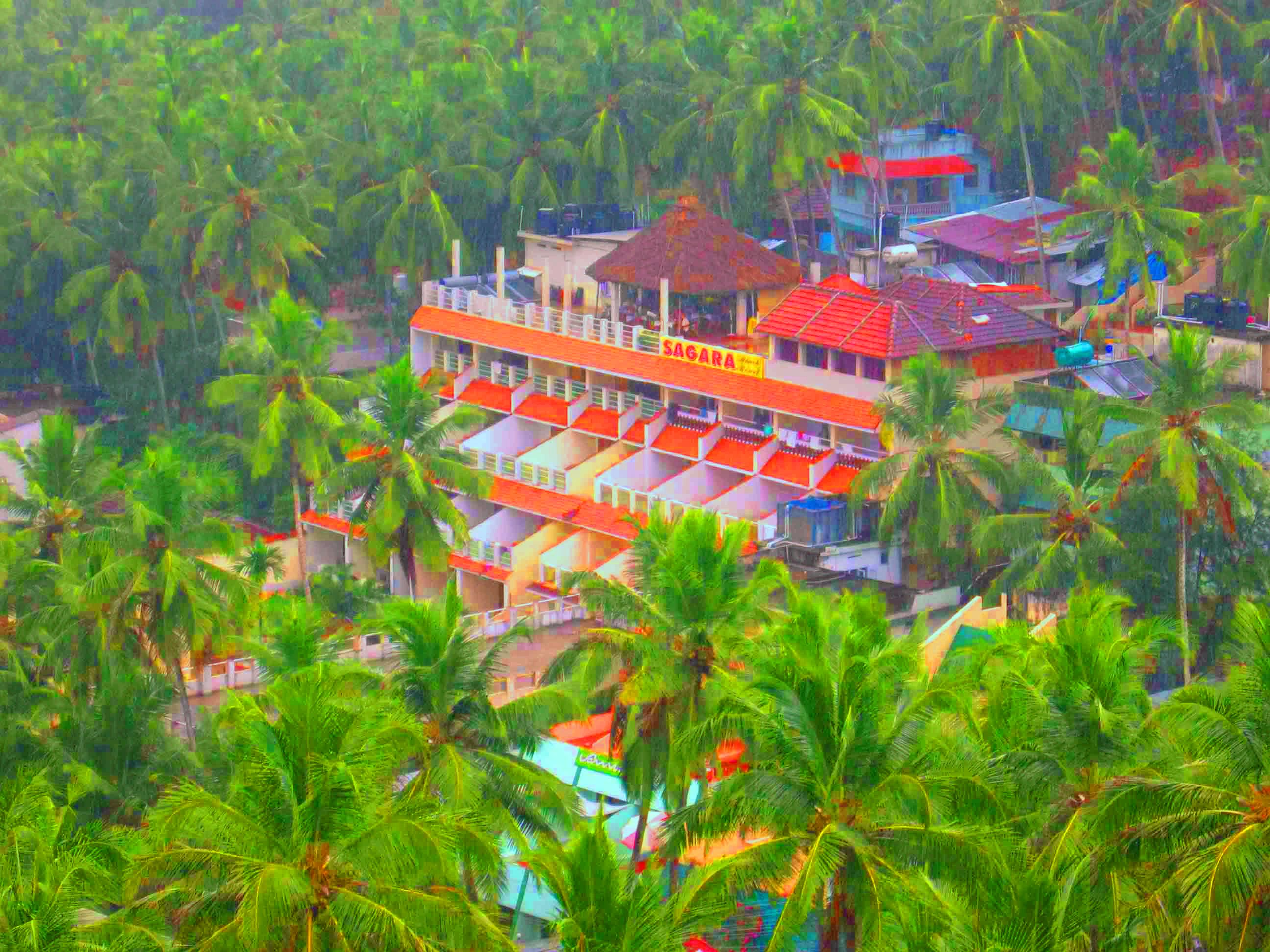 Sagara Beach Resort is located next to the Light House at the Southern end of Kovalam Beach. The resort has 92 well-appointed spacious rooms that are categorized into honeymoon suites, deluxe rooms and suites. The resort offers Ayurvedic massage treatments that are specifically used for eliminating diseases and are also used for rejuvenation purposes.  Special yoga sessions are also conducted by qualified Yoga teachers for relaxing mind, body and soul.
The Crown, Goa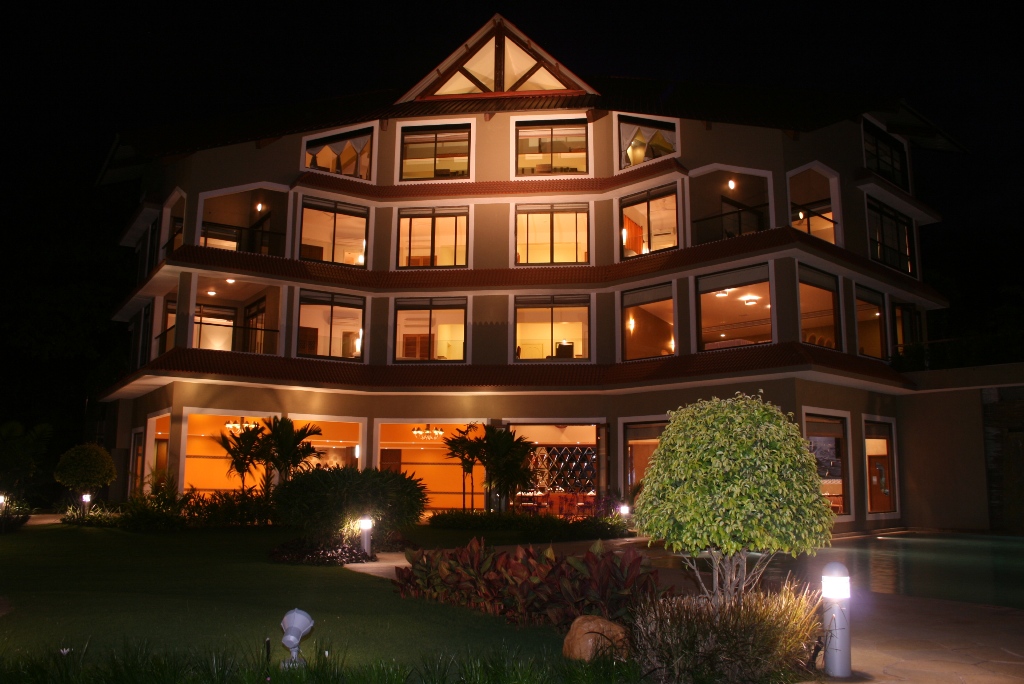 Located in one of the most popular destination in India, The Crown is primarily known for its splendid views of the Mandovi River. Churches, shopping areas, beaches and local facilities are easily accessible from here due to its strategic location. There are 43 well-appointed rooms that represent the true essence of medieval Portuguese culture. Aqua is the in-house restaurant of the Crown hotel that serves a wide range of delicious dishes from all the corners of the world. In a nutshell, the Crown caters to all the luxury needs of its guests.