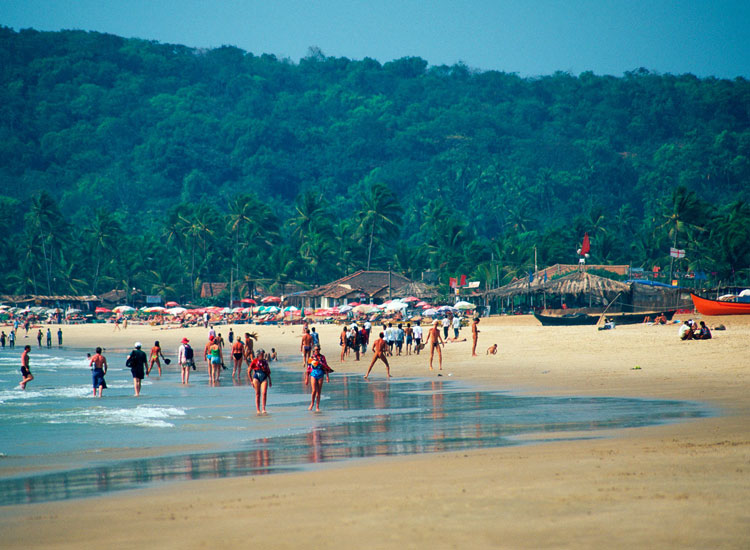 Next time you visit Goa, observe the people there. A certain laidback attitude defines their everyday life, while fun and relaxation lends them that lively outlook towards it. With its incredible beaches, culture and heritage, Goa offers a lot of scope for thrill and relaxation. It's one of those places where life is a celebration.
If you have been planning a visit to Goa, this blog is for you. Here, you will come across activities which promise to make your stay a memorable one. Have fun and relax with these things to do in Goa and know why it's one of the most loved places in India.
1. Dudhsagar Falls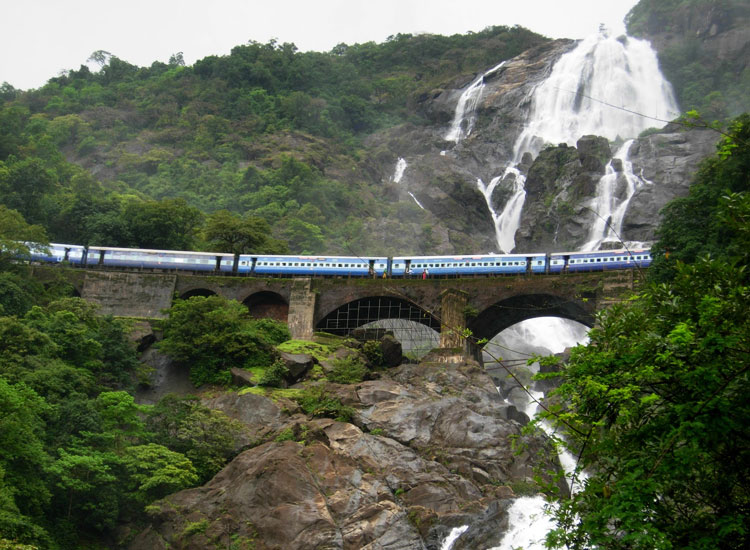 Dudhsagar Falls, located in the Sanguem Taluka of Goa, presents a spectacular sight, as the waters here fall from a height of 1,017ft. The name "Dudhsagar", which means "sea of milk", can be attributed to the white spray and foam which the waterfall creates as it cascades into the waters of the lake. The source of the falls is the River Mandovi, which, after having made its way through the Western Ghats, plummets over the highest peaks of the border of Goa and Karnataka. To reach the falls, one must trek about 1km to reach its base.
Also Read: Club Mahindra Resort Goa: Epitome of Fun and Leisure
2. Goa Beaches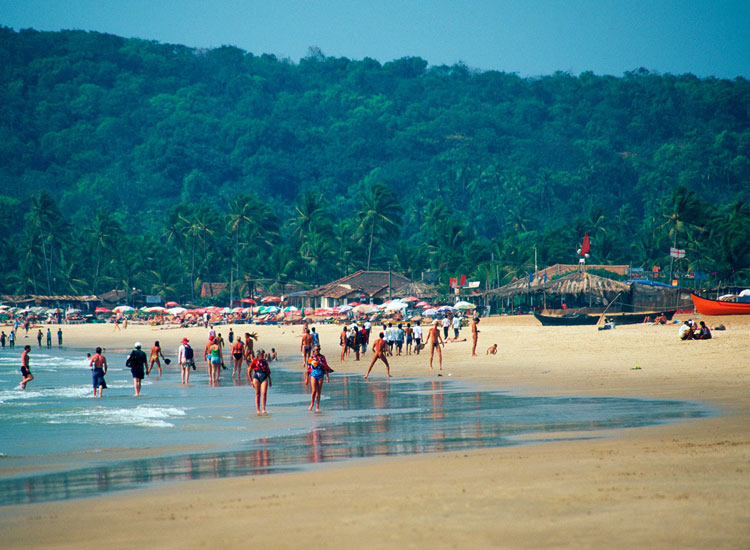 One of the best ways of having fun is visiting the best beaches in Goa. From sunbathing to enjoying water sports, the beaches here provide a lot of opportunities for fun and relaxation. Scattered across both North and South Goa, each of these beaches provide a unique experience. Some of the famous beaches in North Goa are Ashwem Beach, Calangute Beach, Baga, Vagator and Anjuna Beach.
Some of the famous beaches in South Goa are Galgibaba Beach, Bambolim Beach, Betul and Bogmalo Beach. If partying, enjoying street food and water sports is what you seek, head to the beaches of North Goa. However, those in South Goa are famous for being oasis of serenity, and perfect for spending a day simply relaxing.
Read Also: Taj Exotica Goa: your best bet in Goa luxury hotels
3. Churches of Old Goa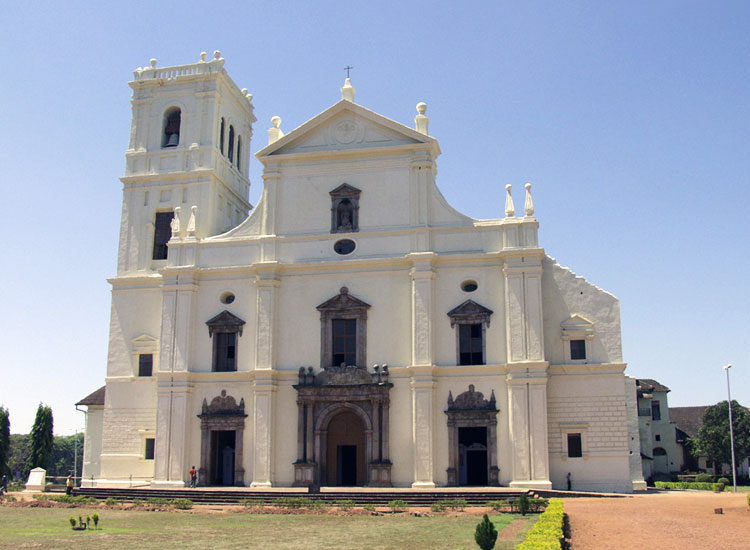 Goa is blessed with beautiful churches which possess a fascinating history, along with elegant architecture. Several of them are also UNESCO World Heritage Sites. The most famous of all churches, and also the most ancient, is the Church of Basilica of Bom Jesus. A UNESCO World Heritage Site, it's a repository of art, culture and history. Besides, it also houses the remains of St. Francis Xavier. The other famous churches are Se Cathedral, Church of Our Lady of Rosary, Reis Magos Church and Chapel of Our Lady of the Mount.
You may also read: Why Should The Sereno Spa at Park Hyatt Goa Resort Feature on Your Must-Visit List
4. Water Sports Activities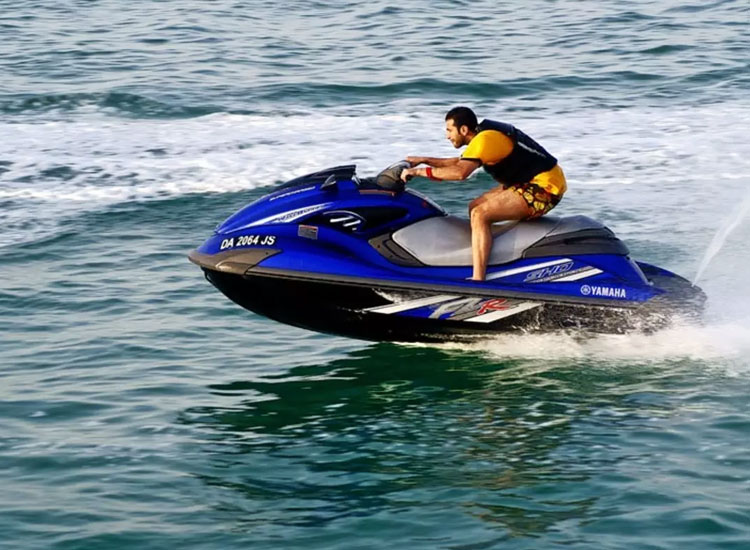 Trying out different water sports is one of the top things to do in Goa. With its beautiful beaches and the Arabian Sea ahead, it just doesn't get any better. There are a lot of options when it comes to water sports activities. One of them is parasailing, which is best enjoyed at Baga Beach. Water Scooter, where you ride the waves on a motorbike, can be enjoyed at Dona Paula jetty, Cidade de Goa, Majorda, and Candolim Beach. You can also battle the rapids of the Mahdei River. If wind surfing is what gets you going, then head to Dona Paula Bay for some action. A different kind of experience awaits visitors at water theme park named Froggyland Water World where one can enjoy a range of fun rides, along with several adventure sports.
Also Read: Goa with its Enamored Charm
5. Hot Air Ballooning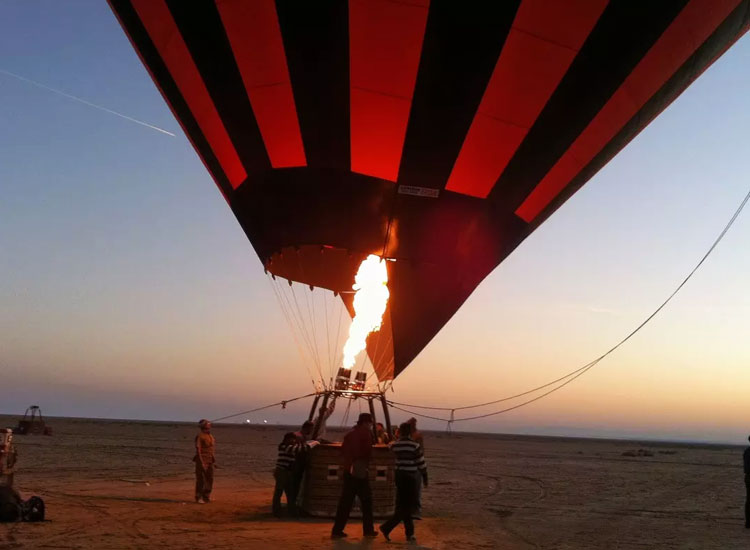 Nothing can be more exciting than a hot air balloon itself. Soaring up in the sky graciously while enjoying the spectacular view below. In Goa, indulging in this activity allows you to see the lush Goan countryside. Balloon rides are usually held in the mornings because the weather during this time is quite cool and pleasant, and the views offered are lovely. A unique experience with hot air ballooning in Goa is that the chance the guests have to inflate the balloon themselves. The 360° degree view from the top is simply astounding.
Also Read: Why should you flock to the Leela Goa this winter
6. Bondla Wildlife Sanctuary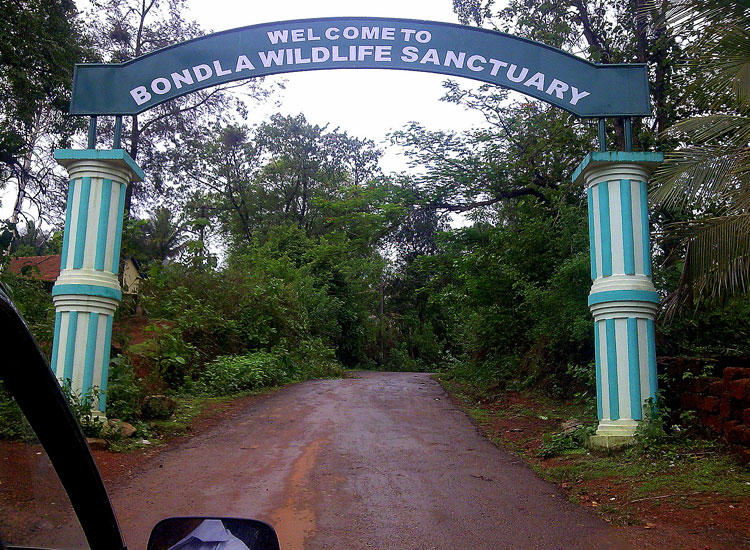 Bondla Wildlife Sanctuary, located in the Ponda Taluka of North Goa, is one of the smallest sanctuaries in North Goa. However, despite its small size (spread over just 8sq. km), it attracts a sizeable amount of tourists, mainly families and eco tourists. It hosts an interesting plethora of plant and animal life, including other attractions like a zoo, deer safari park, botanical gardens and Nature Interpretation Center.
Among the wildlife which you can witness here are Gaur – Goa's state animal, Sambhar Deer, wild boar, porcupine etc. The park is also home to a large number of birds, the most common amongst which are Ruby throated yellow bulbul, the common grey hornbill and golden backed woodpecker.
7. Spice Village Tour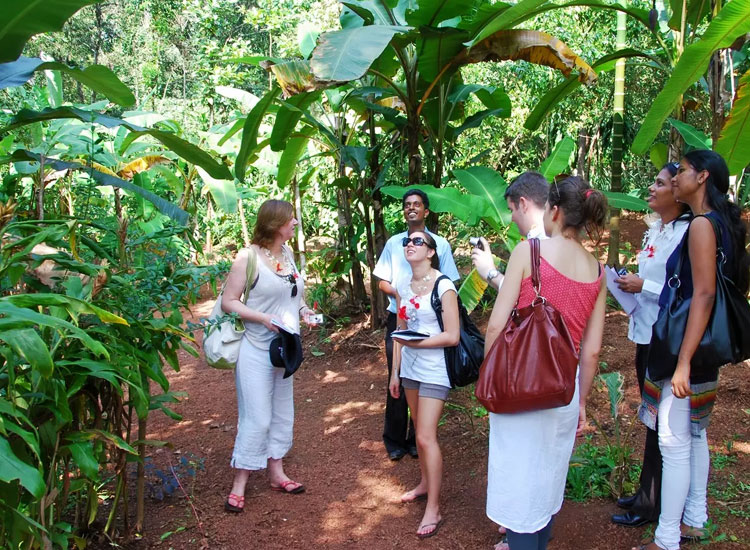 One of the must do activities in Goa is embarking on a spice village tour. On these unique tours, you will be acquainted with spice farming, the different variety of spice plants and the like. One of the places you can head to for a spice plantation tour is Savoi Plantations. Here, you are acquainted with the growth process of spices, coconuts, betel nuts and fruits.
Another option is the Tropical Spice Plantation, located in Keri in Ponda Taluka. Visitors are welcomed with herbal tea followed by a guided tour of the plantation, which is followed by a local meal served on a banana frond. Then there is the Pascoal Spice Village, a property surrounded by the Mandovi River. This area is home to a variety of spice plants and cash crops. A restaurant with an open-air party facility also caters to visitors, along with boating.
Also Read: The Leela Goa: Luxurious Stay at Affordable Rates
8. River Cruise
A river cruise is as thrilling as it gets. Enjoy a ride on the boat as it cuts its way through the beautiful waters of the Mandovi River, even as the pervading silence is interrupted by its rhythmic whirring. As the cruise sails down the river, one is treated to incredible performances by local boys and girls. The cruise then makes its way past the Panjim Riverfront to Miramar which offers beautiful views of the sunset. Along the way, you are also treated to other historical sights like the Adil Shah Palace, old colonial buildings on the promenade, the spread of the Mormugao port and mass of the Aguada Fort.
9. Enjoy at Night clubs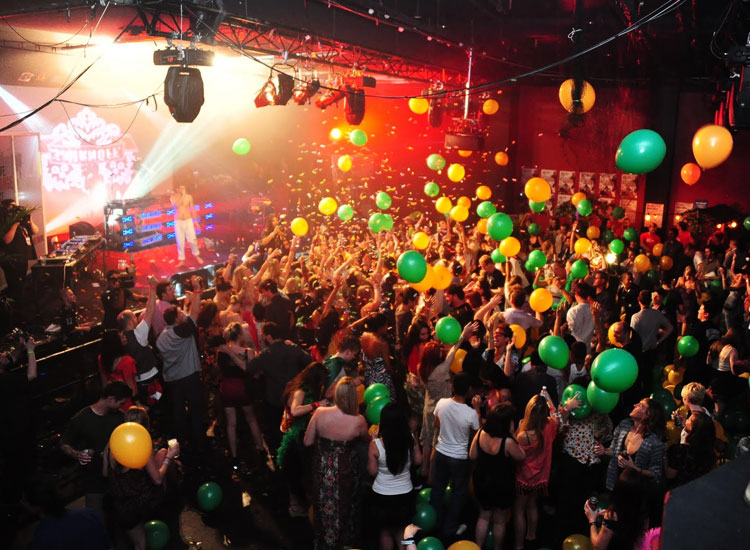 An electric vibe, rocking music to dance to and a refreshing cocktail in your hand, nowhere can one experience this better than the night clubs of Goa. The pubs, of course, are enigmatic to the core, where music and drinks make a perfect match. Goa is home to a number of happening nightclubs. One of these is LPK, also known as Love, Passion and Karma.  A beautifully sculpted indoor dance floor, a deck to catch your breath and an outstanding location, it's the ultimate destination for party lovers. Then there is Sin Q, which offers a combination of a Goa tavern, a poolside deck, lounge and a nightclub. The other equally famous and popular nightclubs in Goa are Leopard Valley, Cohiba and Club Cabana.
10. Shopping at markets
Another of the top things to do in Goa is go shopping. Shopping in Goa can be a wonderful and unique experience. From exciting handicrafts to rare souvenirs, one never knows what one may find in these markets. When it comes to handicrafts, the markets of Goa display an interesting variety of items, ranging from Goan lace, colorful masks, cotton bags, wooden toys and excellent shopping bags, among others.
A range of pottery and terracotta products, including brass metal ware can also be found here. A popular attraction here is the Flea Market at Anjuna which is held every Wednesday, and exhibits a range of items including beachwear, trinkets and handicrafts.
11. Delicious Goan cuisine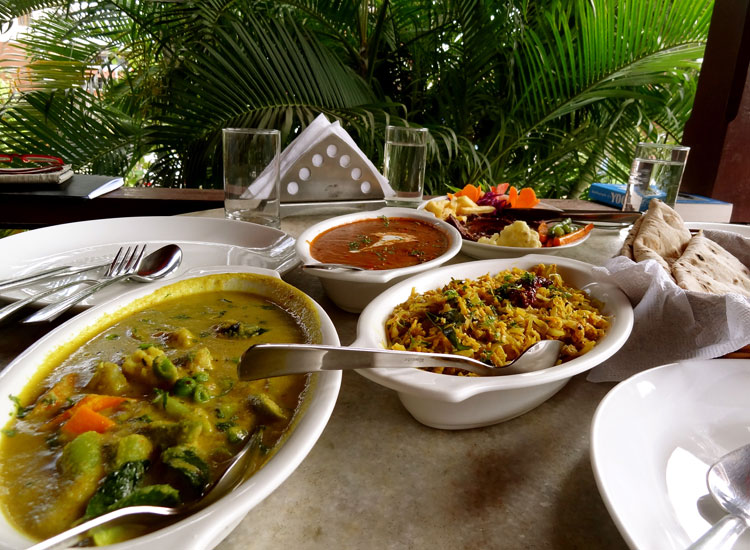 The history and heritage of Goa is also reflected in its cuisine. However, the main ingredients of Goan cuisine are seafood, coconut milk, rice and local spices. Go anywhere in the state though, and you will stumble upon the staple of all Goans – rice and fish curry. The favorite fish is Kingfish, while the other common fishes are pomfret, shark, tuna and mackerel.
One other delicacy which is traditionally Portuguese is Fish Recheado. Another meal which is the most memorable and sensational is Pork Vindaloo. When it comes to desserts, Goa is second to none. The bebinca is one such dessert, carefully layered to perfection. Another popular sweet dish is the Goan Nevri. Commonly known as "karanji", they are sweet small balls made of flour and stuffed with coconut, sugar, cardamom and almonds.
Also Read: You may also read: Goa Hotels- Stay Amidst World-Class Luxuries
12. Stay at a heritage hotel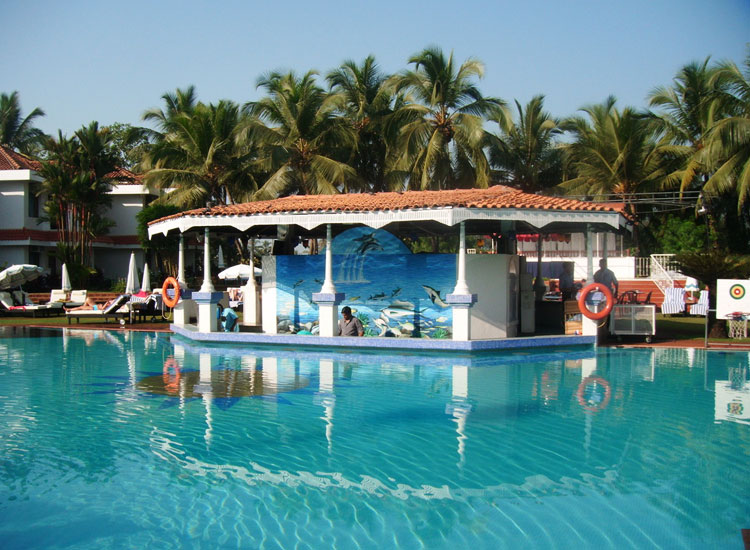 Goa holds a fascinating colonial past, and its imprints today are visible today in the form of various forts and other structures, many of which have been turned into heritage hotels. Booking your stay in one of the heritage hotels in Goa is a great way of discovering its rich past and heritage. Some of the most famous heritage hotels in Goa include Fort Tiracol Heritage Hotel, Siolim House, Cabana Dempo and Hotel Panjim Inn, besides several others.
[Find Some Amazing Goa Holiday Packages]
Related Posts:
Wonderful Places to Relax & Rejuvenate at Luxury Spa Resorts in Goa
Top 10 Best Luxury Hotels in Goa: For a Laidback Holiday in this Tiny Indian State