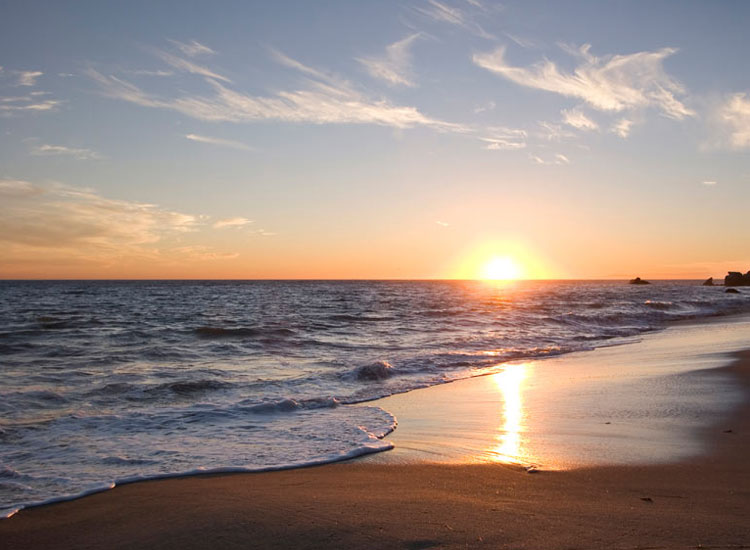 India, with its 7,517 km coastline, is home to a number of beaches that attract both tourists and locals the year round. While some are unique by way of their peculiar landscape, others endear themselves to visitors because of an entire array of water sports opportunities offered by them.
Either way, nothing is more alluring than spending a day at the beaches. The soothing wind caressing the face, the roar of waves echoing in the air and the sight of azure waters for miles on end, all of this creates a soothing effect on the mind. Thinking about heading to India's beaches? This blog brings you the most popular beach destinations in India.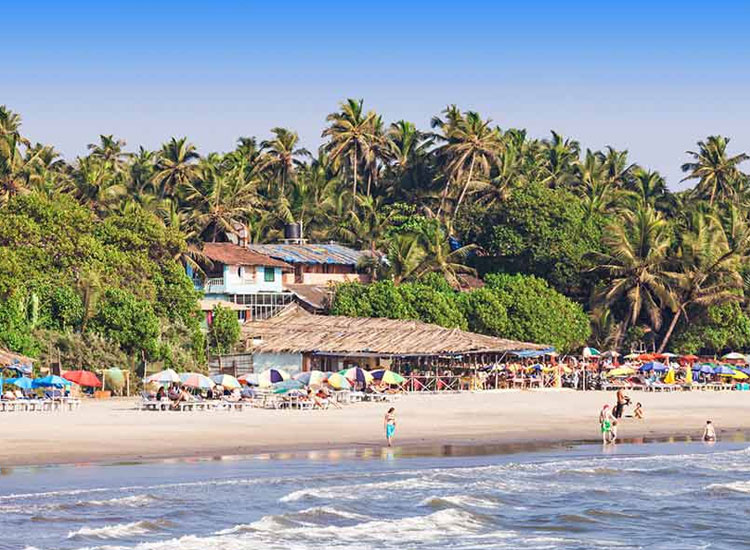 The first thought about Goa, conjures images about its beaches. The smallest state in geographical boundaries but power packed in delights, there are more than 50 beaches in Goa. Sunbathing, swimming, lying in a hammock with a cold beer in your hand, water sports or fabulous parties, the options are many.
Goan beaches are categorized as North Goa and South Goa beaches. While the northern beaches are known for tourist pleasures, the southern beaches are more relaxed. Calangute and Baga Beach, are two beaches visited by both domestic and international tourists the year round. While many shores are famous for parties and activities some are known for serenity. Choose a beach, according to your mood, there is always one suiting your needs in Goa.
Read about top 10 luxury hotels in Goa.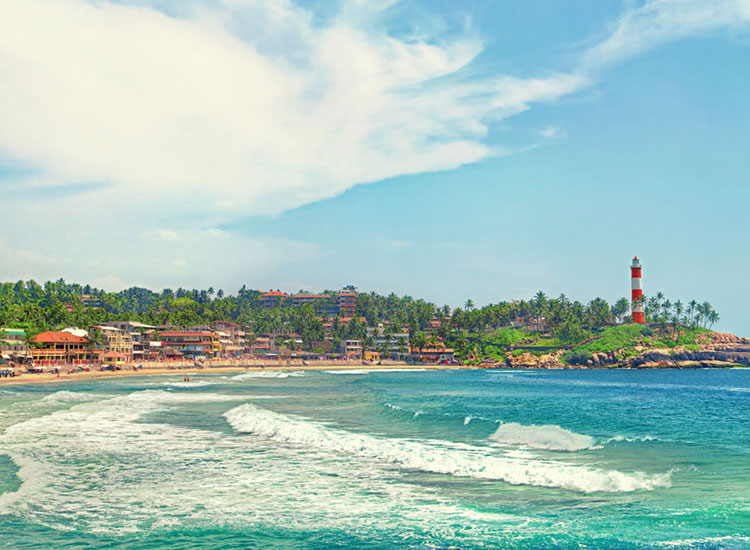 Kerala is home to several beautiful beaches, which are characterized as havens of tranquility. Kovalam, located in Thiruvananthapuram, the capital of Kerala and its largest city, is home to some of the most gorgeous beaches in India. Possessing a coastline worth 17km, its excellent beaches include Lighthouse Beach, Hawa Beach and Samudra Beach.
Besides these, Kerala also boasts a unique beach in the form of Muzhappilangad Beach, the only drive-in beach in all of Asia. Besides this, Alappuzha Beach, with its old lighthouse and a much preferred picnic spot, is another favorite gateway with both locals and tourists alike.
Also read about most beautiful places to visit in Kerala.
[Book Kerala Holiday Packages]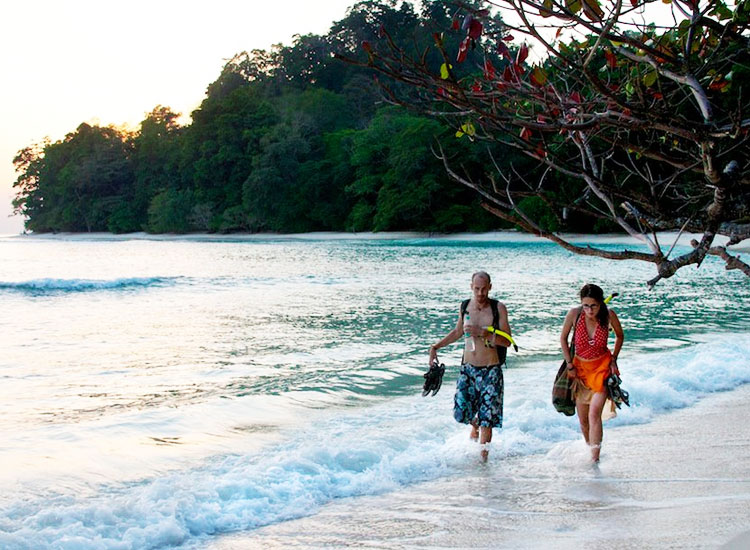 When it comes to the most popular beach destinations in India, Andaman Islands stands out from the rest. The glistening turquoise waters and smooth golden sands, along with the opportunities for various water sports ensure that they are frequented by tourists all throughout the year.
One of the best beaches to head to here is the Radhanagar Beach, situated on the Havelock Island. The fine white sand and pure blue waters endears it to one and all. Elephant Beach, another beach on the same island, wins the hearts of the tourists through its navy color waters, snorkeling and exotic marine biodiversity.
Plan your tour to Andaman with our customized holiday packages.
[Book Andaman Holiday Packages]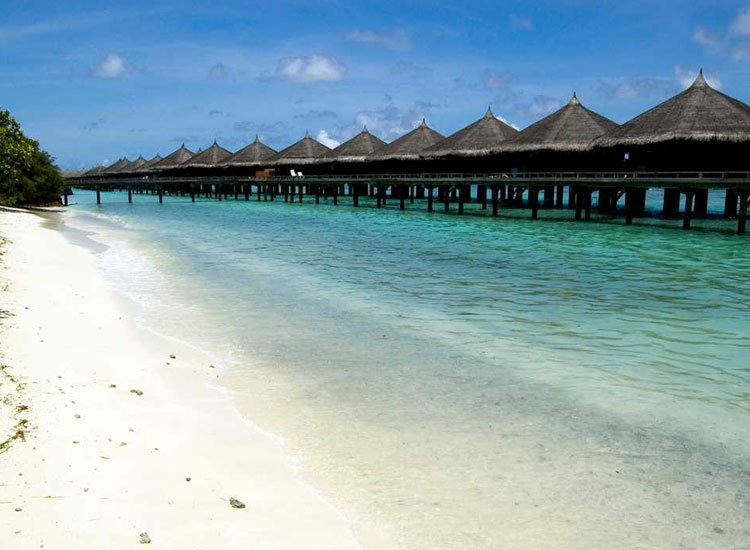 The widely scattered group of coral islands known as Lakshadweep consists of soft sandy beaches which are characterized by their windswept palm trees. Miles and miles of silvery sand with lush greenery serving as the background – this is the ultimate haven for beach lovers.
Out of the many beaches, Kavaratti Beach occupies a special spot. Here, one can relish the marine wildlife by riding on one of the glass bottom boats. Minicoy Beach, with its lighthouse, is another highly coveted tourist destination. Some of the other beaches worth visiting are Bangaram Beach and Kadmat Beach, with its lagoons, long sandy stretches and fascinating coral growth.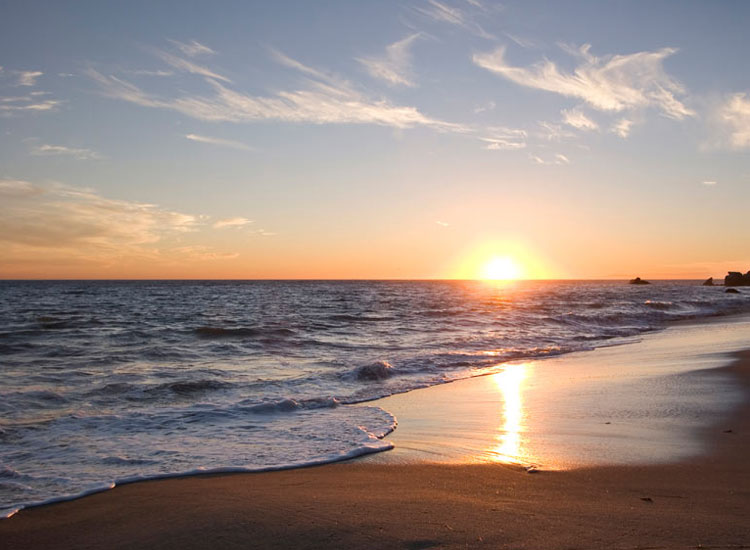 Odisha's beaches are noted for their blissful aura and relaxed surroundings. The beaches here are perfectly suited for those looking for adventure and fun, as well as those in search of pure bliss and complete tranquility.
One of such beaches is the Chandipur Beach, which is famous for being lined with casuarina trees and offering panoramic views during sunrise and sunset. Of course, one cannot visit Odisha and not visit the Puri Temple, which showcases fine sand arts and hosts the annual Puri Beach Festival. Aryapalli Beach, Balaramgadi Beach and Baliharachandi Beach, among others, are some of the other famous beaches worth visiting.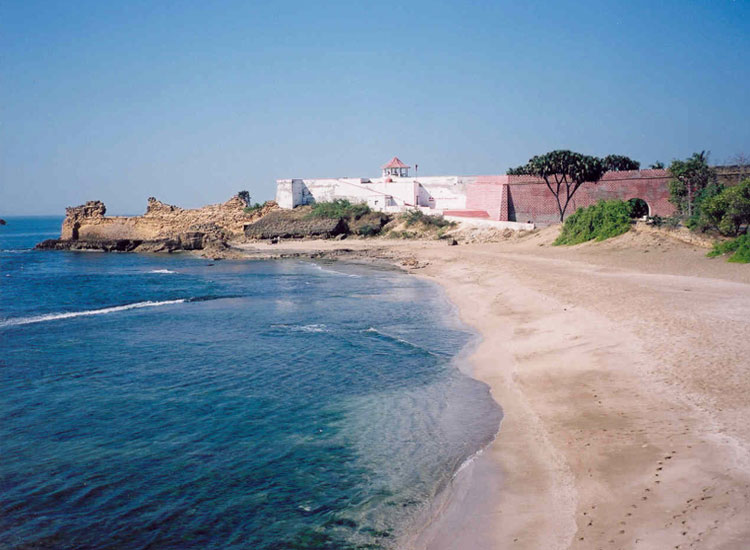 Daman & Diu is known for having some of the famous beaches in India. The beaches here are perfect for those looking to spend a day in complete relaxation, away from noise and chaos.
One of the most popular beaches of Daman is the Devka beach. Here, one can engage in a range of water sports like jet skiing, wind surfing, water skiing etc. An amusement park equipped with multi-colored fountains, a food court and a kids' corner lies adjacent to the beach. Diu too, has its shares of popular beachs like Nagoa beach, which is horse shaped and Ghogla Beach, which offers excellent opportunities for swimming.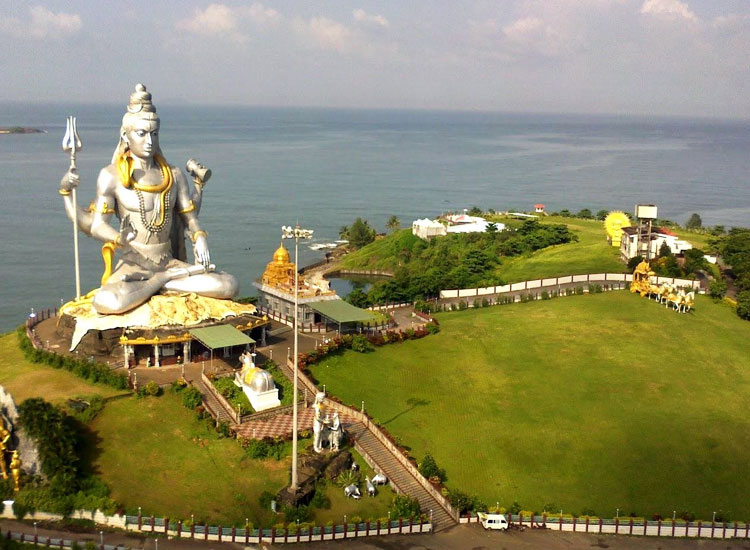 Karnataka, located in the southwestern part of India, possesses a 320km long coastline which is home to many incredible beaches. The beaches here are serene and attract visitors the year round, not just due to their serene beauty, but also due to the added attractions contained in them.
Kaup Beach, located about 12km south of Udupi, is one of the most populated and famous beaches of Karnataka. The main attractions here are the 100ft light house and a ruined fort. Kudle Beach in Gokarna is the best place to experience complete peace and quietude. Some of the other beaches worth visiting are Malpe Beach, Murudeshwar Beach, and Karwar Beach etc.
[Book your South India tour with IndianHoliday.co.uk]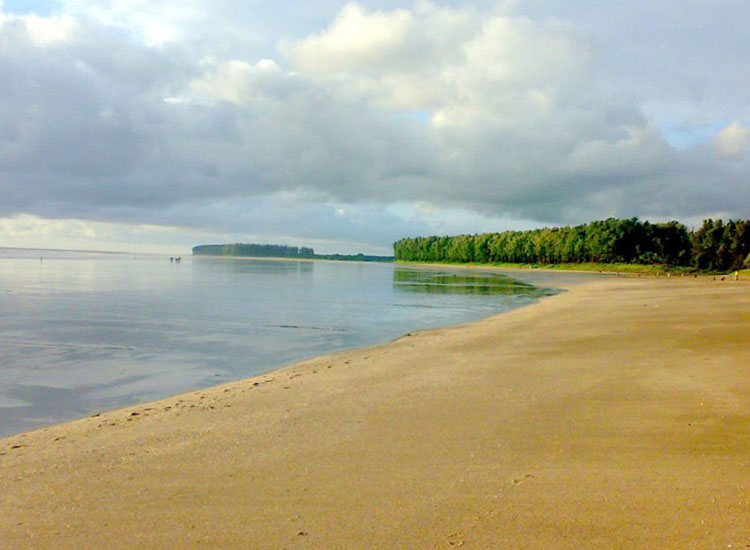 Flanked by Arabian Sea on the west, Maharashtra's beaches are renowned all over India. This enormous state, boasting a 700km long coastline, attracts tourists towards its beaches because not only do they offer ample scope for adventure and fun, but also provide delicious authentic sea food.
Sparkling white water, neatly lined rows of coconut and casuarina trees and serenity all around, all of these are found at Varsoli Beach. For catching a glimpse of dolphins, one should head to the Diveagar Beach. Ganpatipule Beach is another beach which offers scenic views of sunrise and sunset. Other beaches worth checking out are Kelva Beach, Alibag Beach etc.
[Plan your stay at 5 star luxury hotels in Mumbai.]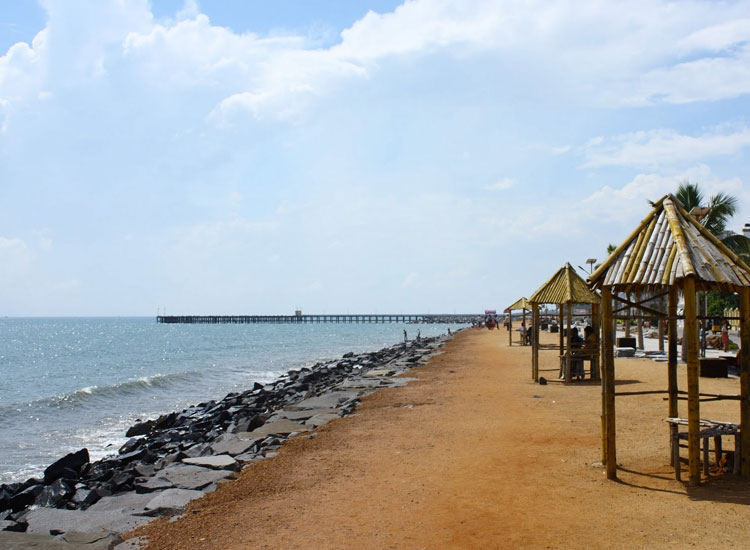 Any visitor to Pondicherry is enchanted by its natural beauty, culture, food etc. This beauty is also reflected in its beaches, which, besides showcasing its cultural heritage, provide excellent opportunities for relaxation, peace and enjoyment.
Karikal Beach, located in Karaikal City, is popular among friends and family. Decorated with food stalls and parking facilities, it's a great place to hang out. Promenade Beach, which is about 1.5 km long has historical significance, and is another gorgeous beach worth visiting. Some of the other beaches here are Mahe Beach, Serenity Beach and Auroville Beach.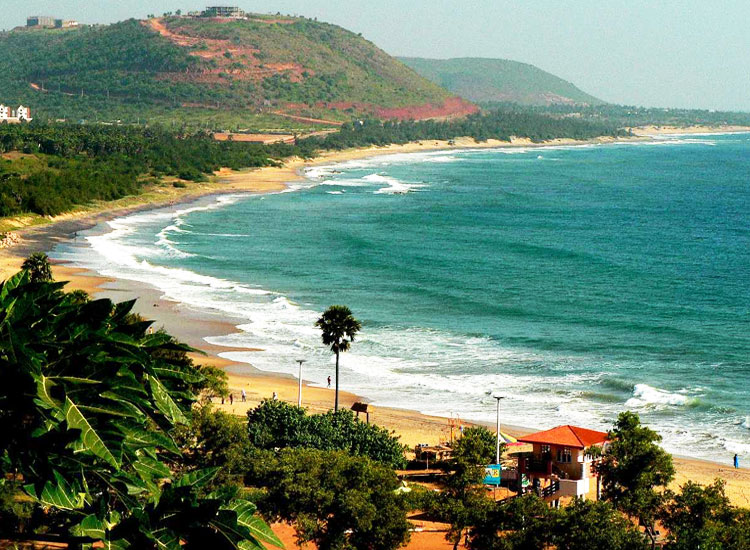 Vishakhapatnam, the second largest city of Andhra Pradesh, claims a pretty long shoreline. It is busy with beach activities throughout the year. The rolling greens and the occasional naval ship on the horizons makes the beaches here one of its kind.
The main beach is the lengthy Ramakrishna Beach, also known as the RK Beach. One can spot joggers going for their daily run in the mornings here. For picnics and hanging out, no beach is better than the Palm Beach. Yarada Beach and Rushikonda Beach are other famous beaches here. Mangamaripeta Beach is highly sought after for water sports and a hill which embraces an ancient Buddhist complex.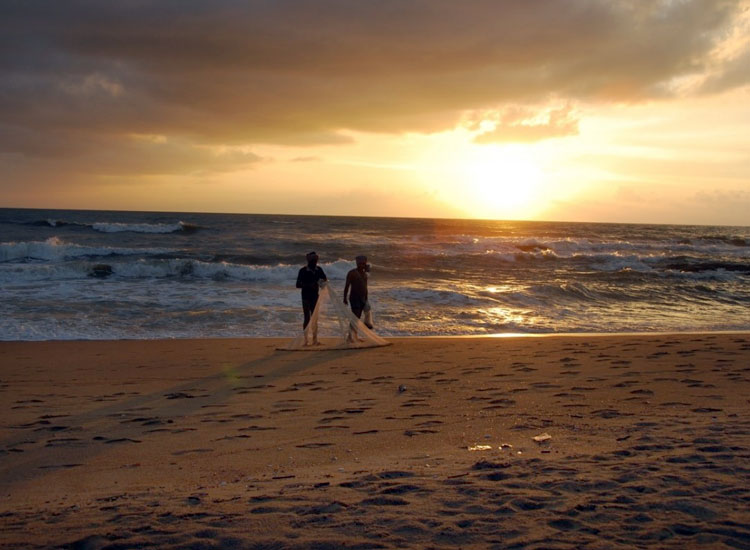 Tamil Nadu, with a coastline extending to 1076km, is one of the most popular beach destinations in India. While some beaches are popular for adventure, others are visited for the historic or religious significance attached to them.
Marina Beach is the pride of Tamil Nadu. The second largest beach in the world, it is lined with several eateries and offers a range of activities, one of which includes pony rides! To come across one of the cleanest beaches in India, visit the Eliot Beach. Besides, it's also home to several religious monuments like Velankanni Church, Ashta Lakshmi Temple and the Arupadai Veedu Temple. Some of the other beaches which are as beautiful and mesmerizing are Covelong Beach and Mamallapuram.
Plan your India tour with our exclusive holiday packages.