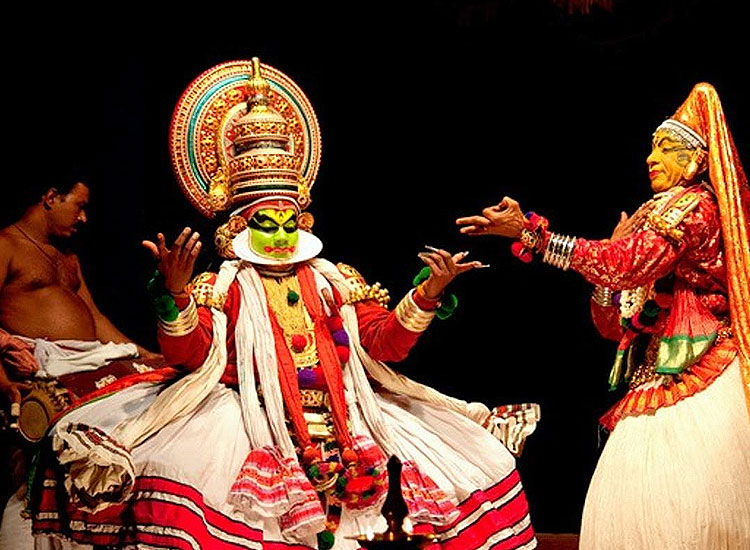 India is a blessed nation, which is known for offering various unforgettable experiences to its visitors. The diversity in its landscape, culture, religion, food, wildlife, art and everything else is matchless. It is no exaggeration if said that one lifetime is not enough for enjoying the offerings of this wonderful place. So, to make it easier for you, here is a list of 40 not to miss things to do in India:
Wildlife in National Parks

Take a thrilling experience at the Indian National Parks
India is a favorite haunt of wildlife enthusiasts. There are over 100 national parks in India, which are home to exotic, rare, and endemic wildlife species. The country has around one-third of the world's population of one-horned rhinoceroses.
Other animals that can be found here are Royal Bengal Tigers, Elephants, varieties of deer, Asiatic lions, Snow leopard, Indian leopard, Yaks, Striped hyenas, Nilgai, Nilgiri Tahr, Black buck, Indian Wild Ass, besides many more. Avifaunal wealth is equally enviable.
Read about Top 10 Wildlife Sanctuaries and National Park in India.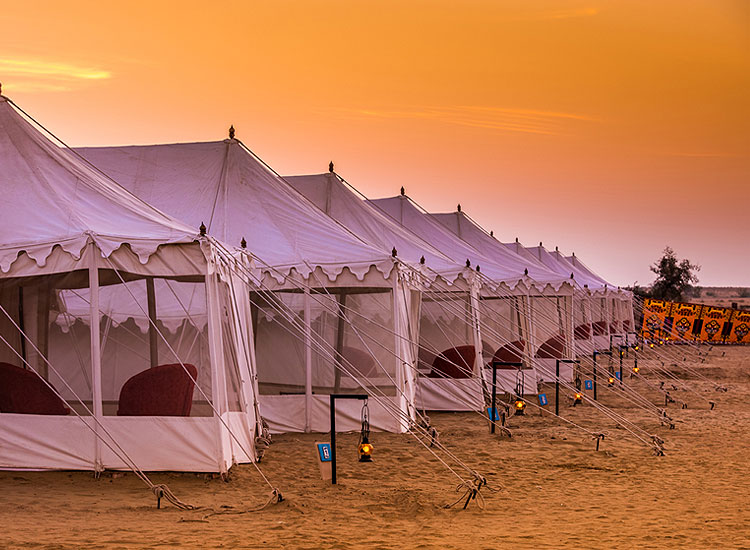 Jaisalmer is one of the best places to visit in India and camping here is one of the best things to do. The concept of Glamping or Glamorous Camping is quite popular here where the guests get a chance to enjoy a stay in luxury-laden camps or tents.
Create memories for a lifetime by enjoying cultural performances under the starlit sky, doing camel safari to explore the nearby villages, and savoring sumptuous delicacies around bonfire. The best time is September to March.
Read bout things to do in Rajasthan.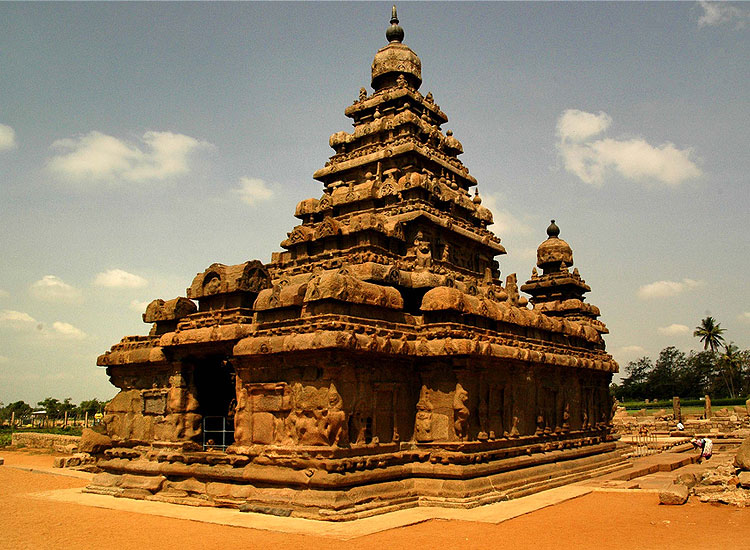 Constructed between 7th and 8th century, during the reign of Pallava Dynasty, the UNESCO World Heritage Site of Group of Monuments at Mahabalipuram lies on the Coromandel Coast of Bay of Bengal.
Shore temple, Arjuna's penance, Pancha Pandava Rathas, Dharamraja Mandapa here are a proof of the grandeur of Indian architecture. These structures do not only have religious and historical significance, but are also known for their elaborate carvings.
Also explore incredible historical sites adding to the heritage of incredible India.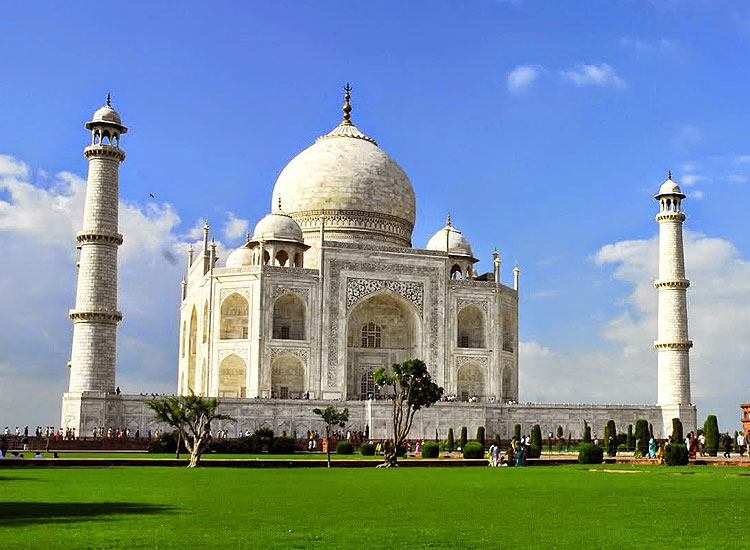 Words fall short when one wants to describe the beauty of Taj Mahal, an epitome of love. A UNESCO World Heritage Site and one of the 'Seven Wonders of the World', this is a white marble mausoleum, which was built by Mughal Emperor Shah Jahan, in the memory of his beloved wife Mumtaz Mahal.
The construction of the site took 22 years. Do not miss noticing the delicate jail work, use of precious and semi-precious stone, and the modern layout of the whole complex. One of the mosques here is still operational.
Khajuraho Group of Monuments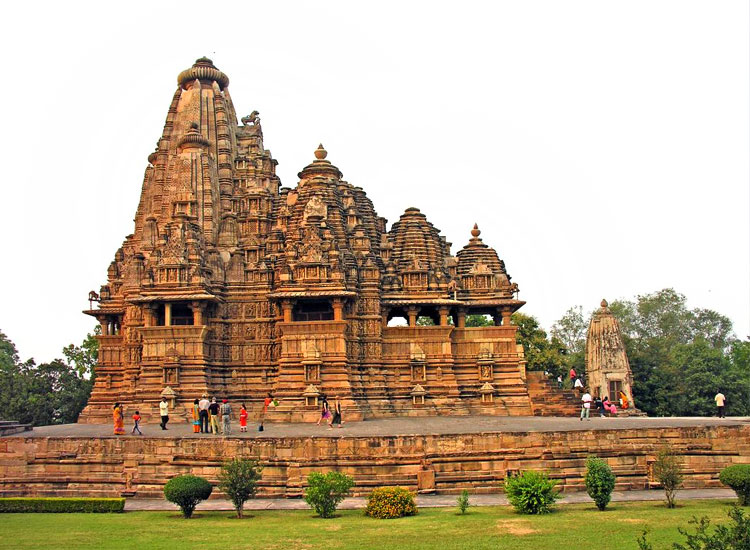 Constructed between 9th and early 11th century, Khajuraho Group of Monuments are listed among the UNESCO World Heritage Sites in India. The temple, divided into Eastern and Western Group, were built by the Chandela rulers. They are popular for promoting erotica through their exotic carvings comprising of humans, animals and mythical characters.
The finesse of architecture is worth admiring and is visited by travelers from all across the globe. The temples belong to Hindu and Jain religions wherein Kandariya Mahadev temple, Lakshmana Temple, Matangeshvara temple, and Vishwanath temple are the popular ones.
Chinese Fishing Nets at Fort Kochi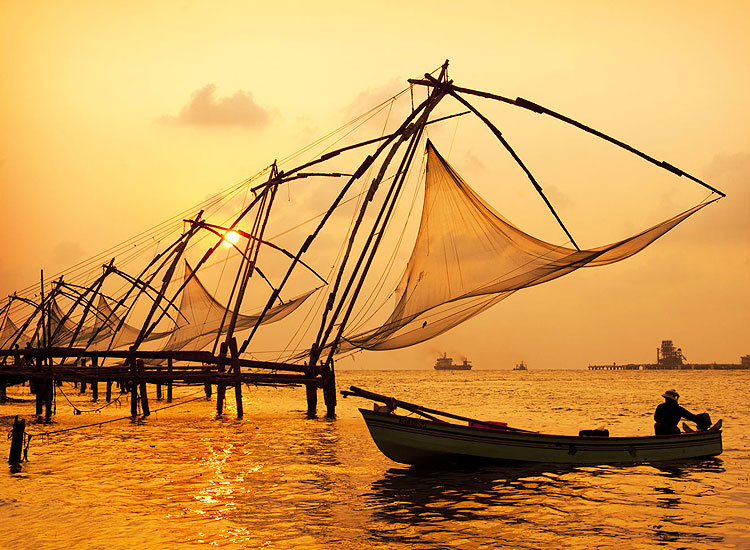 Locally called Chennavala, the Chinese fishing nets is one of the most popular attractions in Fort Kochi. Outside China, these fish catching nets can be seen in work only here. With 10 m height, this is a fixed land installation, which is set-up on horizontal bamboo sticks. These special nets are made from teak wood.
Every net is lowered in sea by 4 men for a fresh catch. This unique way of fish catching was introduced by Chinese explorer Zheng He. It was somewhere between 1350 AD and 1450 AD that the nets were first installed here. You can find them on the coast along Fort Kochi and Vypeen.
Explore 7 Most Beautiful Tourist Places to Visit in Kerala.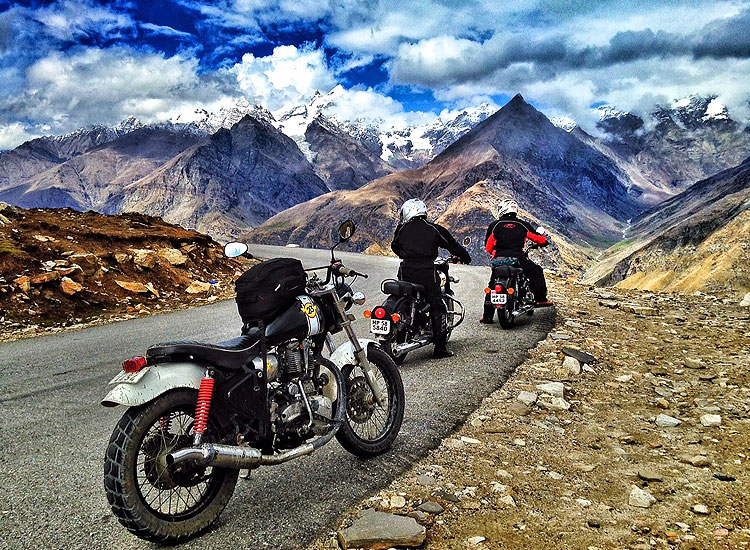 If bike riding is your passion and you like taking up challenges, then bike tour to Ladakh is just right for you. Rent a bike if you do not have one of your own, chalk out an itinerary, pack your stuff, complete all the necessary formalities, and get all set. Enjoy a ride on meandering roads, savor the peace, and admire the scenery.
Some of the other highlights include visits to monasteries, ride on high-altitude passes, relishing Ladakhi delicacies, exploring towns and villages, visiting glacier lakes, shopping for exotic stuff and much more.
Plan your tour to Ladakh with our exclusive packages.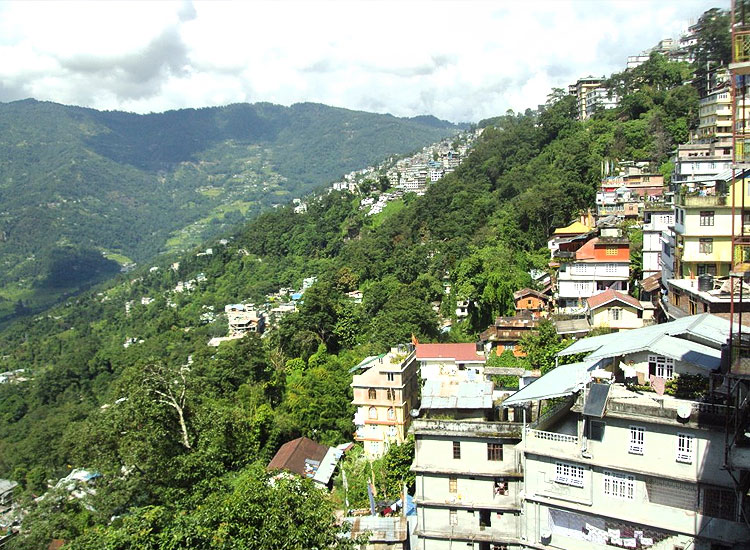 Hill stations of northeast India are known for offering memorable experiences. Blessed with abundant scenic beauty, amazing man-made wonders and peaceful ambiance, these hill stations are quite popular amid honeymooning couples and adventure seekers.
There is much to do and see including waterfalls, monasteries, rivers, breathtaking views, lip-smacking local cuisine, verdant mountains, mist-clad roads, bustling local bazaars, besides other delights. Gangtok, Shillong, Ziro, Pelling, Cherrapunji, Aizwal, Tawang, Bomdila, Kohima, Itanagar are some of the places that can be explored in this region.
Take a look at the most beautiful places in North East India.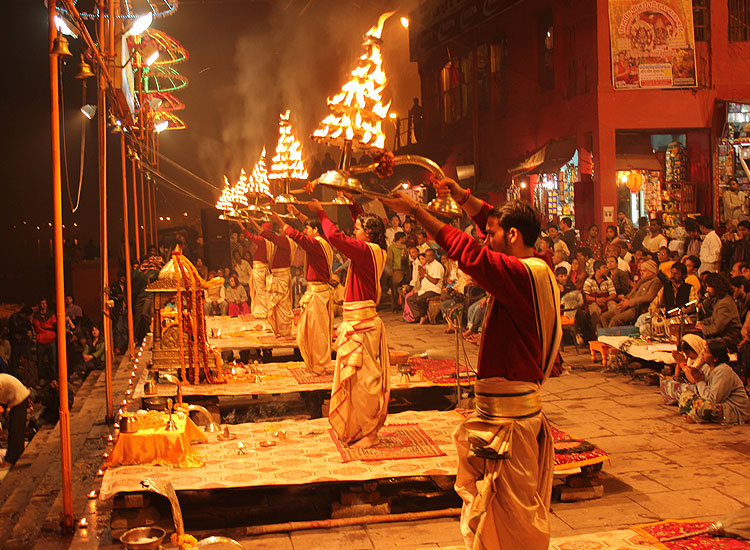 Attending Ganga arti in Varanasi truly is one of the most memorable experiences in a lifetime. The site of the shadow of wonderfully-lit multi-tiered brass lamps falling in the river waters is simply mesmerizing. The sounds of chants by the priests, drums, and devotional songs by Aarti singers raise goose bumps.
Do not miss out attending the prayer ceremony of the holy Ganges, which is organized every evening, without fail, on the river bank- Dashashwamedh Ghat. This ceremony of around 45 minutes is attended by nearly thousands of devotees and tourists.
Forts and Palaces of Jaipur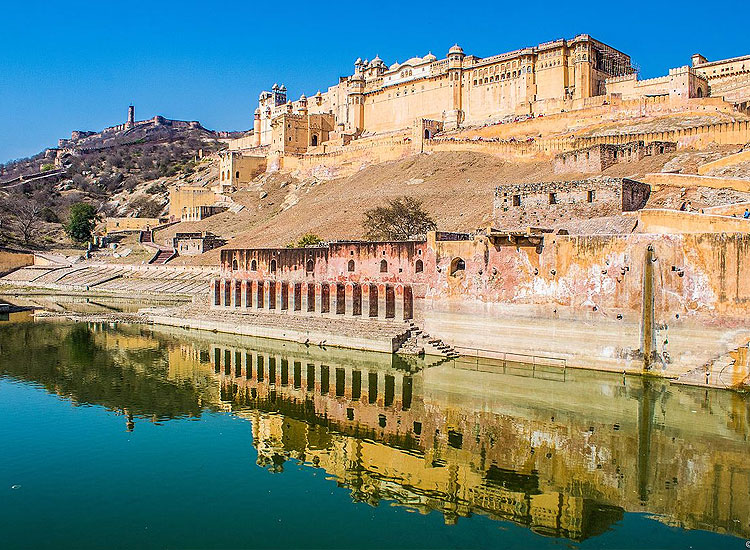 Jaipur is known to be one of the best holiday destinations in India. The royal forts and splendid palaces of this 'Pink City' must be explored because of their royal magnificence as well as stunning architecture. These fort and palace complexes were built by popular rulers during different eras, under their reign. Both the exteriors and interiors are equally impressive.
Amer Fort, Jaigarh Fort, Nahargarh fort, City Palace, Hawa Mahal, and Jal Mahal are some popular names in this category. Each historical site has an interesting tale to tell.
Also read about the best things to do India.
The Golden Temple City, Amritsar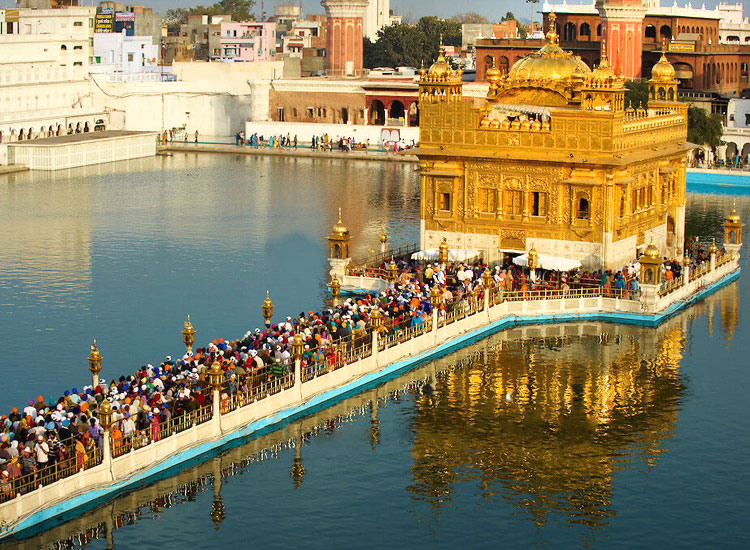 A visit to buzzing and hyperactive Amritsar city is always a delight for its visitors. Offering a plethora of sounds, smells and sights, this place is home to one of the most important sites of Sikhism, the humbling Golden Temple, also known as Harmandir Sahib. Jallianwala Bagh is another popular historical site, which is located close to this gurudwara.
Another thing that you must not miss is the lowering of the flags ceremony at the Wagah border. Food here is another highlight. Visitors can savor lip-smacking vegetarian as well as non-vegetarian delights.
A live performance by Indian classical dancers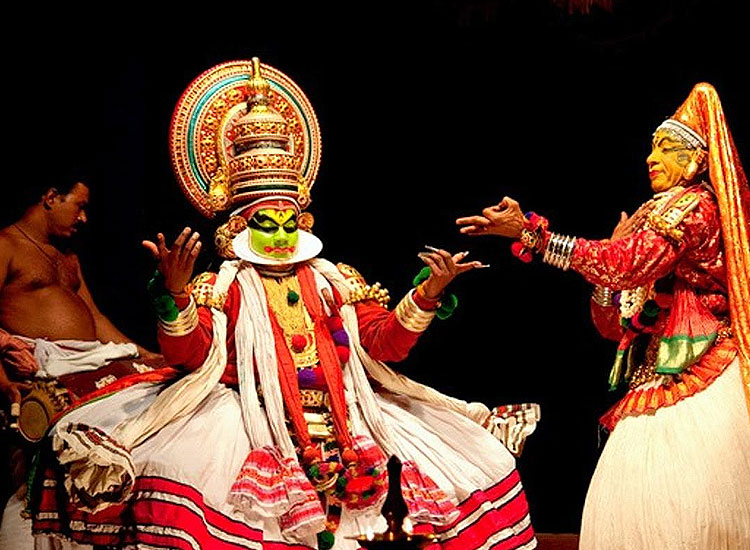 Classical dance forms of India are world-renowned for their charm and elegance. These dance forms are a reflection of the nation's age-old traditions and culture. Indian classical dances are not only a form of performing art but a way to connect with the almighty.
You can attend a live performance by Indian classical dancers, an experience that surely is going to leave you mesmerized. Bharatanatyam, Kathak, Kathakali, Kuchipudi, Manipuri, Odissi, Sattriya, Mohiniyattam, and Gaudiya Nritya are some of the popular dance forms of India.
Cultural Tours in India: Multiple Varieties to Explore.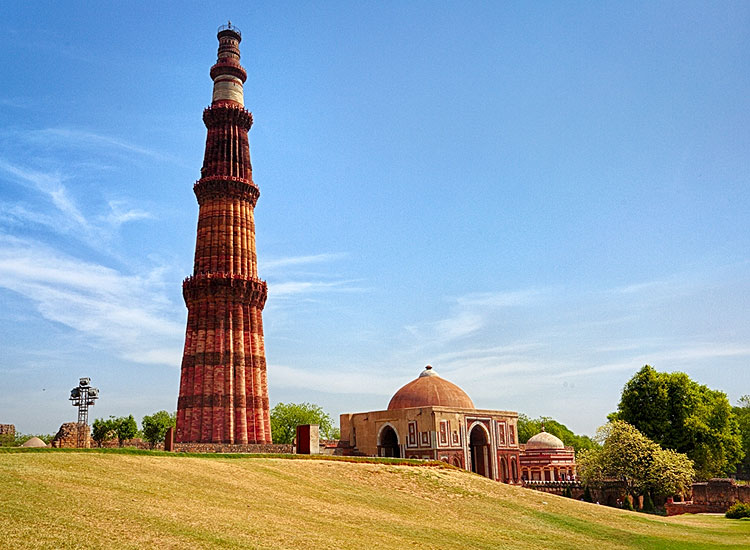 One of the most sought-after holiday tours in India, Golden Triangle tour is a mix of colorful traditions, stunning architectures, places of worship and history, lip-smacking food, busy bazaars and more. It offers you a chance to visit Delhi, Agra and Jaipur containing the best of sights and sounds in one vacation.
Starting from national capital Delhi, moving to the erstwhile Mughal capital of Agra, and concluding the tour in the Pink city of Rajasthan, Jaipur. Qutub Minar, the World Wonder of Raj Mahal, and Amer fort are some of the highlights of this tour.
Read a complete travel guide on Golden Triangle tour India.
Trekking in the Hills of Uttarakhand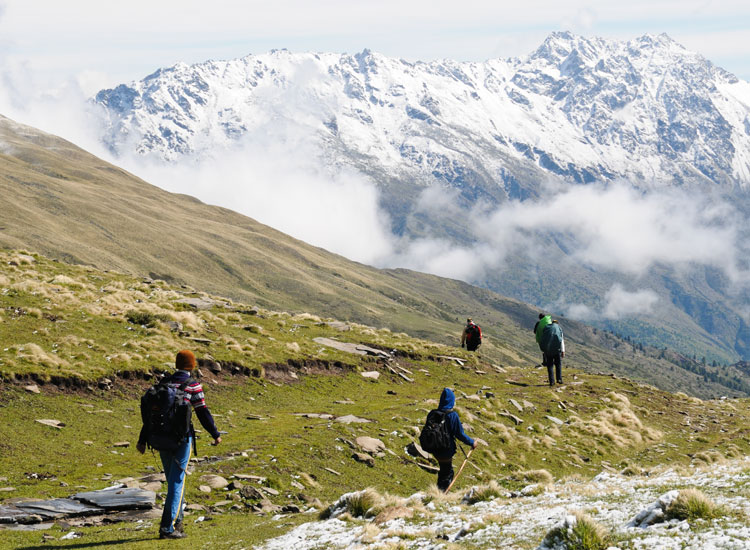 Given the epithet of 'the land of Gods', Uttarakhand state does not only boasts of mesmerizing scenery but also offers opportunities of trekking. Snuggled in the mighty Himalayas, the state has some of the most popular trekking routes in India, bringing-in trekkers from all across the world. The trekking trails vary from easy to difficult in the level of challenges.
Apart from scenery, there is visit to various lakes, waterfalls, towns, glaciers, temples and other attractions. Roopkund trek, Valley of Flowers Trek, Pindari Glacier Trek, Chopta- Chandrashila Trek, Panch Kedar Trek, Dodital Trek, and Nanda Devi Trek some of the popular trekking trails in Uttarakhand.
Also read 10 best routes for trekking in India.
Yoga sessions at Rishikesh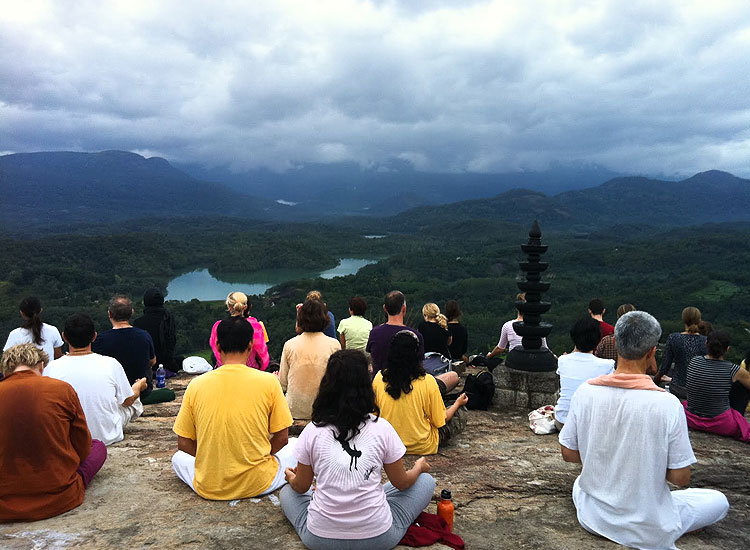 It is not for no reason that Rishikesh is famed as the 'Yoga Capital of the World'. This quaint holy town in Uttarakhand was catapulted to fame when the popular band Beatles visited the ashram of Maharishi Mahesh Yogi in February 1968 for yoga and meditation sessions. There are several popular ashrams in Rishikesh on the banks of the Ganges, which offer the visitors, simple stay, Yoga sessions, simple food, teaching them a satvik way of life.
It is a way to get rid of all physical, emotional and mental stress. Sivananda Yoga Ashram, Parmarth Niketan, Sanskriti Yogpeeth, Omkarananda Ganga Sadan, Swami Dayananda Ashram, Osho Ganga Dham Ashram are some of the popular ones.
Ayurveda Treatments at Kerala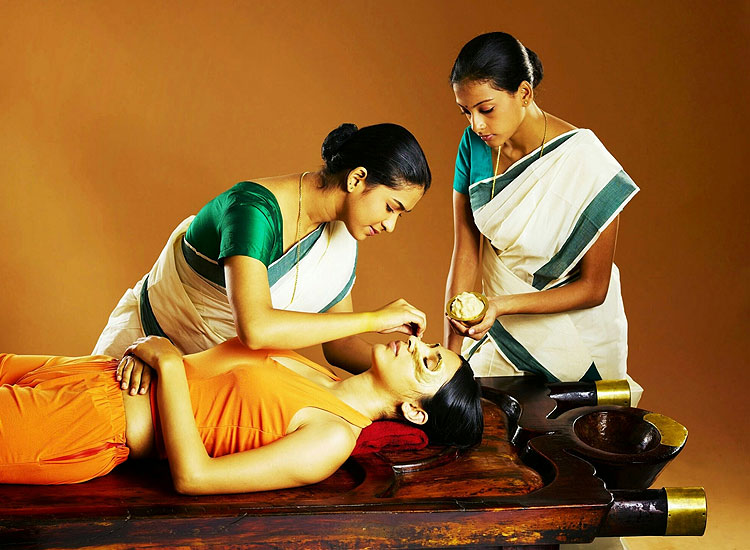 Originated in India over 5000 years ago, Ayurveda is a science of holistic healing and wholesome wellness, which is known to have no side effects. Ayurveda treatments in Kerala are the most-sought after wellness tours in India, booked by people from all across. It aims towards eradicating the root cause of any illness and brining an equilibrium amid all the senses.
Ayurveda is a way of life. It treats all kinds of mind and body ailments, through natural herbs and herbal combinations. Go for a relaxing massage and rejuvenating therapy.
Relax your body with Yoga and Ayurveda packages.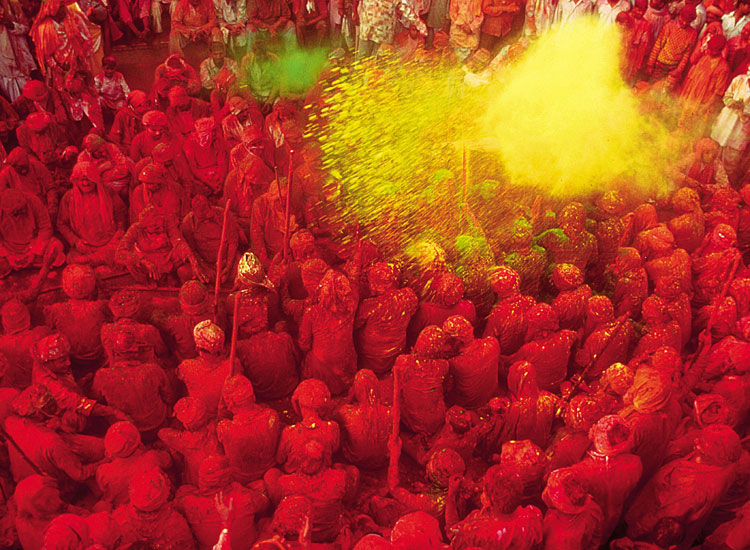 One of the most popular festivals in India, Holi is celebrated with huge fervor. Barsana town in Uttar Pradesh state is an interesting way of celebrating this festival, which is called Lath Mar Holi. During the colorful festivities, the women of this place beat men from Nandgaon using sticks, in a friendly banter.
While Barsana was the home of Goddess Radha, Nandgaon was the place where Lord Krishna lived. Attending holi in Barsana is going to be a memorable affair. Celebrations start around one week in advance.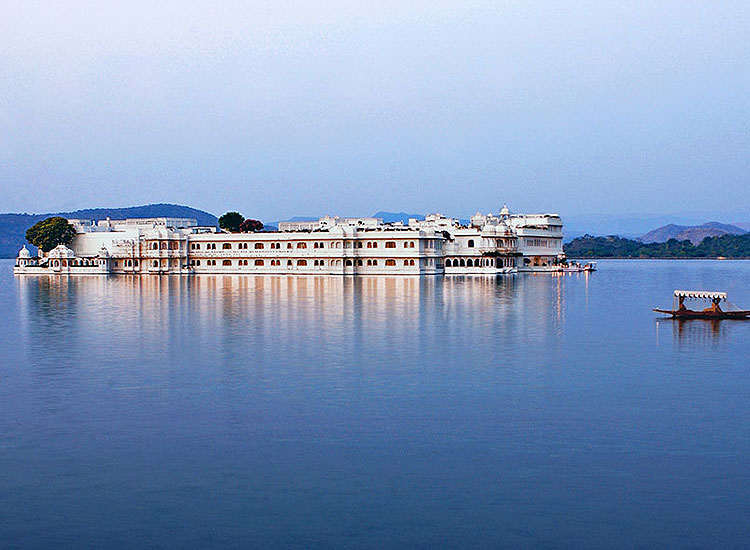 Famed for being one of the most 'romantic cities in India', Udaipur is dotted with havelis, temples, palaces and a number of lakes. The erstwhile capital of Mewar Kingdom, the city has a lot on offering. Do not miss out on enjoying a boat safari in Lake Pichola during sunset. Feel the fresh air at Fateh Sagar Lake, Dhebar Lake, and Udaisagar Lake.
Other structural delights that must be visited are City Palace, Monsoon Palace, Jag Mandir Palace, Jagdish temple, Saheliyon-ki-Bari, Bagore-ki-haveli etc. Fetch wonderful handicraft items at Shilpgram.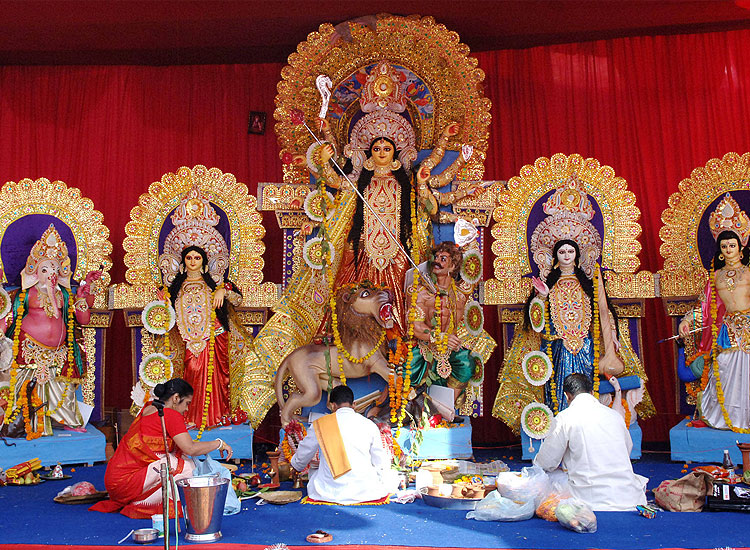 The most popular festival of Kolkata, Durga Puja brings out the best in Bengalis. The preparation of this highly-revered puja, dedicated to Goddess Shakti, starts around 2 months in advance. Craftsmen (sculptors) or Kumar at Kuramtuli and Banamali Sarkar Street start making the life-size idols of the goddess from August month. Palatial Pandals are beautifully decorated and carry the idols of Goddess along with other deities.
This basically is a 5-day celebration where Bengalis celebrate home-coming of their Goddess. Ladies adorn themselves in Lal-par sari and the men wear Dhoti Kurta. There are prayers, food, Dhunochi dance on Dhak (drum beats) and shenai. Go for pandal-hopping.
Take a sneak-peek about the capital city Kolkata.
Explore Spiti Valley, Himachal Pradesh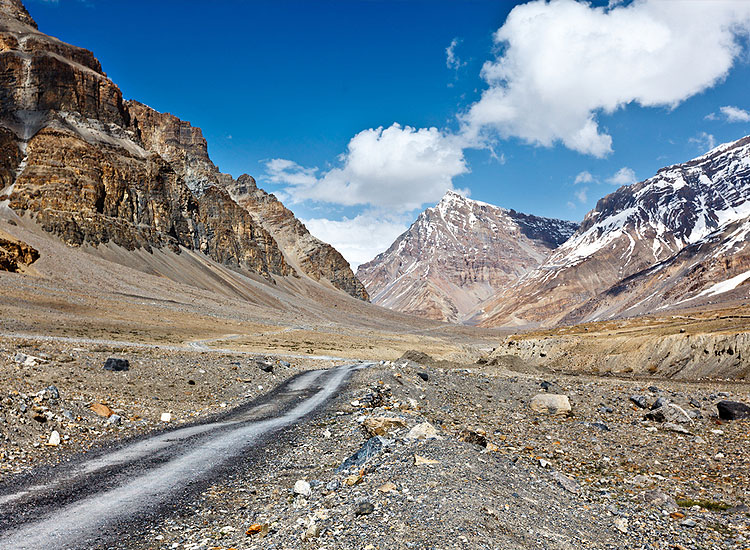 Spiti Valley is a cold desert mountain valley positioned on high-altitudes in the Himalayas in the Himachal Pradesh state. To be visited from late May to late September, the valley is a delight for adventure enthusiasts and those who like to travel on the 'lesser-known paths'.  Opt for homestay as accommodation and savor the local delicacies prepared by the lady of the house. Do not forget to carry enough cash with you as there is just one ATM in Kaza, which works occasionally.
Spiti valley is popular for camping, hiking trails, and biking tours. As the attractions are on high-altitude, you need to be physically fit. You can opt for wildlife safari at Pin Valley National Park to spot snow leopard, blue sheep, ibex, wolf etc. Kunzum Pass, Key Monastery, Chandratal lake, Tabo Monastery, Dhankar Monastery, Suraj Tal, Dhankar Lake, Ki-Kibber villages are a must-visit.
Read about best road trips in India that you must take once in your lifetime.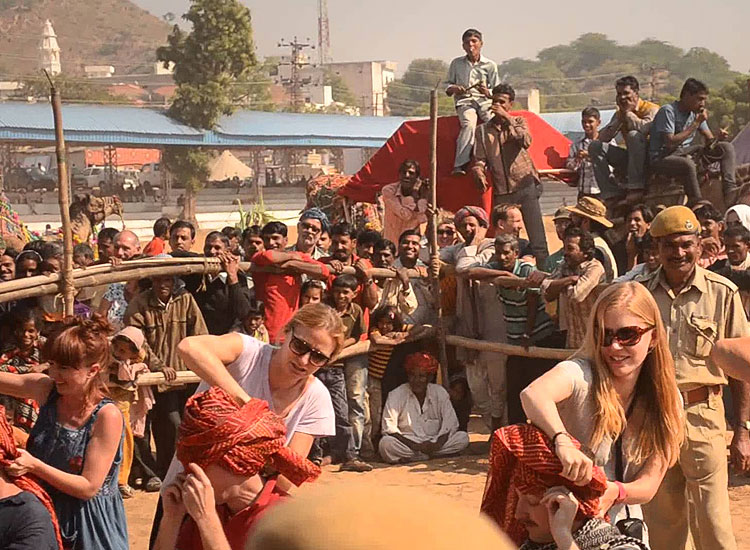 One of the most famous fairs in Rajasthan, the Pushkar Mela at Pushkar is celebrated every year on the holy Kartik Purnima, which is the starting of the winter season. The desert landscape of the Thar is filled with music, dance, food, competitions and other colorful festivities. It is mainly a camel fair where the camels are beautifully decorated for a Camel Beauty Contest, including trading, races and dance competitions. The fair is attended by locals, tourists, traders, and holy gurus.
It is also believed that taking a dip in the holy waters of Lake Pushkar, at this time, to wash away all your sins. Pushar Fair turns the quaint Pushkar town into a lively destination. Some of the other delights of the fair are magicians, various rides, dancers, musicians, acrobats, snake charmers, and food stalls. Another highlight is the mustache competition. A ride in hot air balloon is also offered.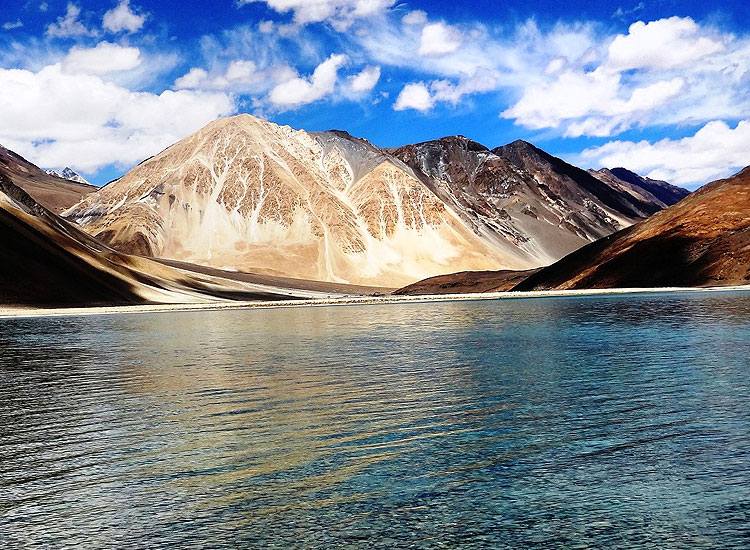 Best visited between May and September, Pangong Lake or Pangong Tso lies on the Indo-China border, at a height of 4350 m above the sea level. One of the largest salt water lakes in Asia, spread in around 100 km, its one-third portion is in eastern Ladakh on the Changtang plateau, and two-third of it is in Tibet (Chinese territory). In the winter season, ice skating festival is also organized here.
The snow-clad brown and green mountains in the background of the Lake look stunning. The water appears to be changing color with the movement of sun. You can also enjoy camping here. Camping on the banks of the Lake is another popular activity here. To reach here, one has to drive on Chang La, and as this area is under the control of deputy commissioner of Leh, an inner line permit is necessary.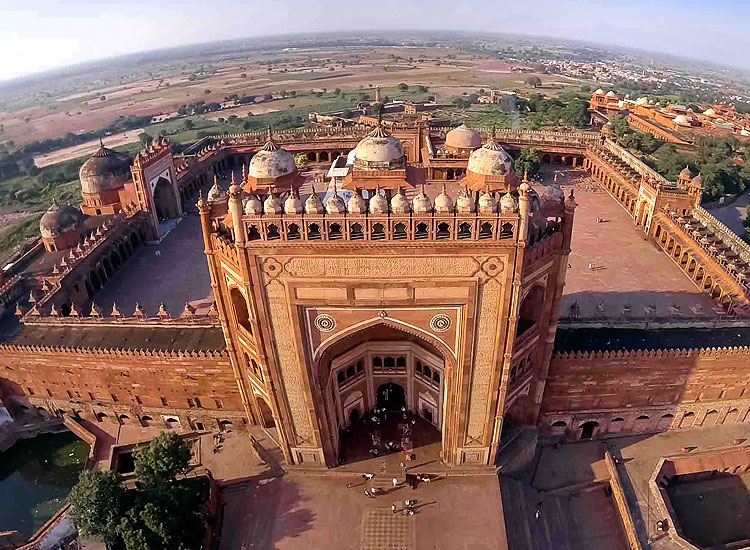 A UNESCO World Site, Fatehpur Sikri was founded by Mughal Emperor Akbar as his capital city in the 16th century and dedicated it to the Sufi saint Shaikh Salim Chishti. However, due to shortage of water, it was abandoned after a few years. Today, it is one of the most popular historical sites in India. Around 40 km westwards of Agra, this red sandstone fortified city was his capital between 1572 and 1585.
Today, Fatehpur Sikri is a ghost town but worth a visit. Jodhabai Palace (Mariam-uz-Zamani Palace), Buland Darwaza, Diwan-I-Khas, Diwan-I-Am, Tomb of Sheikh Salim Chisti, Jama Masjid, Panch Mahal, Hiran Minar, and Anup Talao are some of the popular structures that one can explore during the visit.
Also read about incredible historical sites in India.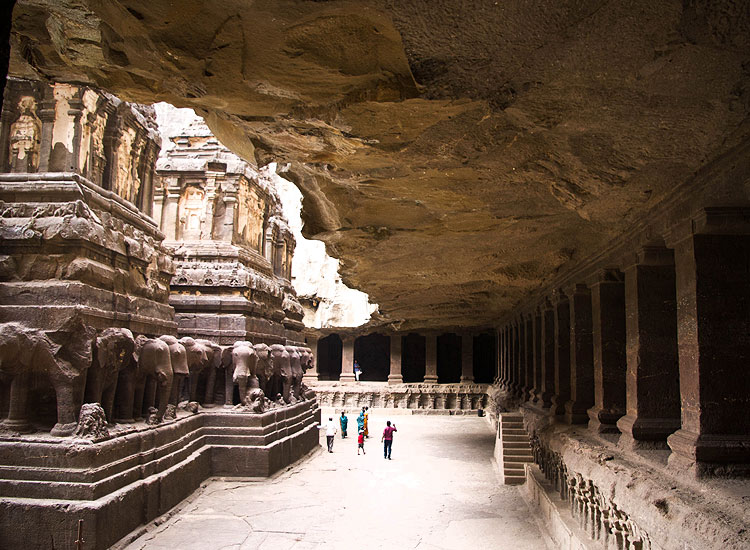 Locally known as Verul, Ellora Caves is one of the most popular UNESCO World Heritage Sites in India. These caves are located 30 km north-west of Aurangabad on the Aurangabad-Chalisgaon road. A group of Hindu, Buddhist and Jain caves, they find their roots back to the 6th and 10th centuries.  These man-made rock-hewed cave temples were carved under the reign of Kalachuri, Rashtrakuta and Chalukya dynasties.
Ellora caves are a total of 34 caves, which consist of 17 Hindu, 12 Buddhist, and 5 Jain caves. A wonderful proof of ancient carving science of India, these caves extend over a span of 2 km, and also showcase the religious harmony of those times. These are carved out from the vertical side of the Charanandri hills.
Jagannath Puri Rath Yatra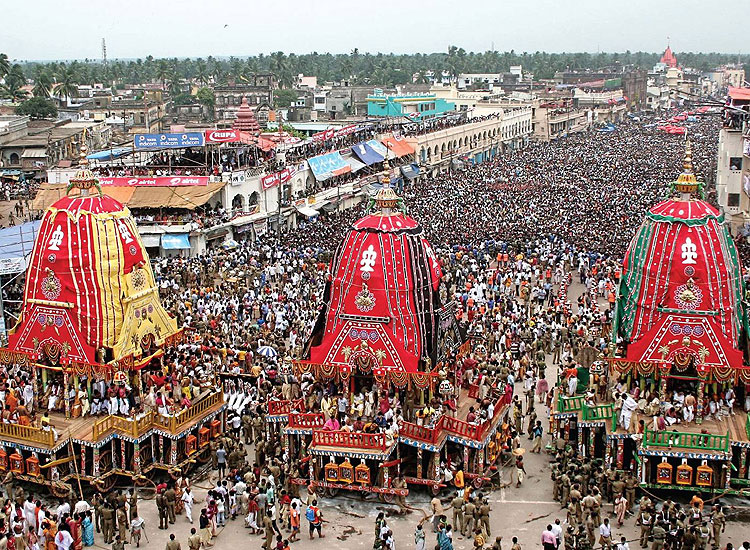 One of the most-awaited festivals in Orissa, the annual Jagannath Rath Yatra is celebrated in the month of June/July in Puri. Also known as Chariot Festival, Navadina Yatra, Gundicha Yatra, and Dasavatara, it is dedicated to Lord Jagannath (Lord Krishna), his sister Goddess Subhadra and elder brother Lord Balabhadra.  Devotees believed that each year the Lord has a desire to visit his birthplace Mathura for a few days. To fulfill this desire, this holy Yatra is conducted from Jagannath temple to Gundicha temple.
According to traditional Oriya Calendar, Jagannath Rath Yatra is celebrated on the 2nd day of the Shukla Paksha, Ashadh month. During the festival, the wooden idol of the 3 deities is placed on huge decorated chariot are taken from the first temple to the next and then after 9 days are brought back to the main temple. All this is done with huge roar of drum beats, chants and dancing by the devotees.
Rickshaw Ride at Chandni Chowk Market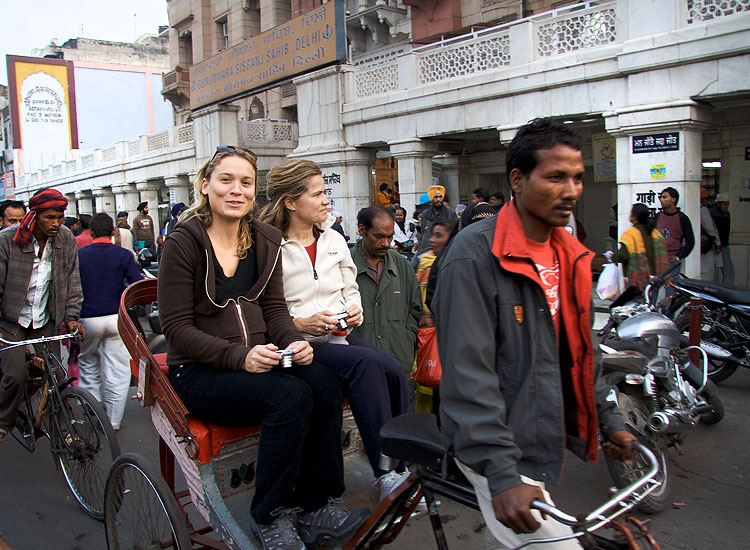 Rickshaw ride at Chandni Chow market is surely one of the 50 not to miss things to do in India. The slow-paced 3-tyred vehicle offers you a chance to explore and experience the best of sights, sounds and flavors of this market. An amalgam of heritage, culture, and history, these tour rides are carried out on embellished rickshaws that come with cushioned seats, water bottle holders, first aid kids, safety belts etc.
Chandni Chowk is one of the oldest markets in Old Delhi and a historic street of the walled city of Shahjahanabad, which was founded in the 17th century. As you take a ride, you cannot miss out on the energy in the shoppers or the shopkeepers. You can get clothes, make-up, precious and imitation jewelry and everything else you can think of. Food is another highlight here. Explore Goel Saab ki Haveli, Mirza Sahib ki Haveli, Haveli Dharampura and other old structures.
All check out places to visit in Delhi.
Hampi Group of Monuments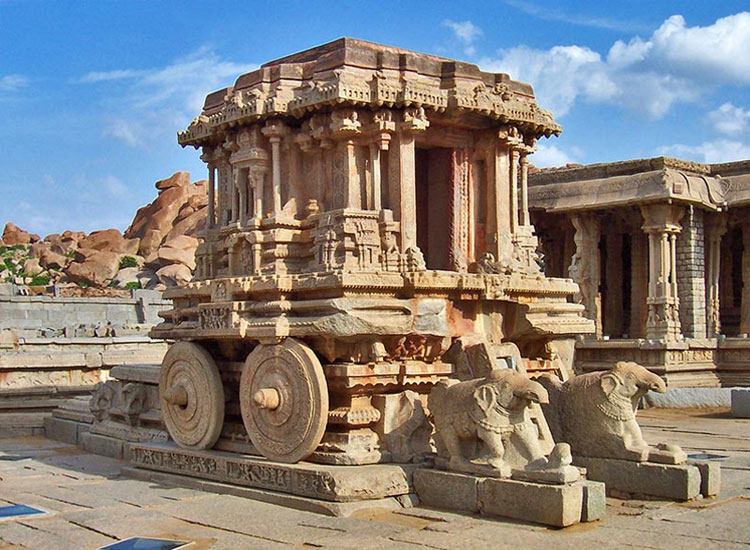 Hampi group of monuments are popular in the list of UNESCO World Heritage Sites in India. This is an open-air museum, on the banks of the River Tungabhadra, which is a mix of religion, architecture, and history. Carved from stones, these temples and palaces were hewed mainly under the rule of Vijayanagara Empire. Some of the popular structures here are the Vittala Temple, the Virupaksha Temple, Chandrasekhara temple, and the King's Palace.
Made in the 14th century, these architectural marvels have carvings of royal females, elephants, various gods, and dancing courtesans. Visited by tourists from all across, these monuments are large-scale and have splendid pavilions, ornamented galleries, pillared mandapas, various ponds, traditional iconographic depictions, magnificent pillars, and bold carvings.
Goa beaches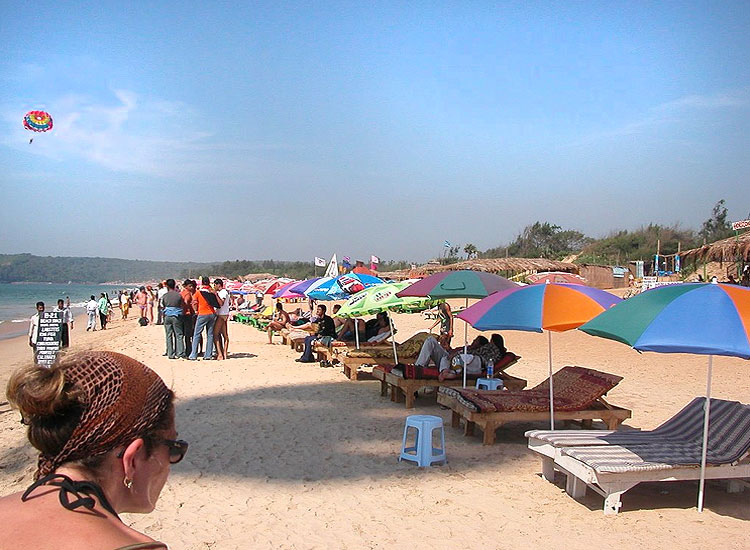 Though Goa is the smallest Indian state, but as far as beaches are concerned, it is one of the best tourist places in India. The beaches of Goa are a mix of high-energy options and laid-back varieties. Goa beaches have something for the taste of all kinds of tourists. The relaxed atmosphere and the great feel is absolutely infectious. They are an ideal mix of sun, sand, and surf.
If you like being close to the touristy buzz and wish to partake in water sports activities, then you must visit the beaches of North Goa. The beach shacks here bustle with spirited parties every night and lie close to popular night clubs. On the contrary, those who are looking for some lone-time and do not want to get disturbed by hawkers or regular tourists, they can head to the beaches of South Goa. Some of the popular names are Anjuna, Baga, Candolim, Calangute, Vagator, Dona Paula, Majorda, Agonda, Varca, and Colva.
[Plan a memorable trip to Goa with our customized packages.]
Adventure activities in Gulmarg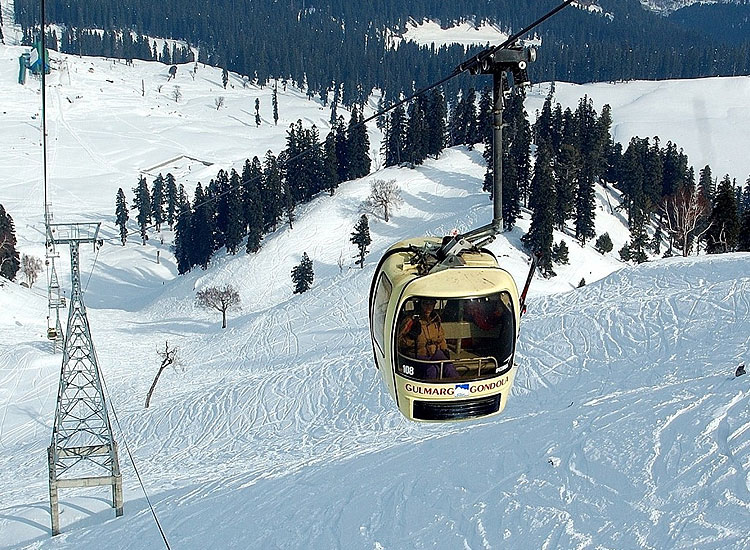 Around 46 km from Srinagar, Gulmarg is one of the most popular tourist destinations in Kashmir. This destination can be visited all around the year for its pristine natural beauty and for all the experiences it has to offer. One of the world's highest cable car ride, Gondola ride is one of the most popular things to do, which takes you from Gulmarg to Kongdoori and then to Apharwat peak, in 2 phases.
In summers, one can try a game of golf at one of the world's highest golf courses. Other popular adventure activities in Gulmarg are skiing, heli-skiing, ice skating, snow sledging, and trekking.  In the winter months, this hill town turns into a heaven of snow.
Monasteries of Ladakh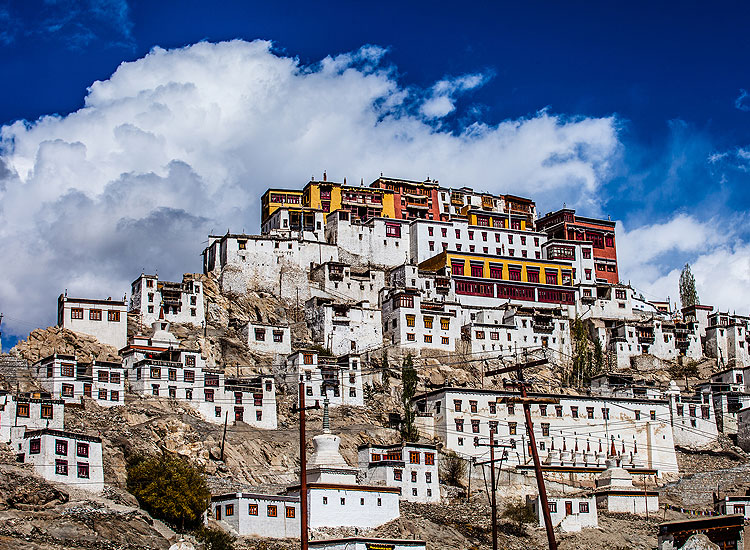 Buddhism has been the chief religion of the Ladakhis and thus there are innumerable monasteries in Ladakh. These monasteries not only are places of worship but also are pure architectural marvels. While some of the gompas are in ruins, others are still inhabited by nuns, preachers and monks, as educational institutions or as shelters. These structures are a symbol or architectural and cultural heritage of this region.
Visited by locals as well as visitors from outside, these monasteries receive a huge footfall. Thiksey, Lamayuru, Hemis, Tabo, Phugtal Gompa, Rangdum Gompa, Alchi, Shey, and Spituk are some of the popular monitories in Ladakh. In most of the gompas, annual festival is also organized with masked dances being the highlight.
Toy Train Rides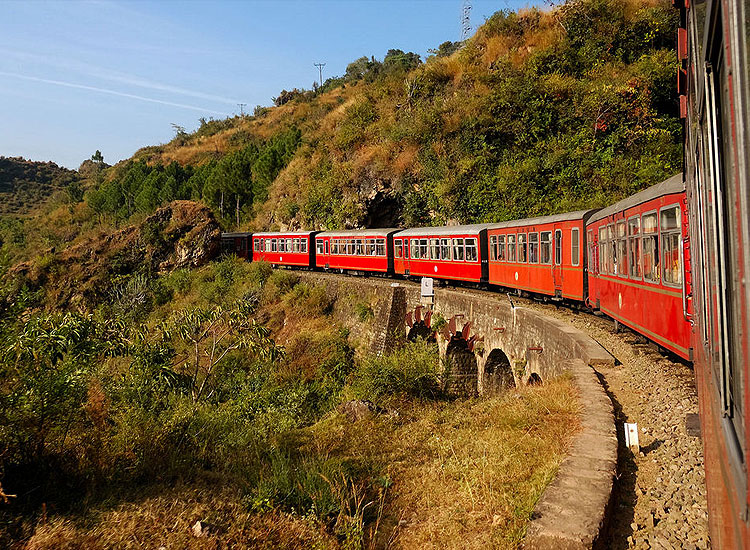 Train journeys are always a memorable affair and India is known for offering memorable experiences through rail journeys. How about savoring stunning views and enjoying a cool breeze as you travel in a train amid the high mountains? Opt for toy train rides in India. There are 5 toy train rides here, which are spread in different parts. The trains pass through some of the most scenic locations. Make sure that you make your train bookings in advance.
Two of the most popular rail rides are Darjeeling Himalayan Railway in West Bengal (boasting of World Heritage Site status), and Kalka -Shimla Himalayan Railway in Himachal Pradesh. The other three are Nilgiri Mountain Railway in Tamil Nadu, Neral- Matheran Hill Railway in Maharastra, and Pathankot – Jogindernagar Railway in Himachal Pradesh.
Waterfalls in India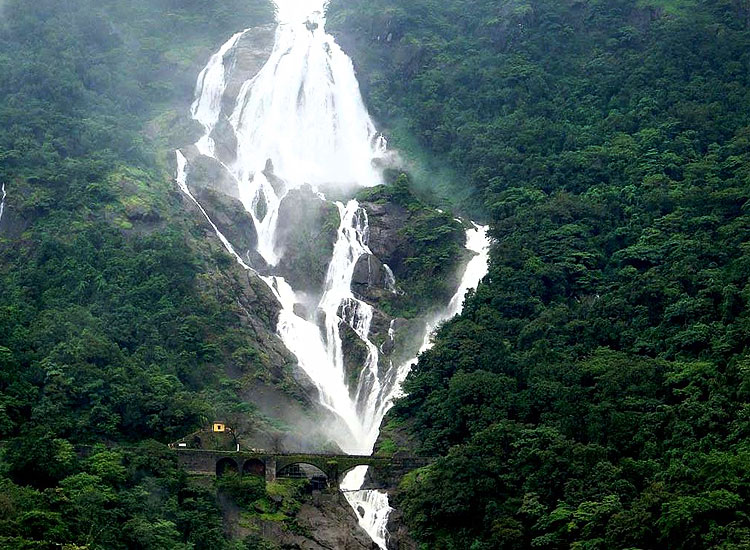 If you wish to have the best of experiences as far as waterfalls are concerned, you need to explore the waterfalls of India in the monsoon season. The beauty of the lush surroundings increases manifolds. India is home to some of the world's highest waterfalls. If you are a nature lover and like organizing picnic with your loved ones, there are plenty of options for you.
Some of the popular waterfalls in India are Dudhsagar Waterfall in Goa, Jog waterfall in Karnataka, Nohsngithiang Waterfall in Meghalaya, Thosegharh Waterfall in Maharashtra, Athirappilly Waterfall in Kerala, Courtallam Waterfall in Tamil Nadu, Sri Vankateswara National Park in Andhra Pradesh, Khandadhar Waterfall in Orissa, and Chitrakot Waterfall in Chhattisgarh.
Read about captivating waterfalls in India.
Rann of Kutch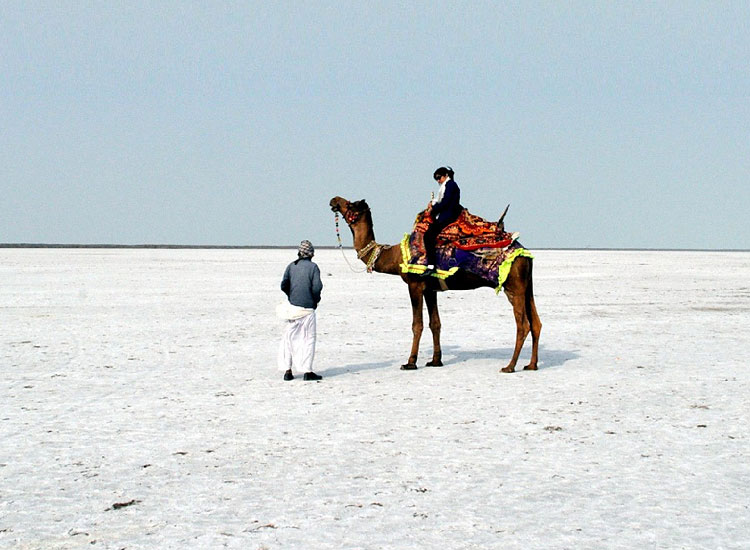 A seasonal salt marsh located in the Thar Desert, the Great Rann of Kutch is renowned to be the largest salt desert in the world. This desert has to offer several memorable experiences to its visitors. It is inhabited by people of Kutchi tribe. It is popular for its wonderful pieces of several crafts such as block-printing, patchwork, tie-and-dye, metal-crafts, ethnic styles of embroidery and many more. Get your hands on some wonderful souvenirs. Enjoy exploring the desert through a camel safari. Another highlight here is wildlife safari inside the famous Wild Ass Sanctuary.
This desert, however, turns absolutely colorful buzz of activity during the yearly event of Rann Utsav, organized by the state government. Organized from November to February, this fair is attended by people from all across for exciting adventure activities, li-smacking food, textile delights, art and crafts, and other stunning experiences.
Scuba Diving in Andaman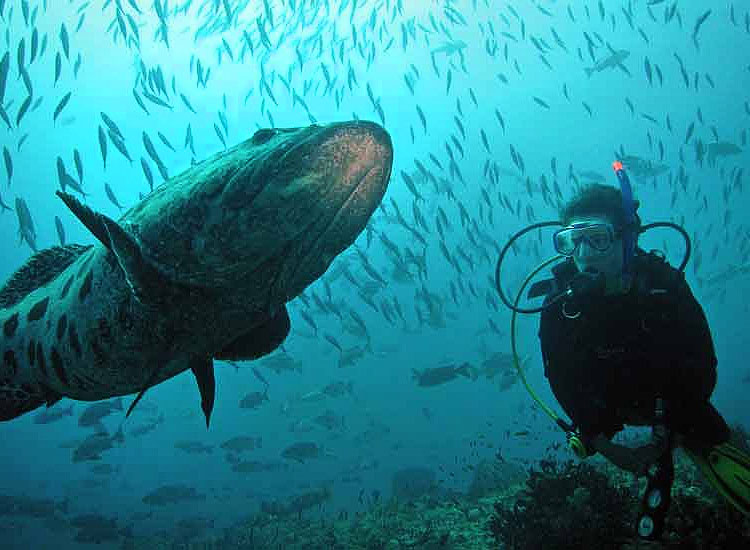 Scuba diving in Andaman is definitely one of the top things to do in India. A wonderful lifetime experience, the sea waters here boast of unmatched archipelago. This region is known to possess one of the world's richest coral reef ecosystems and exploring it is going to be a delight. Scuba divers from all across the globe visit this place to discover exotic underwater marine life, and untouched coral-reefs.
There are a number of scuba diving centres in Andaman which teach the art of scuba diving, and give a PADI certificate to learners. On your next trip to Andaman and Nicobar Islands, do try your hand at this activity for which the best time is November to March.
Goa Carnival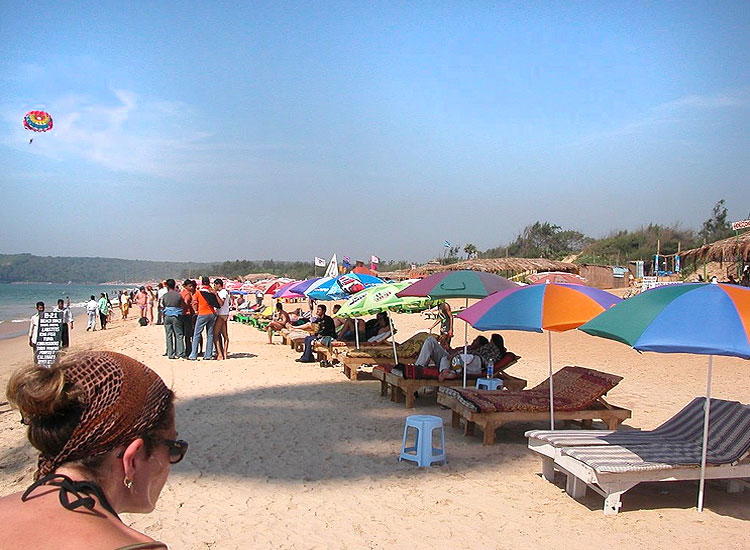 Organized every year in February, the 3-day Goa Carnival is held just before 40-day Lent festival. One of the most popular festivals in Goa, this carnival is an event of drinking, feasting and merrymaking. The festival is organized all across the state, but especially in Panjim. There is music, dance and some lip-smacking food. There are parades where the locals donning masks etc., dance happily on the streets.
On the last day is the popular Red-and-Black dance by the Club Nacional in Panjim. This is the last long party before 40 days of fasting and asceticism. The whole atmosphere is completely amazing and a treat for all senses.
River Rafting at Rishikesh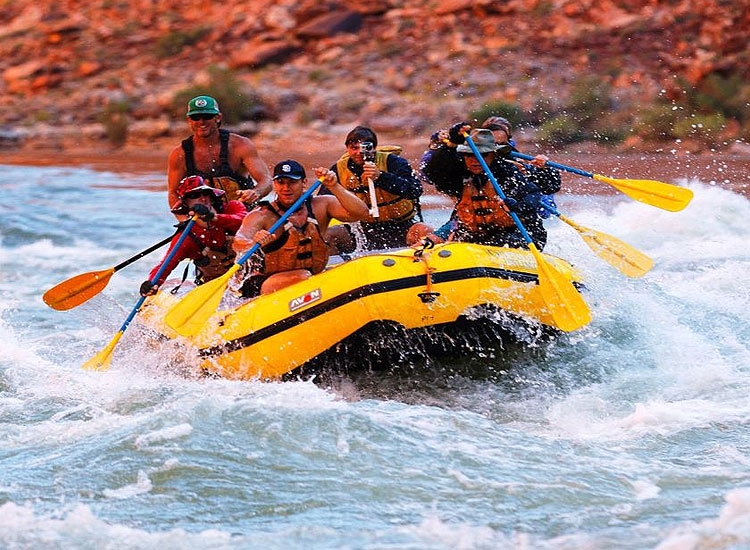 River rafting at Rishikesh is one of the most popular adventure activities to do in Uttarakhand. Rafting enthusiasts from all across the world visit this holy city for partaking in rafting in the challenging waters of River Ganges. Along with a high adrenaline rush, this experience also offers stunning views of the surroundings. Recommended between mid-September and mid-June, it has a number of rapids such as Sweet Sixteen, Hilton and Terminator, Three Blind Mice, Cross Fire, Roller Coaster, Golf Course, Wall, Daniel's Dip, etc.
Rafting in Rishikesh is for all, starting from first-timers and going up to swimmers with previous rafting experience. The duration varies from 2 hours to 6 hours with rapid from Grade II to Grade V. The main levels and locations include Basic at Brahmpuri (9 km), Standard at Shivpuri (16 km), Moderate at Marine Drive (25 km), and Advanced at Kaudiyala (36 km).
The Dream city Mumbai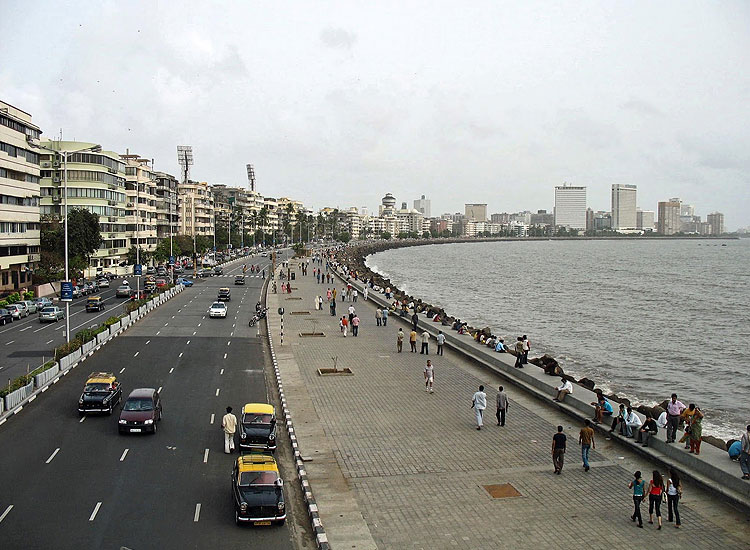 Referred to as the 'New York of India', Mumbai is the country's entertainment and commercial capital, which is known for offering limitless possibilities. It is also the capital of Maharashtra and has several experiences on offering. This mega-glamorous city has the magical world of Bollywood, which is known all across the globe. It is said that the 'city that never sleeps' and thus has several entertainment options. The street food is one thing that cannot be missed.
Lying along the expansive Arabian Sea, Mumbai is dotted with beaches, historical sights, British structures, well-stocked museums, various places of worship and other attractions. It has luxury hotels, big hospitals, and the world heritage site of Chhatrapati Shivaji Terminus. Other must-visit places are Marine Drive, Siddhivinayak temple, Elephanta Caves, the Gateway of India, Chowpatty, Hanging Garden, Madh Island etc.
Attend an Indian wedding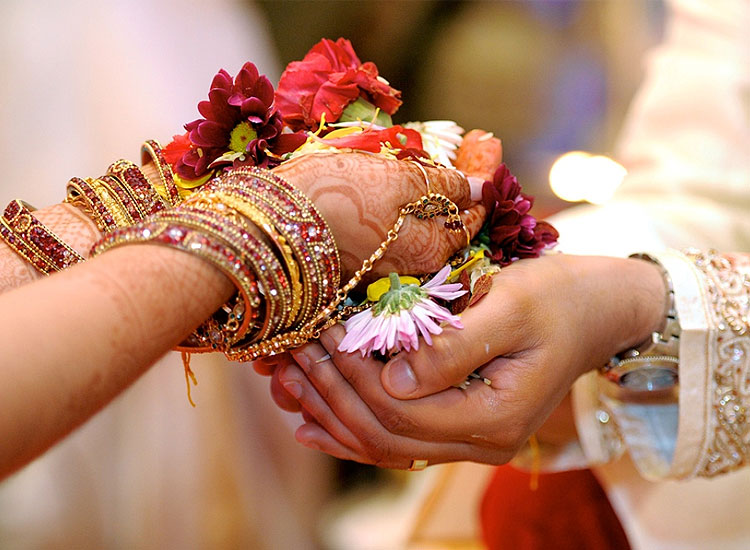 It is not for no reason that weddings here are known as the 'big fat Indian wedding'. Wedding functions are not a cheap affair but when it comes to marriage functions in India, the rituals and traditions are even more elaborate. Attending an Indian wedding is going to be a wonderful experience. Indians believe in showing off their love and celebrating it with great pomp.
Dress-up in your finest of clothes, wear your best of jewelry, and get ready to dance on some energetic Bhangra beats. Culinary delights on a vast buffet is going to be another highlight. Observe the wonderful rituals of marriage.
Houseboat stay at Kerala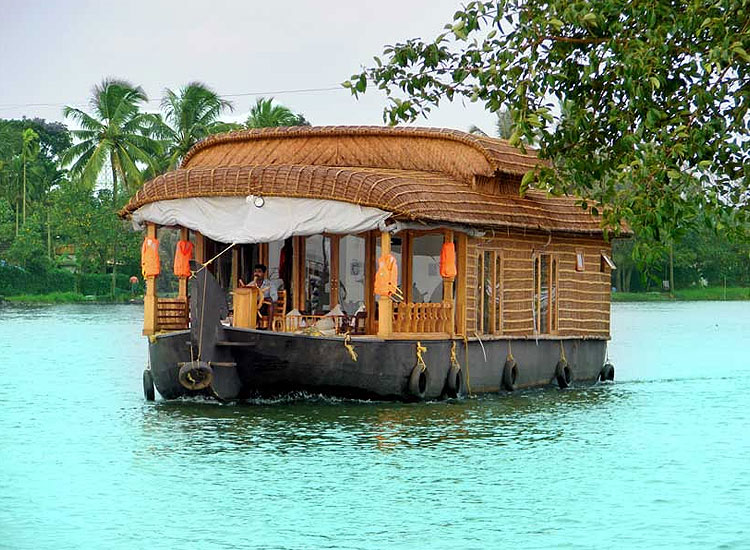 Would you like to stay amid serene waters in a luxury accommodation? Stay in a houseboat is one of the most popular things to do in Kerala. These tours are popular amid nature lovers, honeymooning couples, as well as family vacationers. Sail on placid waters of the Kerala backwaters, surrounded by lush beauty. The main backwater destinations are Alleppey, Kumarakom, Kozhikode, Cochin, and Kottayan etc.
Traditionally known as ketuvallam, a houseboat in Kerala is a country boat, which was once a mode of transportation but is now a popular attraction. These houseboats come with equipped all world-class comforts. A rower-cum-guide and chef is also provided. Coir industry visits, stunning views, bird watching and sightseeing are some of the other attractions.
Festivals of Lights- Diwali'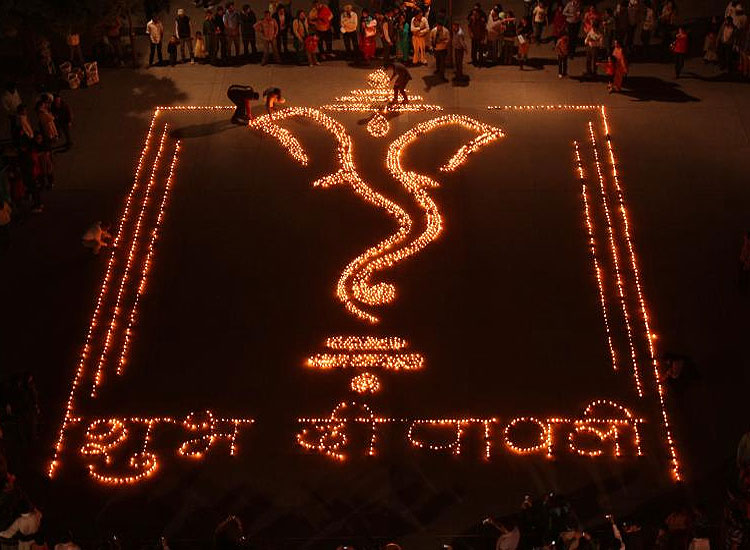 Probably the most popular festival in India, Diwali is known as the 'Festival of Lights'. Celebrated in the month of October or November each year, this festival is marked by lighted earthen lamps, colorful rangolis, exchange of gifts, relishing sweet and savory delights, meeting your loved ones, and burning crackers. People dress-up in best of their clothes and visit each other's house. Goddess Laxmi is worshipped on this day so that the households are filled with prosperity all year round.
Some people also play cards on this day to bring-in good luck. Houses are decorated in a wonderful manner. You can also be a part of all these exciting celebrations. The festival of Diwali is backed by a mythological tale of Ramanaya. After killing demon King Ravana, when Lord Rama returned to Ayodhya with Mata Sita and his brother Laxman, that day was celebrated as Deepawali.